The Mysterious Disappearance Of Adam Hecht Explained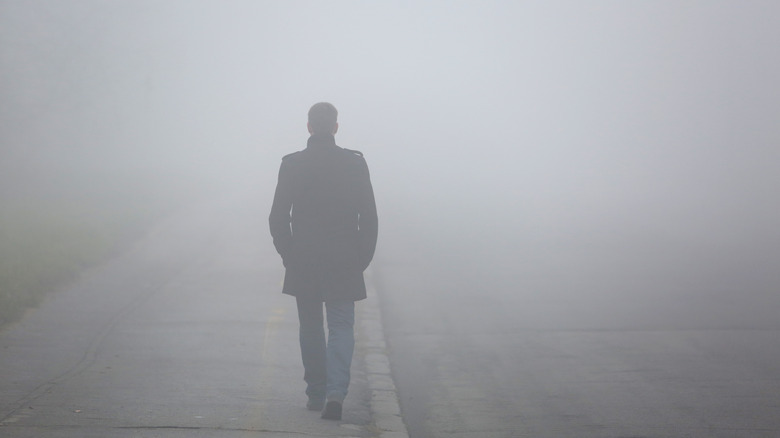 Nebojsa Markovic/Shutterstock
Adam Hecht, a 24-year-old man who came from an affluent family, was last seen leaving his home on June 7, 1989. No one has ever seen or heard from him since then, and to this day, his case remains a mystery.
Hecht was born on August 6, 1965, to Harold and Martine Hecht. His father was a wealthy film producer, and he grew up in Beverly Hills surrounded by luxury. He graduated from Beverly Hills High School and was a gifted tennis player. At the time of his disappearance, Hecht worked as a tennis coach and lived at an apartment in Beverly Hills, per Unsolved. Despite growing up in a rich family, Hecht had sympathy for the disadvantaged. He volunteered at a homeless shelter and gave food to homeless people on the streets.
In January 1989, Hecht had breakfast with his brother Harold and it was outside the restaurant where he met a homeless person named Tony. According to Harold, his brother conversed with Tony, but he didn't know what they talked about. "Adam said, 'Excuse me.' Then he went outside and started talking to this person. And I could see him through the blinds, and I couldn't understand it. I was quite surprised. I didn't understand his reason for being out there," Harold recalled (via Medium).
Tony moved in with Adam Hecht
Shortly after that initial meeting, Adam Hecht's family was surprised to learn that he had invited Tony to live with him. They knew that he had a good heart and took time to help the less fortunate, but inviting a homeless person to live with him was concerning. Furthermore, Hecht also brought Tony to family gatherings. His mother understood that he only wanted to help, but she said meeting Tony for the first time scared her. Hecht also started spending even more time visiting the homeless, and he even went as far as staying out in the streets at night, according to Medium. Soon, Hecht started exhibiting strange behavior and gained interest in mysticism, a subject that Tony was into. In one instance, he had burn marks on his hand, and when his family asked about it, he said that it was a test of endurance.
On June 7, 1989, Hecht's brother Harold visited his apartment only to find that his brother wasn't there. Instead, he found Tony, who told him that he didn't know his brother's whereabouts. His BMW was also gone. Harold alerted her mother of the disappearance, and they filed a missing person report. According to Lost & Found, authorities questioned Tony, but he insisted that he didn't know anything about Hecht's disappearance and he was let go. Hecht's family also worked on getting Tony evicted from the apartment.
Adam Hecht's case remains unsolved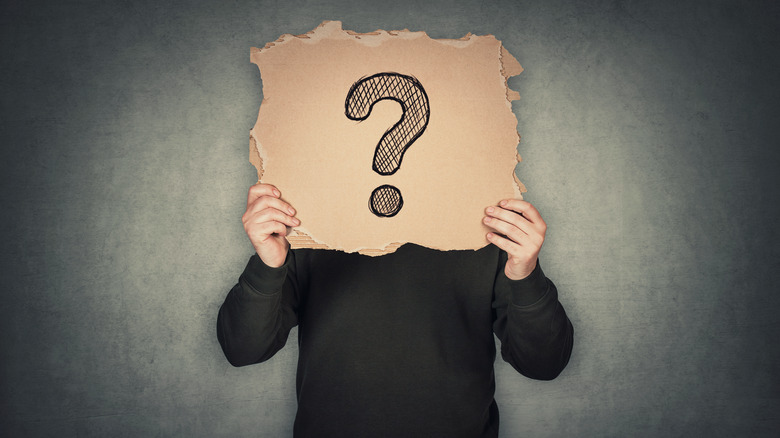 StunningArt/Shutterstock
Adam Hecht's car was found abandoned about a month after his disappearance. It was located on a street near his apartment, and the keys were still inserted into the ignition. Authorities also found his wallet that contained $600 in cash as well as his credit cards. No other items were discovered in the vehicle, but authorities concluded that it must have been there for a while based on the number of parking tickets, per Lost & Found. Investigators who worked on the case said that there was no evidence of foul play. It's unknown whether Hecht left on his own accord or whether there was something sinister that happened.
There were some instances when Hecht left for days at a time before his disappearance, but he always made it a point to contact his family. Harold also believed that his brother didn't just suddenly up and leave. "He had a very solid business. He was very active with a number of different people on a number of different levels. For him just to disappear does not fit his character," he said (via Medium). Harold has seen Tony on the streets a few times throughout the years, and he believes that he had nothing to do with his brother's disappearance. Hecht's case has gone cold, and to this day, there are no clues to his whereabouts or what happened to him.