How Many Victims Did The Grindr Killer Have?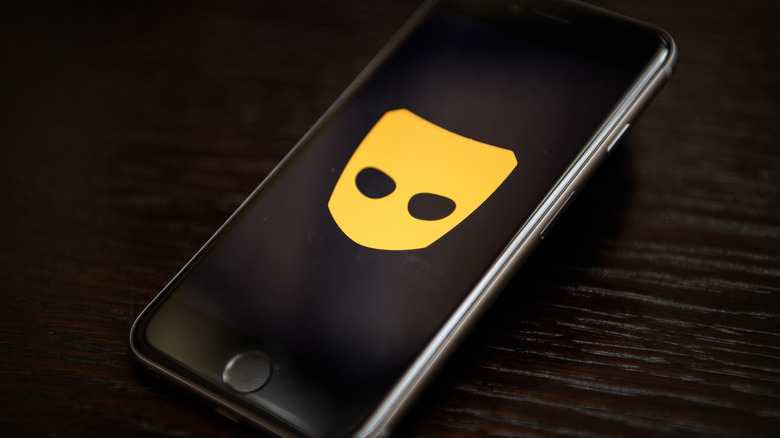 Leon Neal/Getty Images
Over the course of a few months in 2014, police in London were called multiple times to a section of town known as Barking, where they encountered evidence of a someone preying on the young, gay men who frequented the area. As Pink News reports, in one case, a man claimed to have been given a glass of water that turned out to be drugged, and woke up to find out that he was about to be sexually assaulted. Confused and screaming, the man was ushered to a nearby public transit station by a local resident, and after police questioned the two, let them both go. Two weeks later, police found a dead body in the same neighborhood, near the home of the same man who had "helped" that same drugged victim mentioned above, and this man also had a significant amount of drugs in his system.
More bodies would pile up in the Barking neighborhood, all sharing the same key markers indicating that a crime spree was afoot: namely, that there were drugs involved, and that a local resident, Stephen Port, was also involved. However, police at first didn't treat the assault and deaths as suspicious, and Port was able to kill again before finally getting caught.
Grindr killer stephen port killed at least four men
In 2016, according to Bustle, Stephen Port (above), now known as "the Grindr Killer," was convicted of killing four men: Anthony Walgate, Gabriel Kovari, Daniel Whitworth, and Jack Taylor. All four were young gay men who had been lured to Port's Barking apartment via the dating app Grindr. Once at his apartment, Port would give the victim a drink containing the incapacitating drug GHB. He would then sexually assault them before taking them to another location and leaving them to die.
To say that the London police botched the investigation into the four murders is an understatement. As Pink News notes, despite ample evidence that the men had been victims of crimes, including bruising on at least one man, police steadfastly refused to consider the deaths suspicious or tie them to one of the common denominators: Port. However, after friends and families put pressure on the authorities, police were compelled to act, and eventually arrested Port. The press later gave him the nickname "the Grindr Killer" due to his use of the dating app in his crimes. According to another Bustle article, Port is serving a life sentence in prison. The case has been dramatized by the BBC as "Four Lives" (trailer on YouTube).