The Tragic Death Of Tom T. Hall Explained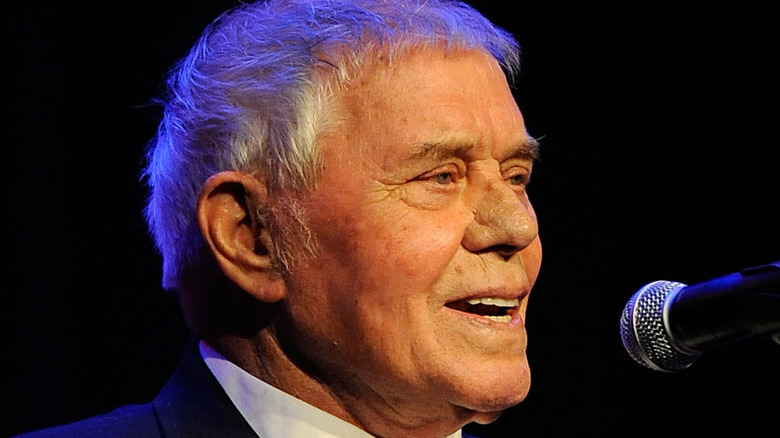 Frederick Breedon Iv/Getty Images
Born in 1936, Tom T. Hall was a renowned country singer and songwriter whose work became a hit on several occasions – with singers such as Johnny Cash, Loretta Lynn, and George Jones performing his songs (via CMT). Much of his own fame came in the 1960s, a decade when he and his then-wife Opal also welcomed their son Dean into the world. Dean became a musician himself and in the following decades often accompanied his father on tour before the latter's retirement (via Country Thang Daily). 
Hall was eventually inducted into the Kentucky Music, Country Music, and Songwriter's Halls of Fame in 2002, 2008, and 2019, respectively. Yet in August of 2021, Hall's story came to a tragic close when he was found dead in his home from a gunshot (via People). Once his death announced by Dean, he was mourned by many fans, singers, friends and loved ones (via Outsider). In January of 2022, the coroner officially ruled that the wound was self-inflicted (via Variety).
Hall had been prescribed anxiety medication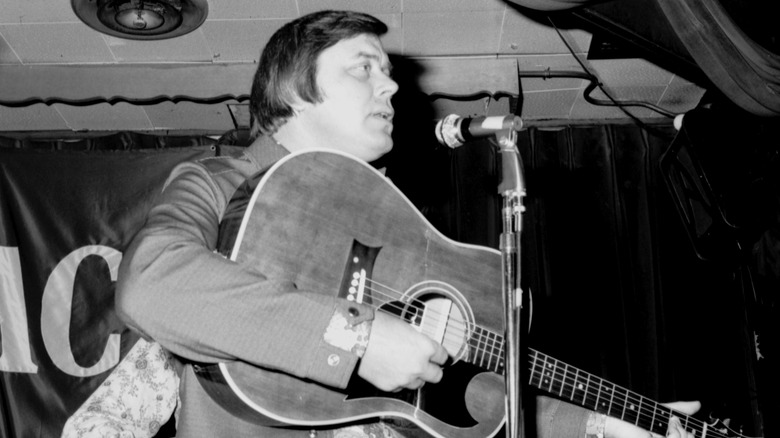 Michael Ochs Archives/Getty Images
Any explanation as to why this tragedy occurred has not been made public, and any potential clues as to what led the 86-year-old down this path are similarly scarce. According to The Music Universe, the autopsy report did not note any abnormalities. It did, however, state that he was using the prescription medication Chlordiazepoxide around the time of his death. The drug, a benzodiazepine also known as Librium, is used to treat nervousness and anxiety, and is sometimes used for alcohol withdrawal (via Mayo Clinic).
It is again important to note that there are no statements that confirm or deny why his death came about. However, it is possible that whatever condition this medication was being used to treat, something brought on or exacerbated by its use, or both, were the catalyst for this tragedy. His death also came seven years after that of his second wife, Dixie Hall (herself an accomplished songwriter), per The Tennessean, and it is possible that her loss may have been a contributing factor as well.
If you or anyone you know is having suicidal thoughts, please call the National Suicide Prevention Lifeline​ at​ 1-800-273-TALK (8255)​.