What Happened To American Speed Skater Bonnie Blair?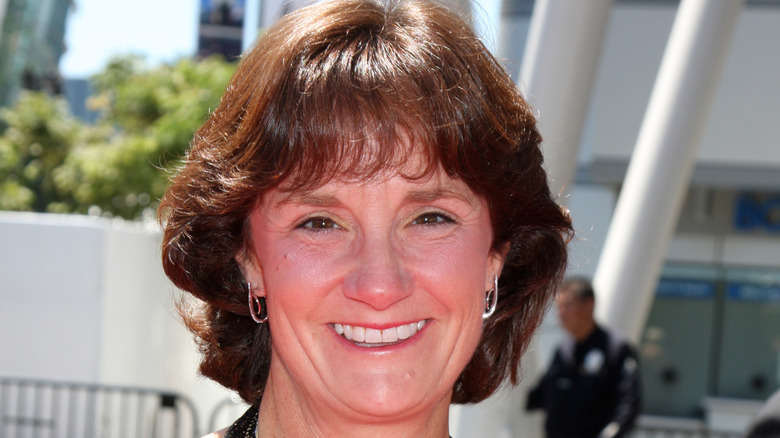 Kathy Hutchins/Shutterstock
Speed skater Bonnie Blair started racing at the age of four and went on to be one of the fastest competitors of her time (via Britannica). She dominated the 500-meter and 1,000-meter women's events at three consecutive Olympic Games during her career. In 1988, Blair won the gold in the 500-meter at the Winter Olympics in Calgary, Canada, as well as earning a bronze win in the 1,000-meter. She then swept both events at the 1992 Olympic Games and the 1994 Olympics, bringing her to an impressive total of five gold medals. As coach Peter Mueller said, "Her long strides make her the best technician in the world over the sprint distance, man or woman" (via United States Olympic and Paralympic Museum).
Blair competed in her final race on March 18, 1995, which was also her 31st birthday (via ESPN). The next year, she wed former teammate and fellow speed skater David Cruikshank. The pair had been dating since 1990 and tied the knot on June 23, 1996 (via People magazine). Blair started a new chapter of her life after the end of her speed skating career, but she never drifted too far from the sport that she loved.
Bonnie Blair coaches the next generation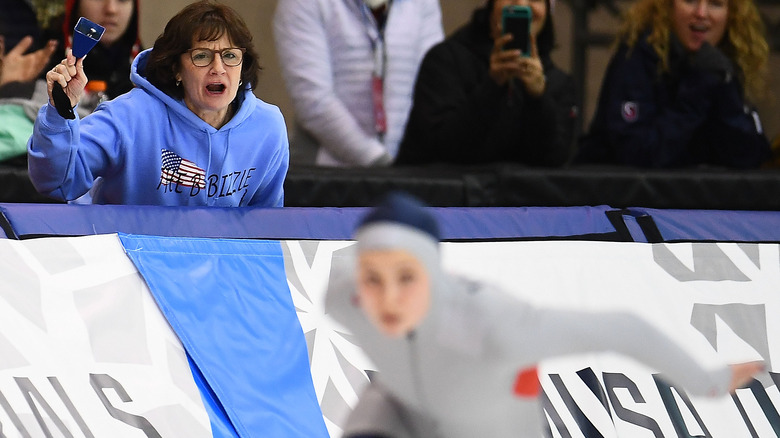 Stacy Revere/Getty Images
Blair went on to develop a career as a motivational speaker, talking to groups and corporations about her experiences as an Olympian (via Worldwide Speakers Group). She shares the tips and tactics she used to overcome challenges and reach her goals. Blair has also established the Bonnie Blair Charitable Foundation and has donated her time to support other charities as well. She remained connected to her favorite sport as a member of the board of directors of U.S. Speedskating (via United States Olympic and Paralympic Museum). Blair also went to the 2014 Winter Olympics in Sochi as a U.S. delegation member.
In recent years, Blair has focused on the latest generation of speed skaters. She and her husband have been coaching their daughter, Blair Cruikshank, in the sport (via USA Today). "My husband's more of a thinker as a coach, while I'm the type who says, 'Your skates are set up, now go,'" she explained. Her daughter has been following in her mother's footsteps as a competitor in the 500-meter events. Blair has encouraged her daughter "to enjoy the process" of training and competing and she believes her daughter "has a lot of potential" in the sport.