The Surprising Connection Between Pink Floyd And The Beatles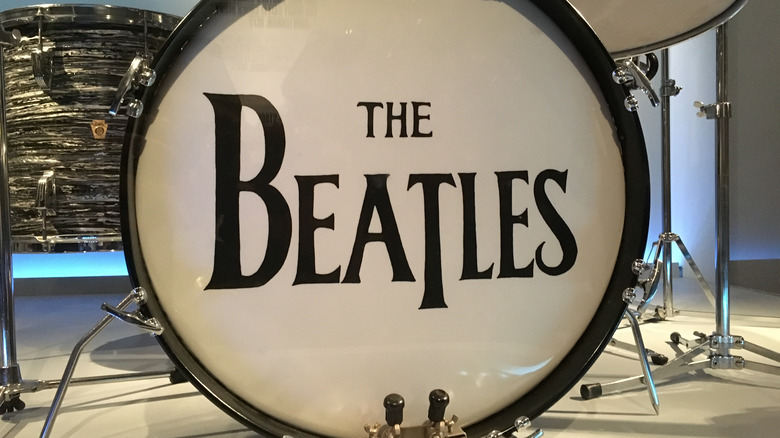 Brad Aaron/Shutterstock
Roger Waters, Syd Barrett, Nick Mason, Richard Wright, and David Gilmour — a roll call that Pink Floyd fans will forever remember. The band entranced them with music over the decades. Their albums consistently topped the charts, and their concerts sold out cavernous stadiums. They have a rightful place in the pantheon of the musical greats. But even legends like them got starstruck by members of a band from Liverpool. Four gents by the name of John, Paul, George, and Ringo. You might have heard of them — the Beatles. It happened when Pink Floyd was starting to record their first album, which would be "Piper at the Gates of Dawn." 
Let's go back to 1967 when the fledgling group learned that the Beatles were sharing the opposite studio space, per Far Out Magazine. This was heady information to absorb. One band that was trying to break out and one that had become a household name all over the world. Just the knowledge that those four were in such proximity must have sent chills up the spines of the Pink Floyd band members. 
After a bit of back and forth between the producers of both bands, Waters and the rest of his bandmates got to see true rock royalty go to work. They came away with more than just being awestruck at the musical prowess of the Beatles. They took something back to their own studio. 
Pink Floyd brought a Beatles sensibility to a song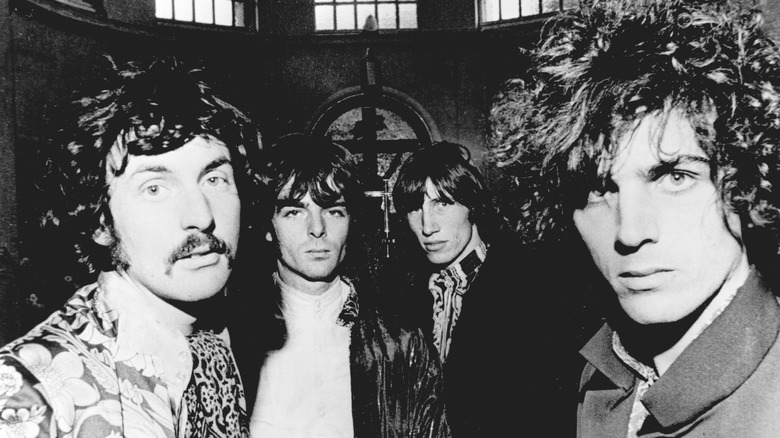 Michael Ochs Archives/Getty Images
The viewing did spark a connection of sort between the two bands, per Far Out Magazine. There is no doubt that Pink Floyd drew some inspiration from the "Sgt. Pepper" album. If you listen to "Piper at the Gates of Dawn," particularly the song "Pow R. Toc H," there is a big similarity in the style to "Lovely Rita." Both albums are considered psychedelic. 
Sadly, the Beatles would break up in a couple of years and both John Lennon and George Harrison died, per Britannica. Pink Floyd would perform together for another decade or so before fracturing themselves due to a rift between David Gilmour and Roger Waters. Gilmour would assume control of the group in the late 1980s. Save for a brief reunion in the 2000s at a charity concert, Waters and Gilmour would not perform together much, and they had started feuding again, per Sky News. Richard Wright died in 2008, per The New York Times, and with him so did Pink Floyd, per Ultimate Classic Rock. Gilmour has toured solo over the years, and he has brought out some Floyd classics as part of his set list.
The whole 1967 meeting was fortuitous, per Rolling Stone, because at the time the band zealously guarded their privacy, and strangers were generally kept away. So perhaps it was fate that Pink Floyd got to sit in on that recording session. The music world was the better for it.