The Real Reason Pink Floyd Broke Up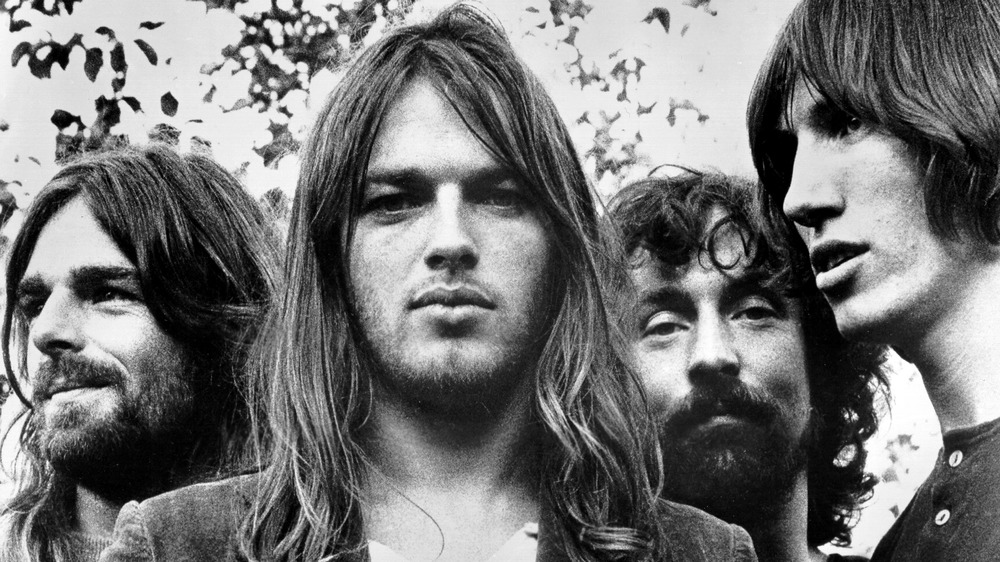 Michael Ochs Archives/Getty Images
Pink Floyd's original lineup formed in 1965 in London, with Roger Waters, David Gilmour, Nick Mason, Syd Barrett, and Richard Wright. By 1968 Barrett was out of the band due to his declining mental health, per all music. The four remaining members carried on without him, finding their greatest success during the 1970s with three albums from that era making it to number one on the Billboard charts – Dark Side of the Moon, Wish You Were Here, and The Wall.
But Pink Floyd's commercial successes were belied by growing resentments and simmering disdain for one another, with Waters pitted against the other three, especially Gilmour, regarding control over the writing and production of the music, according to Rolling Stone. Essentially, egos and power struggles made one of the most widely acclaimed rock bands in the world another rock 'n' roll cliché, complete with lawsuits.
Per Rolling Stone, Gilmour and Mason saw bassist and co-singer Waters as controlling and wanting all the credit for the music and production for himself. Waters' side of the story was that he did, in fact, do most of the work and the other guys are just going through the motions for the money.
Ongoing tensions and lingering disagreements permeated the musicians' relationships, making them untenable. Pink Floyd fired Wright in 1980, but he came back as a contract player to finish "The Wall" and to tour with the band. By 1985 Waters left, saying Pink Floyd was a "spent force creatively," Far Out Magazine reported. 
Waters left but Pink Floyd continued until 2015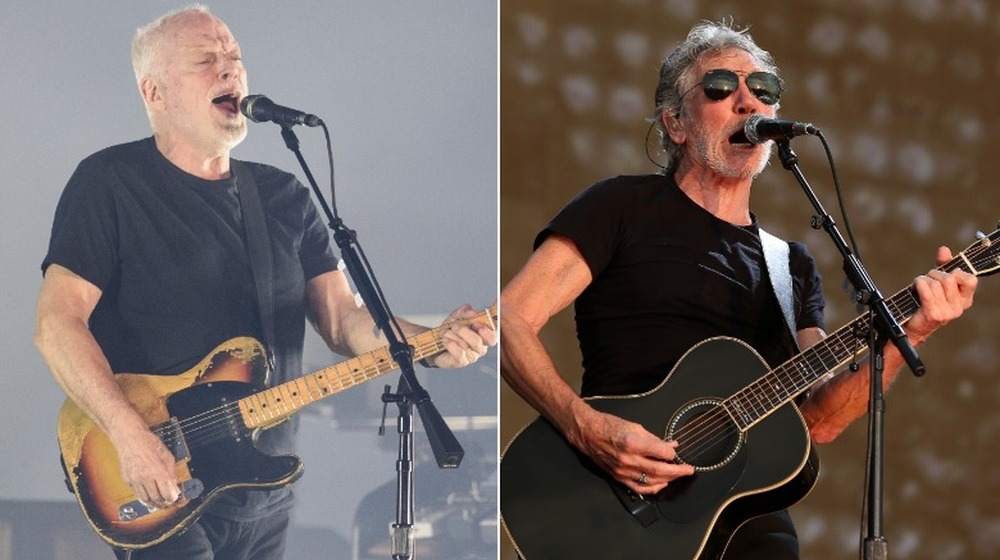 Getty
Waters (above, right) assumed his departure meant the end of Pink Floyd, but Gilmour (above, left) and Mason had other ideas, saying Waters doesn't get to disband the band. Waters told Rolling Stone that Gilmour didn't deserve to keep the name: "If one of us was going to be called Pink Floyd, it's me."
Waters sued over the use of the name and lost, per The Conversation, and Pink Floyd continued with just two of its original members. Gilmour and Mason recorded three more albums as Pink Floyd, one per decade. In 1987 they released A Momentary Lapse of Reason. In 1994 The Division Bell came out, and in 2014 they released The Endless River, which was a tribute to Wright, who died in 2008, per the BBC. Waters continued to make records and tour as well.
In 2015 Gilmour announced Pink Floyd was calling it quits. For real this time. He told Classic Rock Magazine: "I've had 48 years in Pink Floyd — quite a few of those years at the beginning, with Roger [Waters]. And those years in what is now considered to be our heyday were 95 percent musically fulfilling and joyous and full of fun and laughter. I certainly don't want to let the other five percent color my view of what was a long and fantastic time together. But it has run its course, we are done — and it would be fakery to go back and do it again."