Here's What Happened To House Of Horrors Killer Gary Heidnik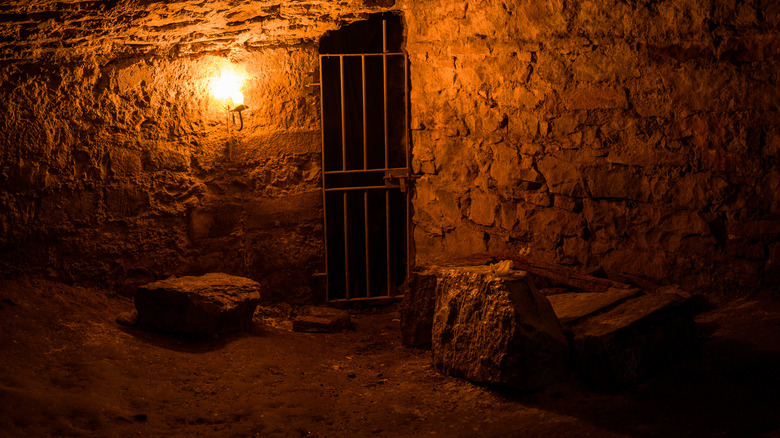 Diffracting Light/Shutterstock
On March 24, 1987, authorities in Philadelphia, Pennsylvania, received a chilling call from a woman named Josefina Rivera, who claimed she had been kidnapped and held captive in what can only be described as a "house of horrors." As reported by Philly Mag, officers met Rivera on a corner near the pay phone she used to call them. 
When they arrived, Rivera pointed out a Cadillac, which was parked on the side of the road, and told the officers the man who kidnapped and tortured her was inside it. Officer John Cannon said he approached the vehicle and ordered the occupant, Gary Heidnik, out of the car and placed him under arrest without incident. Authorities then descended on Heidnik's home, which was the scene of multiple unspeakable crimes.
Philly Mag reports Rivera, who was Heidnik's first victim, was abducted on November 25, 1986. Between December 3, 1986, and March 23, 1987, Heidnik kidnapped a total of six women and held them captive in the basement of his home. In addition to Rivera, the victims included Sandra Lindsay, Lisa Thomas, Deborah Dudley, Jacqueline Askins, and Agnes Adams.
While being held captive, Heidnik's victims spent a vast majority of their time in a pit he dug in the floor of the basement. The women were routinely raped and tortured. In addition to withholding food, he refused to provide them with medical care and left them without any access to a toilet, fresh water, or other means of caring for their personal hygiene.
Gary Heidnik may have cannibalized one of victims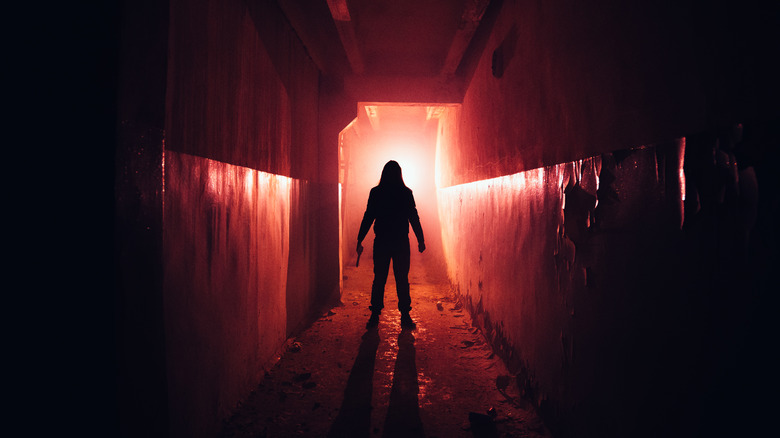 Vladimir Mulder/Shutterstock
As reported by True Crime Edition, when Gary Heidnik did allow them to bathe, it was only so they would be clean when he raped them. He also eventually provided them with a portable toilet in the basement and some mattresses. However, the women were still being kept in deplorable conditions.
Sandra Lindsay was the first of the women to die in Heidnik's home. In February 1987, Heidnik reportedly caught Lindsay attempting to remove the planks of wood that covered the pit where the women were kept. In addition to beating her, True Crime Edition reports Heidnik hung Lindsay by one arm from a rafter in the roof. The other women said Lindsay was denied water and adequate food, and was not treated for a fever she had developed. She eventually lost consciousness and was dead by the time Heidnik released her from the wrist restraint.
Virtual Psych Center reports Heidnik decided to dismember Lindsay's body instead of simply disposing of it elsewhere. Although he stored large portions of her corpse in his freezer, he allegedly cooked some of the parts and fed the meat to his dogs — and reportedly to his remaining captives.
Weeks later, Heidnik electrocuted Deborah Dudley to death and disposed of her body in Pine Barrens, New Jersey. However, the remaining four women survived the ordeal and were rescued following Rivera's escape.
Calculating, manipulative, and highly organized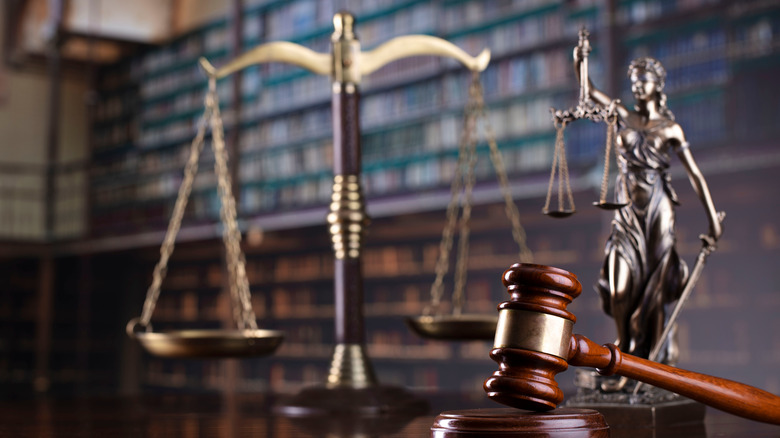 Zolnierek/Shutterstock
In addition to murder, Gary Heidnik was also charged with assault, false imprisonment, kidnapping, rape, and various other counts related to the abductions and murders. During his trial, Heidnik claimed all six women were already living in his basement when he purchased the home. As reported by True Crime Edition, he denied any involvement in their abductions.
Heidnik's defense team attempted to prove he was legally insane, and even tried to blame Josefina Rivera for voluntarily assisting in the torture of the other women and the deaths of Deborah and Sandra. However, True Crime Edition reports prosecutors refuted the claims and presented evidence proving Heidnik was calculating, manipulative, and highly organized. Among the prosecutor's evidence was testimony from Heidnik's financial advisor, who confirmed the accused killer made approximately $500,000 on the stock market.
On July 1, 1988, a jury found Heidnik guilty and subsequently sentenced him to death by lethal injection. History Daily reports Heidnik's daughter did not believe he was competent to be executed, and petitioned the Eastern District of Pennsylvania for a stay of execution. However, the petition was denied.
True Crime Edition reports the convicted killer spent just over one year in prison prior to his execution on July 6, 1999. He was the last person to die by execution in the state of Pennsylvania. Following his death, Heidnik was cremated, as nobody came forward to claim his remains.