The Most Popular Winter Olympics Sport In The US May Surprise You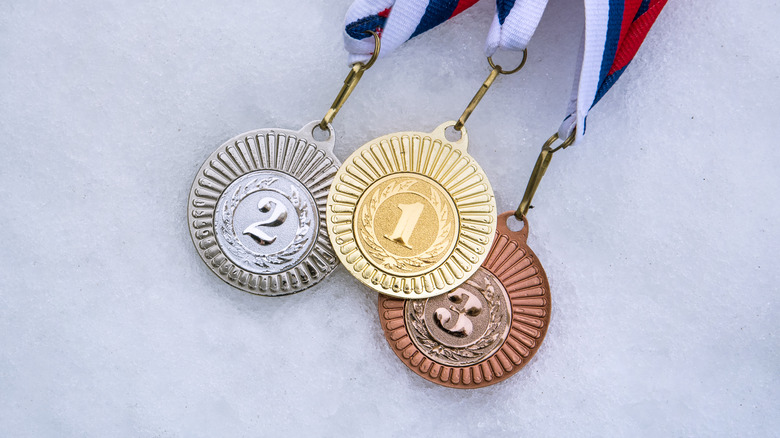 kovop58/Shutterstock
The Olympic Games, in all their fascinating guises, are among the most anticipated sporting events on Earth. The spectacle brings people of so many different nations together, in a spirit of friendly competitiveness, everyone focused on the Gold, Silver and Bronze medal leaderboards. Those who aren't usually avid sports fans often find themselves glued to the games in tremendous numbers — the International Olympic Committee reports that around 3 billion people watched the Tokyo 2020 Olympics.
Per World Atlas, there haven't been quite as many Winter Olympics as Summer Olympics (22 to 28), and the event lives somewhat in the shadow of its counterpart with more clement weather. Still, the unique range of sporting events showcased at the Winter Olympics gives it a huge appeal, too.
In 2018, per Insider, the all-seeing, all-knowing Google was able to determine the world's favorite Winter Olympic sports. This information was compiled over the course of a year, through analysis of the different sports each nation watched the most on YouTube.
The United States, like Canada, is very fond of hockey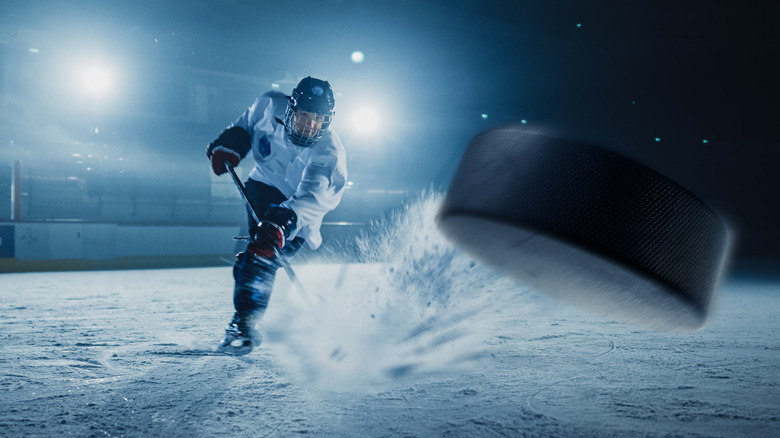 Gorodenkoff/Shutterstock
Among other eye-opening data, it determined that, of the great many events associated with the Winter Olympics, the United States' favorite is hockey. As the handy map created by Google Trends demonstrates, Canada shares its southern neighbor's love for hockey. Canada, of course, is famous for being enthralled by the sport (it officially being a Canadian national sport, along with lacrosse). In fact, in 2010, per Toronto City News 680, a MasterCard survey concluded that 83% of Canadians regularly watched hockey games. Russia, too, favors the sport over any other Winter Olympics mainstay.
The rest of the world seems to have other Winter Olympics priorities. In Mexico and much of South America, the bobsleigh seems more popular, as it is in South Africa and Egypt. Curling, meanwhile, was hugely popular elsewhere in Africa, and China demonstrates a great fondness for speed skating.
In the United States overall, American football has little chance of being ousted as the nation's favorite sport. A Harris Interactive survey found in 2010 (via SportsRec) that baseball was favored by just 16% of sports fans, while American football garnered 35% of enthusiasts' vote. Nevertheless, hockey is still very popular in the United States, and when it comes to the Winter Olympics, it seems to be the biggest deal.