The Tragic Death Of Richard Burton Explained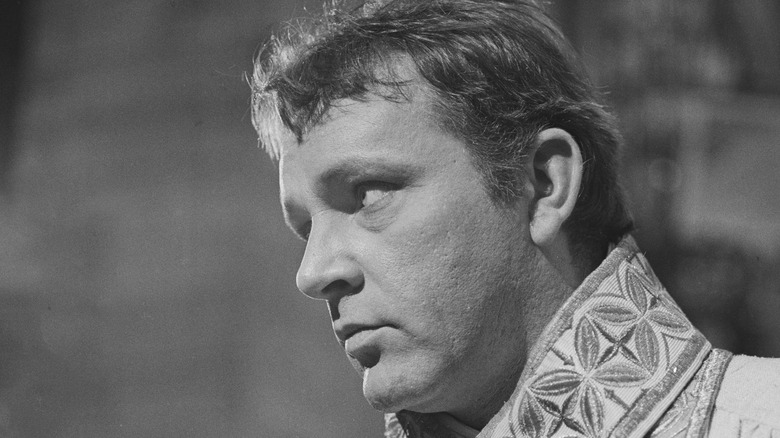 D. Coates/Getty Images
Richard Burton was one of the biggest celebrities of the 20th century, as well as a towering presence in theater and film acting. Born Richard Jenkins in 1925 to a Welsh coal mining family, Burton became a stage actor in his late teens. He soon developed his trademark intense, gravelly voice and impeccable delivery. After a breakthrough performance as Hamlet at the Old Vic, he shot to fame as a movie actor in pictures like "Cleopatra," "Who's Afraid of Virginia Woolf?," "Camelot," "Becket," and "Equus." In many of these films he co-starred with his glamorous wife, Elizabeth Taylor. Their two marriages and divorces, as well as their violent fights and lavish spending, supplied the tabloids with headlines for decades.
As The New York Times reported in their obituary of Burton, the star's life was volatile and frequently unhappy. That obituary would note that he wasted his prodigious talent on the things that slowly ruined him — five marriages, a number of Hollywood flops, and, most perniciously, alcohol.
'All my fame for a pot of ale'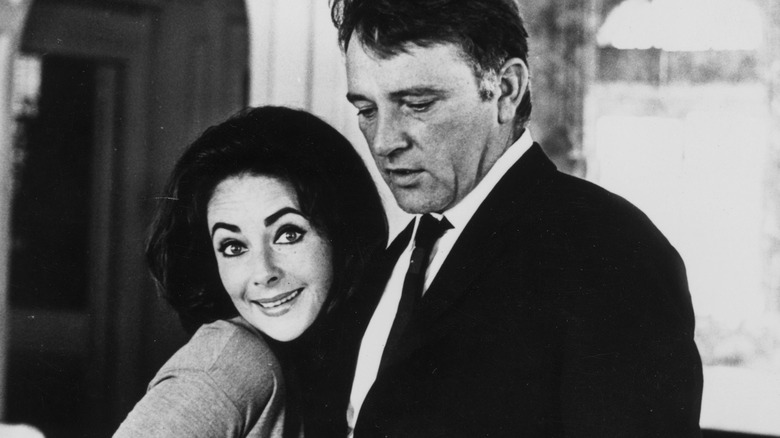 William Lovelace/Getty Images
Burton drank, and drank hard. The New York Times reports that he could put away "half a gallon of cognac or 100 proof vodka during stage performances." (Alcohol slows reaction times, which sounds like bad news for anyone performing "The Tempest" in front of a crowded theater. But moderate alcohol use seems to improve verbal creativity as well.) Interviewed on the BBC's "Parkinson" talk show in 1974, Burton claimed to have gone through periods in which he drank two or three bottles of hard liquor a day, enough to end a normal human life. These periods were marked by suicidal depression. (The interview is available on YouTube.) He might well have quoted (per Sparknotes) one of Shakespeare's characters: "All my fame for a pot of ale...."
Burton's battle with alcohol was never over. In 1981 he quit drinking altogether, calling it "worse than cancer." But within a few years he had picked it up again. The robust former rugby player began to appear in public looking frail, with a slack, haggard face. The fact that he smoked upwards of five packs of cigarettes a day probably didn't help, either (per the Buffalo News).
On August 5, 1984, Burton died of a cerebral hemorrhage in his adopted country of Switzerland, a sudden ailment caused indirectly by his years of abusive drinking. He was 58 years old.