The Truth About Sidney Poitier's Knighthood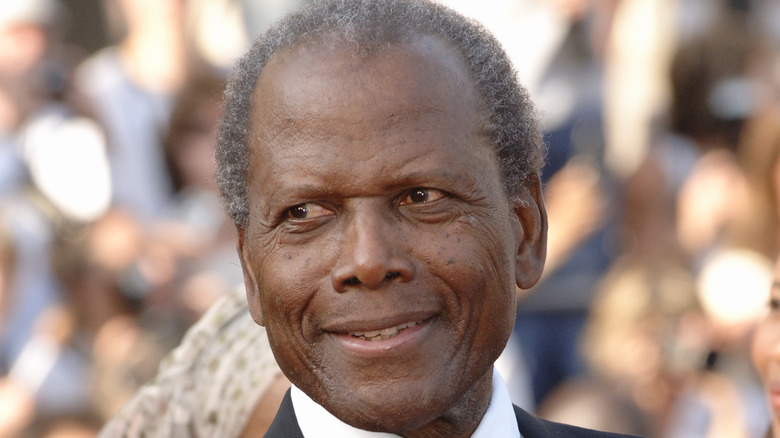 Featureflash Photo Agency/Shutterstock
Film legend Sidney Poitier was known for being a trailblazer and breaking color barriers' in Hollywood (via IndieWire). As the first Black actor to win an Academy Award for best actor, he is also recognized for his life-long activism. Simply put, Poitier paved the way for other Black actors. CNN writes that he turned down roles he believed "reflected badly upon his race." He instead focused his energy on "ideologically charged" films, starring in "No Way Out," "Blackboard Jungle," and more (per The Guardian).
According to the Academy of Achievement, it was "Cry, the Beloved Country" that led Poitier to a "political awakening." Set and filmed in South Africa, he openly witnessed the horrors of apartheid. Ultimately, Poitier would go on to be a part of the civil rights movement and marched with protesters in Washington in 1963 (via Rolling Stone). Throughout his career, Poitier continued to play a part in diplomatic and philanthropic efforts. This later led to several special distinctions, including knighthood, for the beloved actor.
Sidney Poitier's knighthood was honorary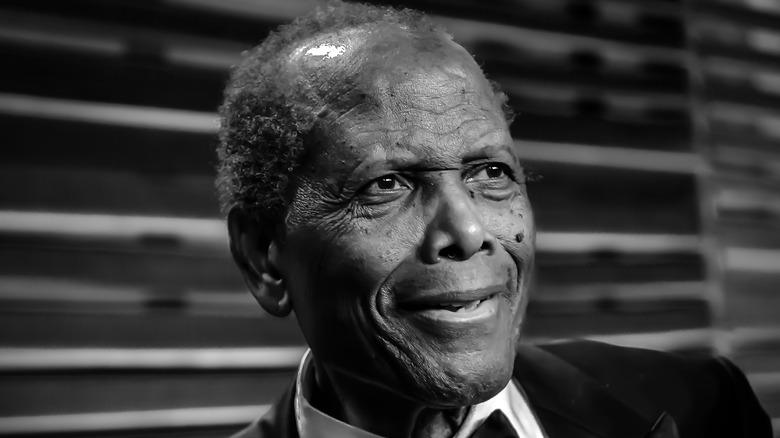 Larry Busacca/vf14/Getty Images
Although he was born in Miami, Poitier was raised in the Bahamas (via Biography) and retained his citizenship there. In the late 1960s, he would return to his home country to get away from the pressures of fame. Per WCVB, Poitier was reeling from a New York Times article that stated that he played "the same character in every movie." In addition, the article bluntly expressed that he was "helping solve the white man's problems." The Academy of Achievement writes that while in the Bahamas, he supported the independence movement. Then a British colony, the Bahamas would become free of English rule in 1973 (per PBS).
However, the country remained (and still does) a member of the British Commonwealth. The Guardian reports that in 1974, Poitier was knighted by Queen Elizabeth II. Because he was both a Bahamian citizen and a U.S. resident, it was decided his knighthood would be "an honorary award" (via the BBC). Nonetheless, he was known as Sir Sidney Poitier in the British Commonwealth. He did not use the title in the United States. He would later serve as the Bahamian ambassador to Japan for a decade (via Rolling Stone). Sidney Poitier would retire from acting in 2000 and died on January 7, 2022 at the age of 94.