The Tragic Murder Of Daniel Pearl Explained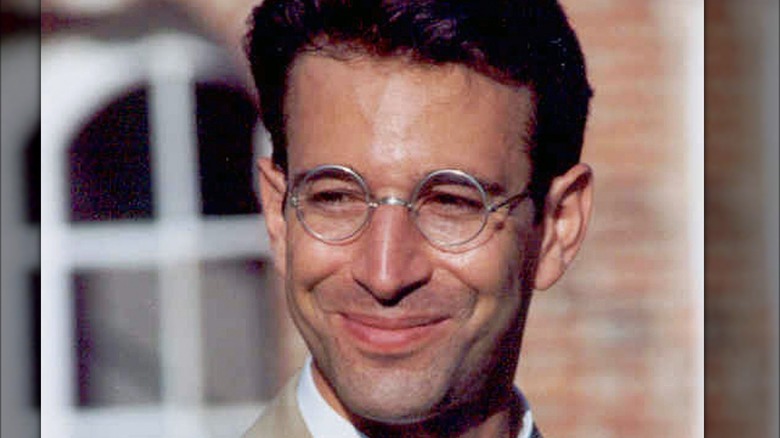 Getty Images/Getty Images
Journalism is a dangerous business. Reporters risk harassment, kidnapping, and even murder, even in relatively peaceful countries. Many consider the risk of harm a justifiable price for telling the truth. But it's always a shock when it happens, especially under circumstances as horrific and senseless as those of Daniel Pearl.
Pearl was a 38-year-old American reporter, the Wall Street Journal's bureau chief in South Asia (per BBC). After the September 11 attacks on the World Trade Center, Pearl asked to be sent to Pakistan, to investigate the networks of radical Islamic militants that tied that country, an American ally, to al-Qaeda and its operations in Afghanistan. Early in 2002, Pearl flew to Karachi for what he assumed to be a routine interview. But there was no interview. Pearl was abducted upon arrival, accused of being a Mossad spy purely on the basis of his Jewish roots, and hustled out of the city. His kidnappers sent a ransom note with a number of improbable demands, like a refund to the Pakistani government for a delayed consignment of fighter jets.
The killers convicted, then acquitted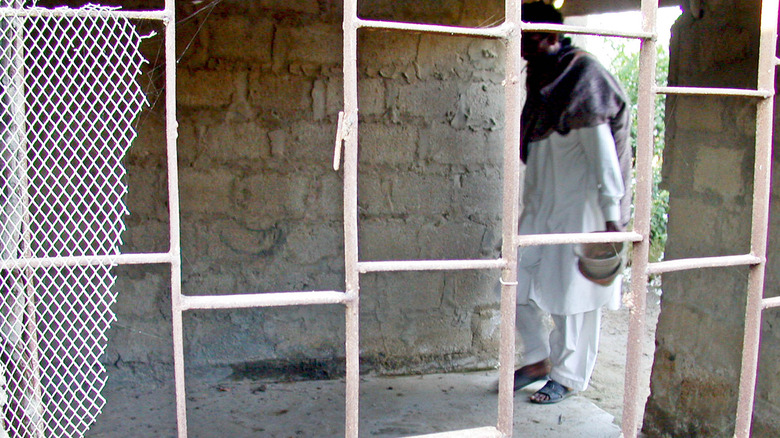 Syed Zargham/Getty Images
The kidnappers, led by the well-to-do, London-born Omar Saeed Sheikh, kept Pearl jailed in a cinderblock cell in the Pakistani countryside (seen above). Sheikh and his co-conspirators published photos of Pearl languishing in chains. Then, on February 26, 2002, the kidnappers released a horrifying video of Pearl, reaffirming his Jewish faith and, clearly against his will, denouncing American foreign policy. The video went on to show a man off-camera beheading the young journalist. Pearl's dismembered remains would later be found in a shallow grave. In 2007, Khalid Sheikh Muhammad, the architect of the September 11 attacks and already a longtime prisoner at Guantanamo Bay, would admit to having performed the beheading himself.
Saeed Sheikh was arrested and convicted of Pearl's murder, and initially sentenced to death. But a Pakistani appellate court acquitted him in 2021, per Reuters. On January 28, 2021, Secretary of State Anthony Blinken released a statement (posted on the Department of State web site): "We are ... prepared to prosecute Sheikh in the United States for his horrific crimes against an American citizen. We are committed to securing justice for Daniel Pearl's family and holding terrorists accountable." As of January 2022, it remains unclear whether U.S. Secretary of State Anthony Blinken will make good on that statement.