The Mysterious Death Of Blair Adams Explained
On July 11, 1996, the partially nude body of a man was found at a construction site in Knoxville, Tennessee. Beside the body was about $4,000 worth of cash in American, German, and Canadian currencies, as well as a fanny pack with platinum, gold, and jewelry inside. His wallet was also found at the scene, and he was identified as 31-year-old Blair Adams from Surrey, British Columbia (via Unsolved). The circumstances surrounding Adams' death were mysterious, and his family, friends, and co-workers said that his strange behavior started days before he was found dead.
Adams worked as a foreman at a construction company, and those who knew said he had a happy disposition and was always friendly toward everyone. He also loved his job and was good at it. However, that began to change shortly before his death. His mother, Sandra Edwards, observed her son's uncharacteristic mood swings. When she asked him about it, he said, "I don't think I should tell you about it." Adams' colleagues also noticed that the changes in him, and one day, he just quit his job without getting his last paycheck, as reported by Knox News. During that time, he told his mother that there were rumors spreading about him, and he also told his friends of his fear that someone was going to kill him.
The days leading up to Blair Adams' death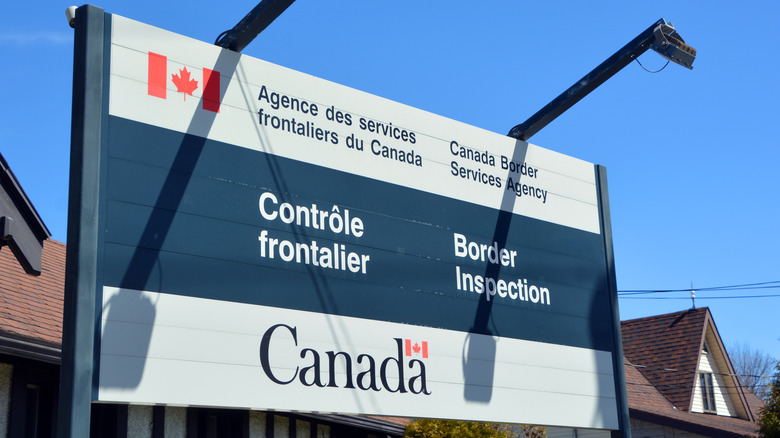 meunierd/Shutterstock
Blair Adams left his home on July 5, 1996. He withdrew all his savings that totaled about $6,000, as well as retrieved his belongings in his safety deposit box, which included jewelry, platinum, and gold. He attempted to enter the United States through the Canadian-U.S. border, but officials stopped him from passing through, as he looked suspicious with all the cash and valuables that he carried with him, per Historic Mysteries. It was at that time that he quit his job and purchased a plane ticket to Germany. However, on the day of the flight, Adams refunded his plane ticket, rented a vehicle, and again attempted to travel to the U.S. through the border. This time, he was able to pass without issues.
Adams headed to the Seattle Airport and purchased a one-way ticket to Washington D.C. He arrived on July 10 and rented a car that he drove to Knoxville, Tennessee. He went to a hotel, and the manager distinctly remembered Adams because he exhibited odd behavior; he went in and out of the hotel's lobby five times before he asked for a room. An employee, Ticca Hartsfield, said, "The best way to describe him would be paranoid. He just was very nervous, agitated, expecting someone to come in on him even though there wasn't anybody there." After getting a room, he left the hotel at about 7:37 p.m., as reported by Medium. That was the last time Adams was last seen alive.
Details of his death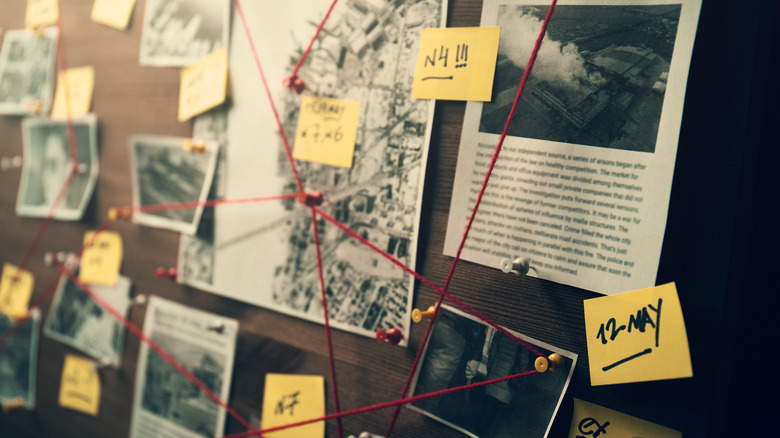 DedMityay/Shutterstock
It was about 12 hours after Blair Adams left the hotel when his dead body was found. According to investigators, he was severely beaten and was possibly run over. An autopsy was done, and based on the results, he died from a blow using a weapon — a crowbar or a club — that was directed to the stomach. He was also hit on his head, and he had defensive wounds on his hands, per Medium. Furthermore, there was evidence of sexual assault. The only clue about Adams' assailant was a strand of hair that was found on his body. Despite having a DNA profile, there was no match found.
Years after his death, Adams' family is still looking for answers. Those who knew him said that he didn't know anyone from Knoxville. They also said that it was common for Adams to travel, but him getting all his valuables and money was unusual. His autopsy revealed that there were no drugs in his system during his death. It also isn't known whether there was really someone who wanted to kill him, just as he said. Although decades have passed since Adams' murder, Knoxville authorities are hopeful that his case will one day be solved with the help of the DNA profile that they have (via Knox News).