The Heart-Wrenching Death Of Nicki Minaj's Father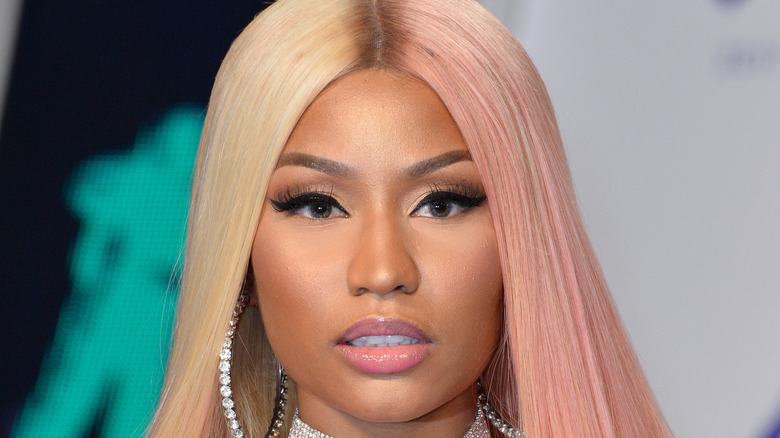 Featureflash Photo Agency/Shutterstock
Nicki Minaj has firmly established herself as a bold, brash, larger-than-life music sensation, known for her confrontational, take-no-prisoners lyrics. According to Biography, her own music was discovered on MySpace by Dirty Money's Fendi; it left an incredible impression, and she was offered a contract with the label. She burst onto the scene in the mid-to-late 2000s, working with Lil' Wayne and signing with his own label, Young Money, in 2009.
Her rise to fame has been so successful that, per Guinness World Records, she dethroned Aretha Franklin's Most Billboard Hot 100 entries by a solo artist (female) record in 2017, with a stunning 76. Sadly, though, the stunning start to her career has taken place amid great personal heartache, including the tragic death of her father.
According to CNN, Robert Maraj died on February 13, 2021. He was hit by a vehicle that evening on a Long Island street, and, per the Nassau County Police Department, a "northbound, undescribed, vehicle ... left the scene of the accident." Maraj died in hospital the following day. He was 64 years old, and the shocking and sudden nature of his death profoundly affected his daughter.
A volatile but important figure in her life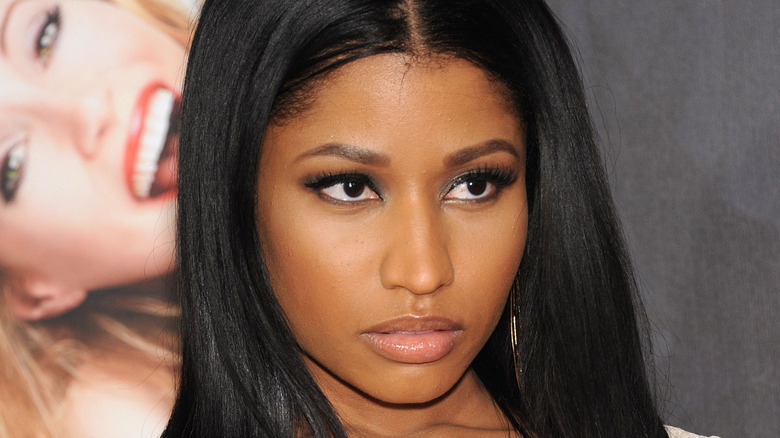 DFree/Shutterstock
USA Today reports that Charles Polevich, the 70-year-old driver, was soon charged with evidence tampering, reportedly taking his car off the road and hiding it in a garage. Polevich, the police stated (per USA Today), did not call 911, and was later hit by a lawsuit to the tune of $150 million, attorney Ben Crump announced on Twitter on March 19, 2021.
In 2015, Minaj told The New York Times that her father had been a volatile figure in her life, stating that during his childhood, "I would always hear him yelling and cursing, always." Their relationship may not have been a joyful one, but Minaj was devastated by her father's sudden death.
The characteristically outspoken and opinionated singer conceded on her official website that it was a topic she considered too painful to publicly discuss. In a frank message, in which she also tackled lighter subjects such as her streaming habits, she addressed the harrowing issue simply. "He was very loved & will be very missed," the message read, with Minaj stating that she yearns to speak with him more than ever now that she can't, because "life is funny that way."