Who Is The Song Donna By Ritchie Valens Really About?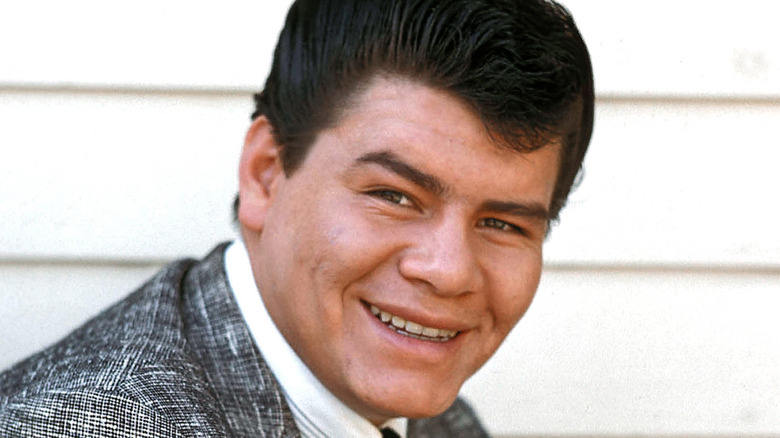 Donaldson Collection/Getty Images
Ritchie Valens was only 17 when he died in a plane crash with Buddy Holly and J.P. "The Big Bopper" Richardson in 1959 (via Biography). Though he wasn't even a legal adult yet, Rolling Stone writes that he ultimately "changed the course of pop music." Born as Richard Valenzuela, the San Fernando Valley native would later be recognized as the first Latino rock star. Valens' rise to the top was incredulous. At 16, he joined the Silhouettes, a band that would catch the attention of Bob Keane.
Keane, however, was only interested in Valens. He signed him to his Del-Fi record label as a solo act and had him change his name from Valenzuela to Valens. According to All Music, his first single, "Come on Let's Go" made it to No. 42 on the charts. However, his second single, "Donna," became his "breakthrough" hit. The song's popularity allowed the teen to quit school and focus on his burgeoning music career. Who was Donna? Valens' website refers to her as his "first love."
Donna claims she didn't love Ritchie Valens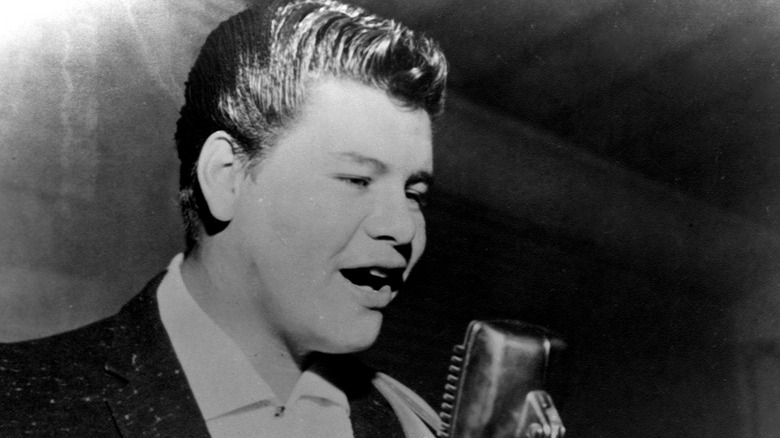 Michael Ochs Archives/Getty Images
According to Distractify, "Donna" is dedicated to Valens' high school sweetheart, Donna Ludwig. The couple met in 1957 at a party where Valens was playing (via Ritchie Valens). Ludwig's parents reportedly did not approve of the relationship, as she was white and Valens was Hispanic. Nonetheless, the relationship would continue for over two years as she would "regularly" sneak out of her bedroom window to see him.
Released in 1959, Valens had told Ludwig that he had written a song for her. She, however, did not think he would record it. Per The Washington Post, Ludwig heard the song on the radio for the first time while she was driving with friends. After Valens dropped out of school to pursue music, Ludwig said that they had an "arrangement." They would date other people, except when he was back in town. A few months later, Valens died.
Years later, Ludwig stated that she "can't say [she] loved him" because she was only a child when their brief romance occurred. Nonetheless, the death "devastated" the 16-year-old. Shortly after, Ludwig's father reportedly made her record two songs to capitalize on his death. She never forgave him and stopped speaking to him. In 1987, it was reported that she was living in Sacramento with her third husband.