Tragic Details Found In Marvin Gaye's Death Certificate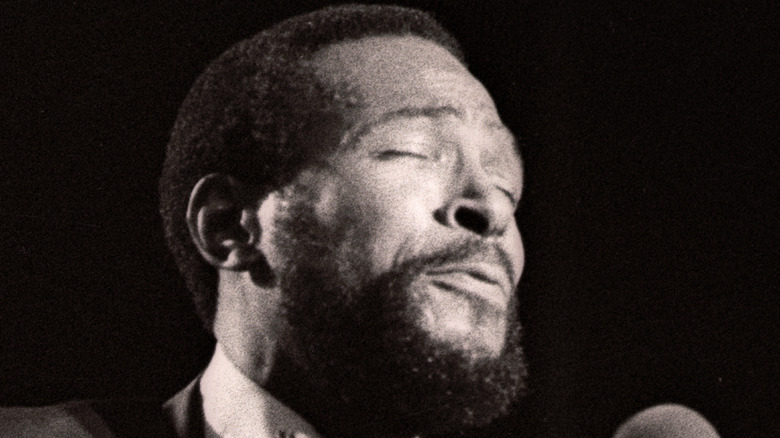 Gie Knaeps/Getty Images
At its height, Motown has featured some of the greatest vocalists in music. Performers like Michael Jackson, Smokey Robinson, and Stevie Wonder are just some of the voices that were on Motown's lineup. However, there was only one who could be called, "The Prince of Motown" and "The Prince of Soul," as told by Sungenre – Marvin Gaye. 
Gaye's voice and music not only shaped the sound of Motown but music in general. Subgenres within R&B such as neo-soul and quiet storm look at Gaye's music as an influence, while his songs have become some of the most celebrated music of the second half of the 20th century.
Rolling Stone lists Gaye's 1971 masterpiece, "What's Going On" as the greatest album of all time. Songs like "Let's Get it On," "I Heard it Through the Grapevines," and "Ain't No Mountain High Enough" have become classic pop tunes and just a few highlights in Gaye's musical library. According to Biography, "I Heard it Through the Grapevine" became Motown's best-selling single of the 1960s. Throughout the 1960s and 1970s, Gaye was one of the biggest artists in the world. 
Off the stage, Gaye hid a troubling personal life and issues with substance abuse and depression. On April 1, 1984, that personal life became open to the world when Gaye was murdered by his own father, Marvin Gaye Sr. What followed was a flood of questions about Gaye's life.
Marvin Gaye was a victim of abuse at the hands of his Father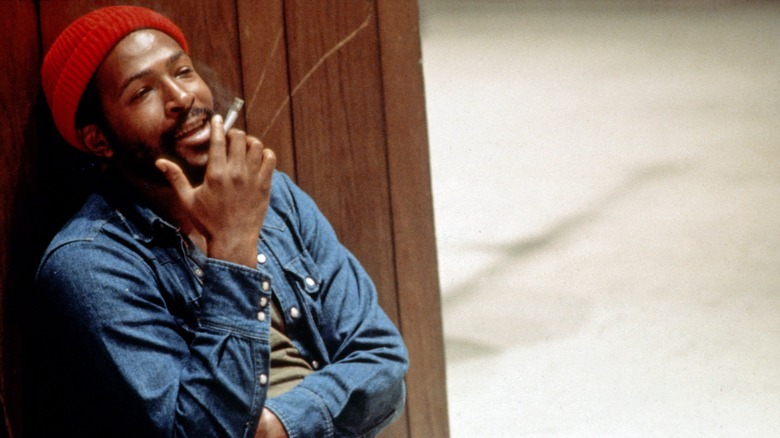 Jim Britt/Getty Images
Long before Marvin Gaye was a music superstar and household name, he was born Marvin Gay Jr., as told by Showbiz Cheat Sheet. Gay added the "e" to the end of his name to stop people from making fun of his name. The schoolyard bully was far from the only concern for the young singer. In his household, Marvin Gay Sr. ran his home and his son's life like a monster. By Marvin Gaye's own words in his biography (via The Sun), he said "living with Father was like living with a king — an all-cruel, changeable and all-powerful king."
Marvin Sr. beat young Marvin Jr. routinely for any minor infraction and even attempted to dissuade his wife and Marvin Jr's mother, Alberta, from caring for their son. Alberta said her husband never wanted his son and never liked him, The Sun reported. When Marvin Jr. began to show musical talents, his mother had to go behind her husband's back to encourage him. 
Despite the abuse, Gaye Jr. remained close to his parents, especially his mother. According to Audacy, on Christmas Day 1983, Gaye Jr. gave his father a Smith & Wesson .38 special pistol. Less than four months later, Gay Sr. would use that gun to take his son's life.
Marvin Gaye might have planned his death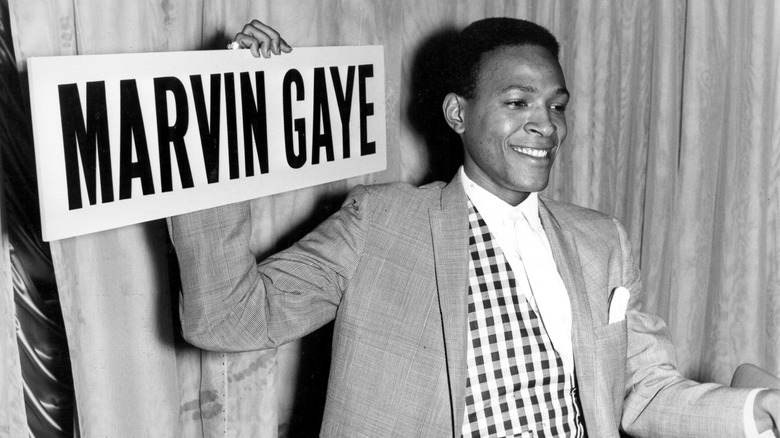 Michael Ochs Archives/Getty Images
According to Audacy, after his summer tour in 1983 ended, Marvin Gaye moved back into his parent's home to care for his mother after she had kidney surgery. During this time, Gaye was battling a cocaine dependency, something he had spent years fighting with, as the Sun detailed. Gaye was also suicidal during this period of his life. It is documented that Gaye had made at least three different attempts on his own life, including the day before he died when he threw himself out of a high-speed car, though he suffered only bruises.
On April 1, 1984, Alberta and Marvin Sr. got into an argument over insurance papers. When the argument got heated, Gaye intervened on his mother's behalf and the argument turned physical between father and son. After Alberta separated the two, Marvin Sr. retrieved the gun gifted to him by his son and shot him three times. According to an Autopsy Files report, bullets perforated his heart, lung, and liver. 
The Sun reported Gaye's brother, Frankie, who lived next door, cradled his brother in his arms as he said his dying words, which were, "I got what I wanted ... I couldn't do it myself, so I made him do it."
After Marvin Gaye's death, Marvin Sr. pleaded guilty to voluntary manslaughter and was given a six-year suspended sentence, Showbiz Cheat Sheet reported. According to UPI, Alberta divorced Marvin Sr. shortly after the shooting. He died in October 1998.