How Many Times Has The US Hosted The Winter Olympics?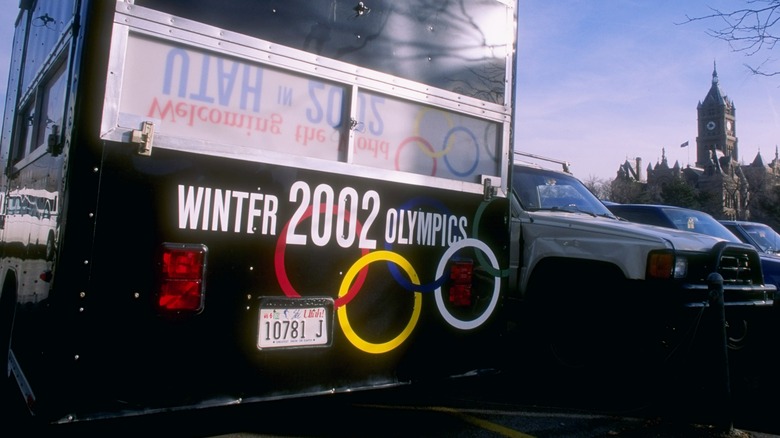 Jed Jacobsohn/Getty Images
The Olympic Games have been part of the fabric of international sports for over a century, beginning with the return (in a manner of speaking) of the Summer Olympics after nearly two millennia, as Britannica notes. For the first few decades of their existence, the Olympics consisted of the same track and field events practiced in the Ancient Greek Olympics, as well as more modern sports that were popular at the time. All were outdoor sports that could be played in the summer. Indeed, it wouldn't be until 1924 that a Winter Olympics would be added to the rotation. As noted on the Olympics' website, the new addition to the Olympics included winter sport mainstays such as ice skating and ski jumping –- events that remain to this day, but have been joined by newcomers like snowboarding.
Since the first Winter Olympiad in Chamonix, France in 1924, there have been 23 Winter Olympics held in 20 cities, according to Top End Sports. And of course, with a winter climate and easy access to mountains, the United States has hosted several times.
The U.S. has hosted the winter olympics four times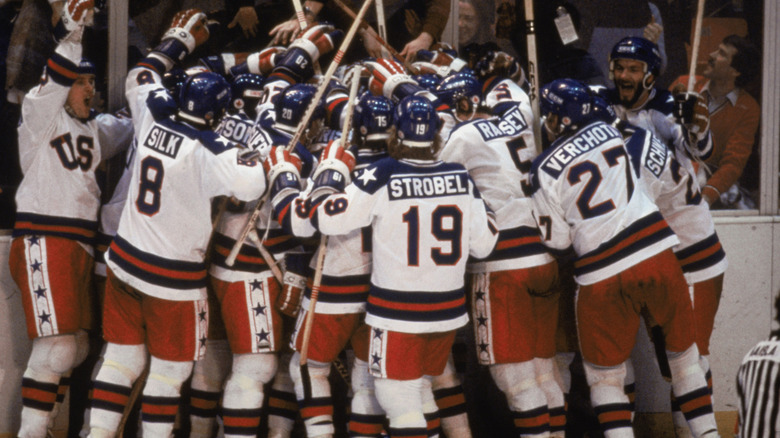 Steve Powell/Getty Images
The first Winter Olympics to be held in the U.S., according to WNBC, occurred just a few years after the Chamonix Games, in 1932. The host "city" was actually a small town in the Adirondack mountains: Lake Placid, New York, which at the time was one of the premiere (indeed, perhaps one of the only) places in the U.S. with access to ski-jumping and other winter sport facilities, as Lake Placid Legacy Sites notes. Since the U.S. was in the grips of the Great Depression at the time, the Olympics were a welcome distraction.
Half a century later, the Games would return to Lake Placid for the 1980 Winter Olympics. This particular Olympiad featured a history-making hockey game: the so-called "Miracle on Ice" (depicted above), in which a ragtag group of amateur Americans defeated the Soviets and went on to take the gold medal.
The Winter Olympics made two other appearances on U.S. soil: once in 1960, in Squaw Valley, California, and again in 2002 in Salt Lake City, Utah.