Who Is Billy Joel's Uptown Girl Really About?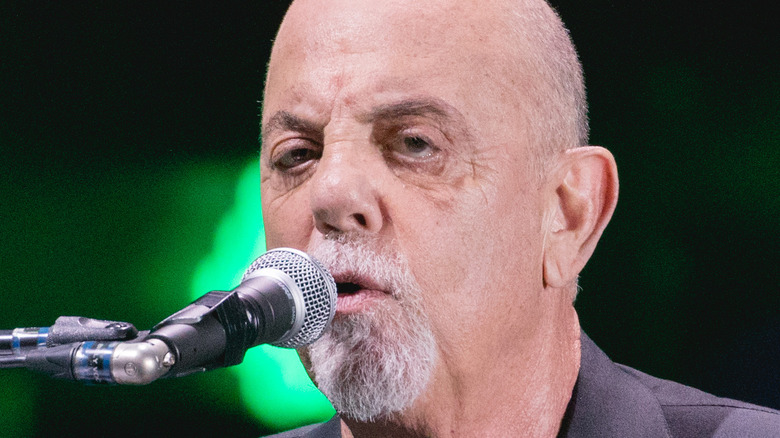 Rick Kern/Getty Images
All you need is about five minutes with Billy Joel's discography to see that he has an unquenchable lust for falling in love. It's not difficult to connect the dots of Joel's lyrics to what was happening in his personal life at the time. One could even argue that some of his greatest hits would've never been written without the heartbreak stemming from his three high-profile marriages and subsequent divorces.
Billy Joel told biographer, Fred Schruers, that his first wife, Elizabeth Weber, inspired the songs, "She's Got a Way" and "She's Always a Woman." Thanks to Weber's calculating — conniving might be a more apt word — business sense, she went on to manage Billy Joel during their nine-year marriage.
During Joel's nine-year marriage to Weber, there were plenty of red flags that two were not meant to be. According to Biography, "One year, for Weber's birthday, Joel wrote her the song 'Just the Way You Are,' and after he played it for her she said, 'Do I get the publishing, too?'" Not only did she end up getting the publishing rights, but she also got 50% of his earnings as his wife, on top of the cut as his manager.
The Original Uptown Girl?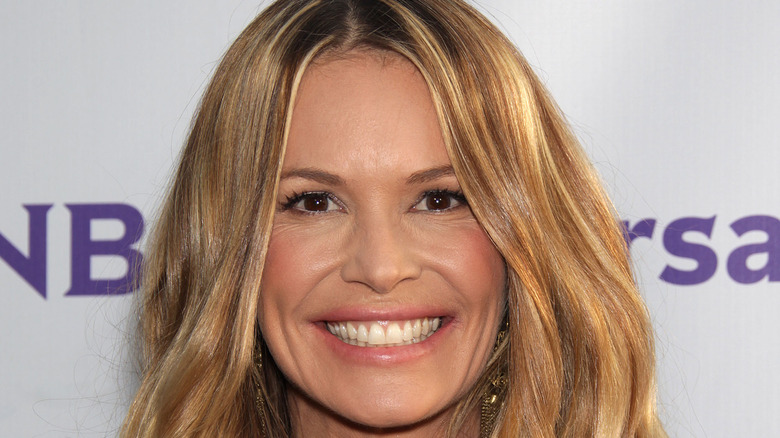 DFree/Shutterstock
To make matters worse, Elizabeth Weber even hired her brother, Frank Weber, as Billy Joel's manager. Weber would go on to allegedly siphon around $30 million of Joel's earnings. In 1989, Joel filed a $90 million lawsuit against Frank Weber, said to be the largest filed by a performer in New York at that time, per the Los Angeles Times. Proving once and again that family and business does not make a good combination.
Much to no one's surprise, in 1982, this tumultuous pair parted ways. It is this divorce that led Joel on the journey that would inspire him to write the 1983 mega-hit, "Uptown Girl."
In a live Q&A posted to YouTube, Billy Joel describes this post-divorce era of his life, "I started going out with a lot of women at one time ... and before I was going out with Christie [Brinkley], I was going out with Elle Macpherson," he tells the audience at the University of Rochester, "So I was going out with her and I was going out with Christie and I was going out with these uptown girls." Needless to say, there was a lot of "going out."
The ultimate uptown girl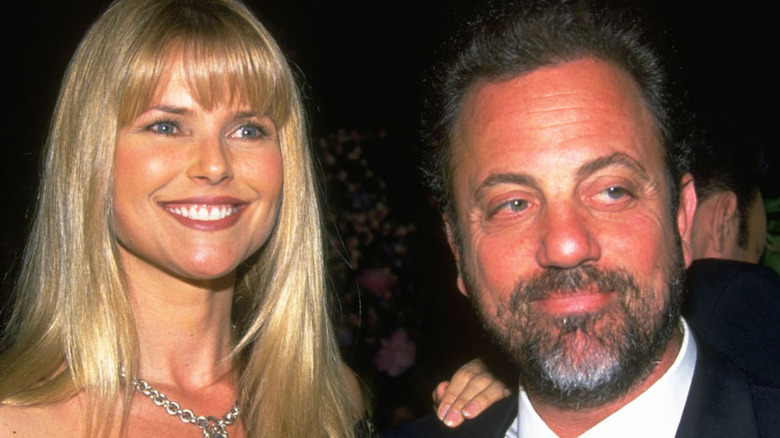 Diane Freed/Getty Images
In that same live Q&A posted to YouTube, Billy Joel goes on to recount how he'd wake up in the morning, after his nights with some of the most captivating women in New York, and simply point at his face and laugh in the mirror. Joel and Macpherson's relationship didn't last very long, "It wasn't going to work," Joel joked to the audience, "She was so tall. We looked like the word 'lo' when we went out."
During an appearance on Bravo's "Watch What Happens Live!," Andy Cohen flat out asked Macpherson whether the song was about her or Brinkley, to which she responded, "I think it's all the uptown girls." A subtle, somewhat classy, dig at Joel's seemingly insatiable appetite for leggy models. Joel's version of events also corroborates this story.
However, Christie Brinkley told Howard Stern a different tale, "This is what [Joel] told me back then, he actually started the song because there was a woman with a voice who was actually calling all of the rock stars ... and she was really, really like had them all in a tizzy with her voice and with the things that she could say on the phone." Stern goes on to imply they were having phone sex, but Brinkley did not explicitly confirm this.
Regardless, of who inspired Joel to begin writing the song, it was Brinkley, who ultimately outlasted all the other uptown girls to become the one and only "Uptown Girl."