The Real Reason Billy Joel Lost All Of His Money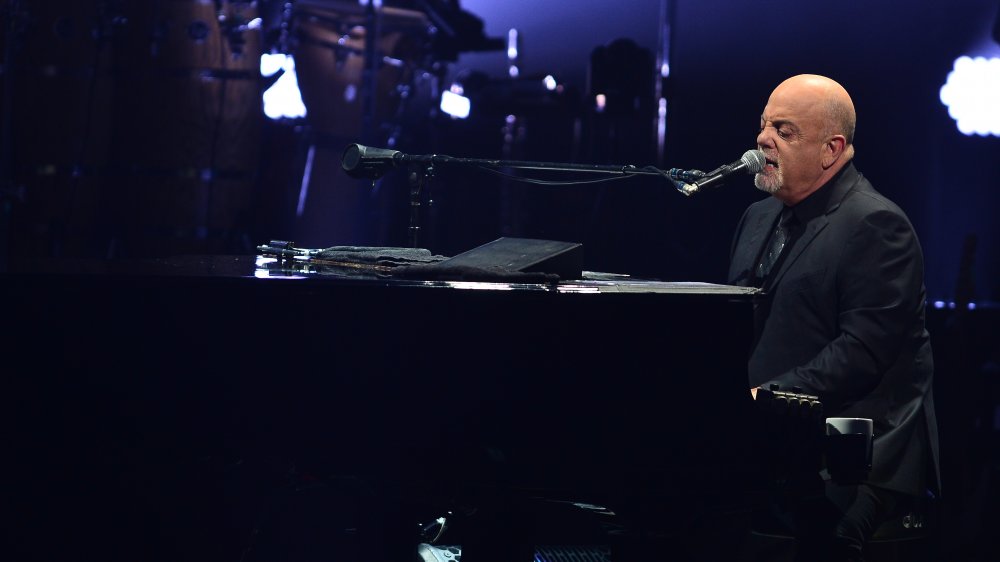 Johnny Louis/Getty Images
Budgeting and balancing checkbooks on an average salary has never been fun and games, and keeping track of millions of dollars of expenses per month as a celebrity can't be a walk in the park, either. Of course, for those living a life of luxury, finances are taken care of by managers, or sometimes even entire teams. The key to financial success as a celebrity is trusting the right people and knowing exactly where -– and who -– your money is going to.
For a guy who has played over 70 residency shows at New York City's Madison Square Garden for the past 6 years, according to Newsday, you would expect Billy Joel to not have to worry about his finances all too much. However, even successful entertainers find themselves embezzled out of tens of millions of dollars, which is exactly the sticky financial situation the Piano Man found himself in.
A family affair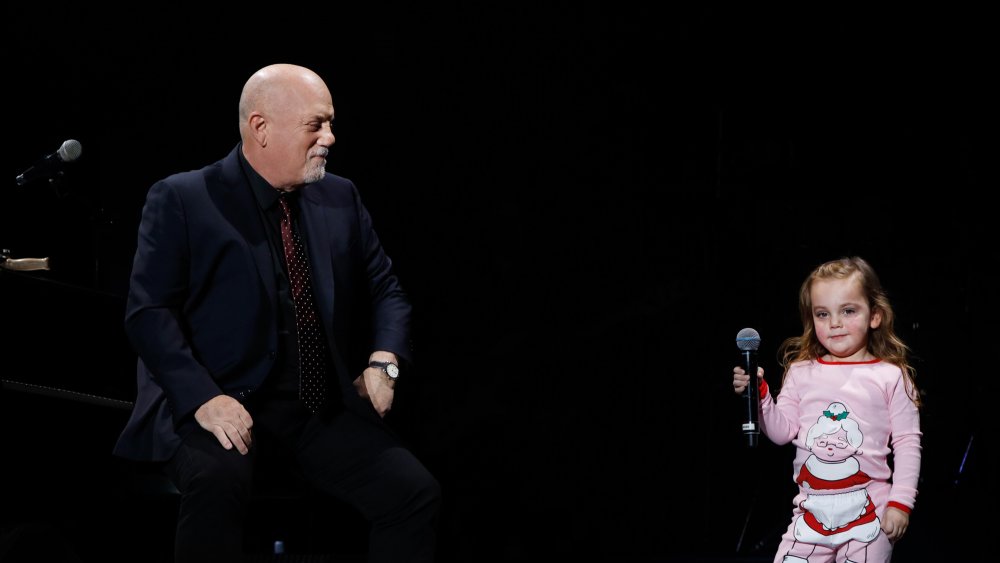 Myrna M. Suarez/Getty Images
Per The Los Angeles Times, Joel sued his former manager Frank Weber for $90 million in 1989 for fraud and breach of financial duty. The 83-page suit includes allegations of $10 million worth spent on investments (many of which involved Weber's companies) and $2.5 million worth of loans given without Joel's knowledge to oil and gas tax shelters, horse-breeding farms, real-estate partnerships and other businesses controlled by Weber.
According to People, one instance of Weber's alleged fraudulent behavior came when Weber invested Joel's money in a hotel development and subsequently made Joel liable for potential losses.
The suit came just several years after Frank's sister Elizabeth divorced Joel. Weber began working for the musician in 1979 when Elizabeth was still managing the artist. It was after the couple's separation that Weber started managing Joel full-time.
"I hooked up with the Borgias!" Joel is quoted as saying in Billy Joel: The Definitive Biography. "What a family to pick."
Brother-in-law knows best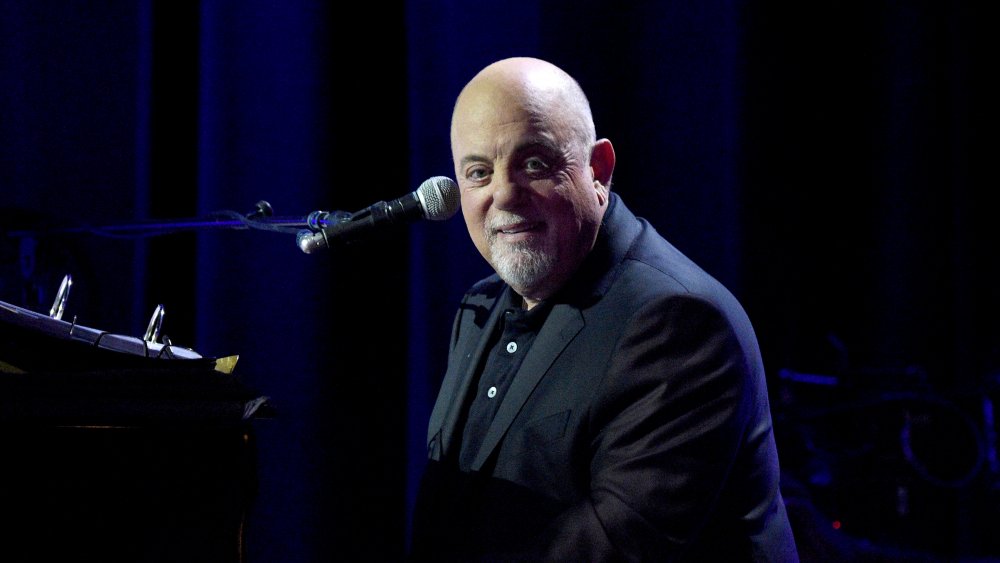 Kevin Mazur/Getty Images
The suit stated that Weber double-billed Joel for his music videos and cheated expenses such as travel and accounting fees. It was further alleged that Weber, also godfather to Joel's daughter Alexa, crafted false financial statements which failed to show the musician's true finances. And he wasn't done. 
Weber had also allegedly given huge loans to enterprises of his own in Joel's name and mortgaged the artist's copyrights for $15 million without telling Joel. During the alleged embezzlement, Weber was making $20 million of the singer's money in commissions.
From the total amount of damages sought, $30 million was for "compensatory damage", which Weber had allegedly taken from the musician. The leftover $60 million was for "punitive" damages for the years that the manager had allegedly defrauded the Piano Man.
A 'matter of trust'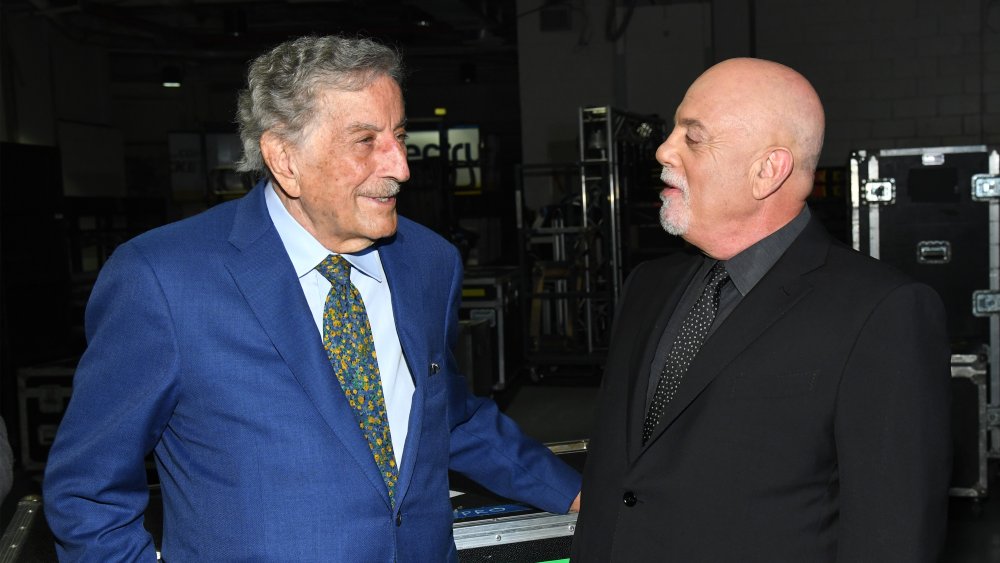 Kevin Mazur/Getty Images
Per the Los Angeles Times, Joel began a private investigation of Weber in the summer of 1989, in which his attorneys reviewed his financial statements and even hired an independent accounting firm to do an investigative audit of Frank Management, Weber's company. According to People, Weber was promptly fired due to findings from the investigations, which " "revealed major incidents of fraud and dishonest dealings, virtually from the [1980] inception" of Weber's managerial contract", said Joel's attorney, Leonard M. Marks. The contract had bestowed power of attorney and "total managerial control" to Weber.
Yet, Weber's attorney, Daniel A. Gecker, insists that his client never acted without Joel's proper consent. In 1989, Gecker told People: "This whole thing ... is an effort to avoid paying Frank royalties on the upcoming LP and tour which are due under the management contract. The only grounds upon which the contract can be broken are to claim fraud, hence these accusations."
Movin' out ... and movin' on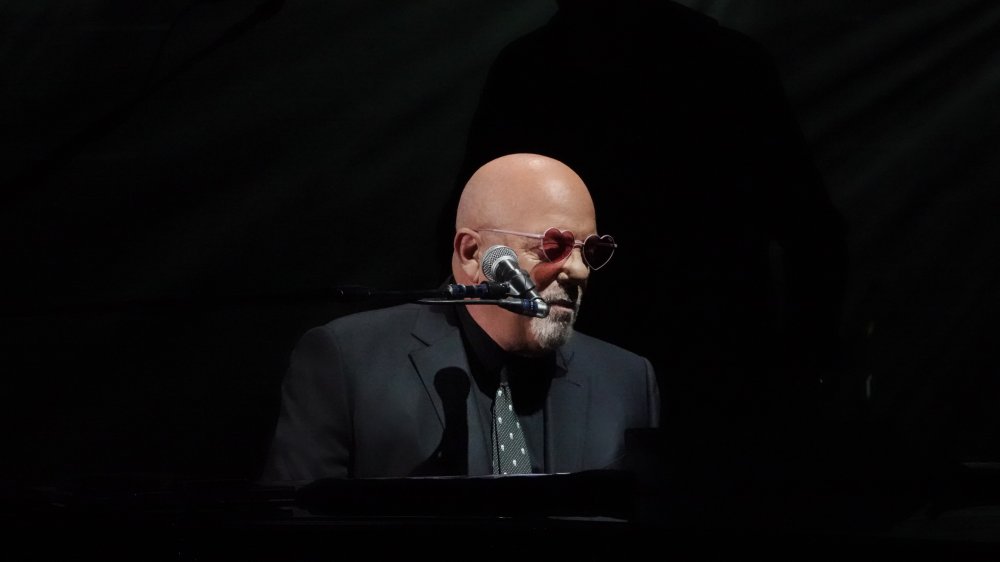 Myrna M. Suarez/Getty Images
Joel's attorney Marks, who previously represented high-profile stars such as Eddie Murphy, Bruce Springsteen and the Bee Gees in litigation against their former managers, called Weber's alleged activity "the worst I've ever seen." Often a manager will let the power that comes from associating with a megastar go to his head," Marks told People. "It can lead to all kinds of abuse."
However, Page Six reports that Joel's mission for $90 million in damages didn't go according to plan, as Weber filed for bankruptcy and the case was settled out of court. The Piano Man walked away with only around $8 million, according to Fox Business. Per Classic Bands, Weber later sued Joel for $30 million, but it was soon after dismissed in court. Now that everything's settled, Joel can get back to doing what he does best, making music. As long as it's not heavy metal.