The Story Behind James Taylor And Carole King's 'You've Got A Friend'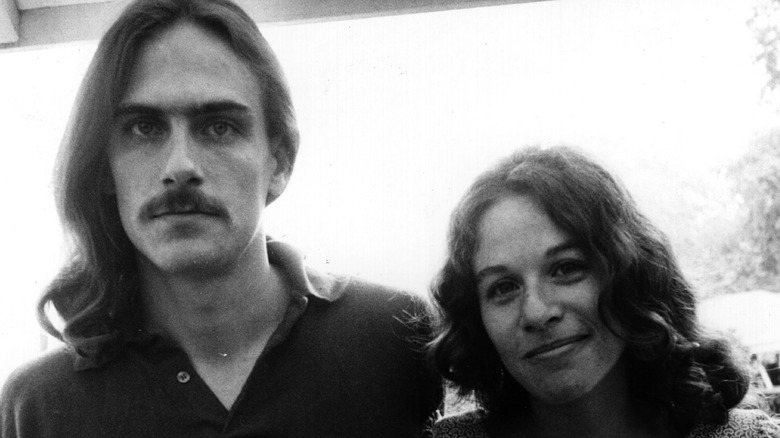 Keystone/Getty Images
"You've Got a Friend" is a song popularized by both James Taylor and Carole King – who have been friends for decades. King wrote the song for her album titled "Tapestry," which was released in 1971, and she said that it came about easily. "The song was as close to pure inspiration as I've ever experienced. The song wrote itself. It was written by something outside myself, through me," she said (via Smooth Radio).
James Taylor heard the song and immediately knew that it was a hit. In 1971, he was recording his third studio album, "Mud Slide Slim and the Blue Horizon," and had time to kill in the studio. He decided to record his own rendition of "You've Got a Friend," and it turned out really well. The problem, however, was that he didn't ask for King's permission before doing the recording. Taylor called King and told her about it, and she gave him her blessing to put out his own version of the song, as reported by Rolling Stone. "Hearing his rendition of it for the first time, it was like oh my God. It's perfect," King said. Taylor's cover of the song was released as a single and reached the No. 1 spot on the Billboard charts, per Slice the Life.
The song won Grammy awards for both James Taylor and Carole King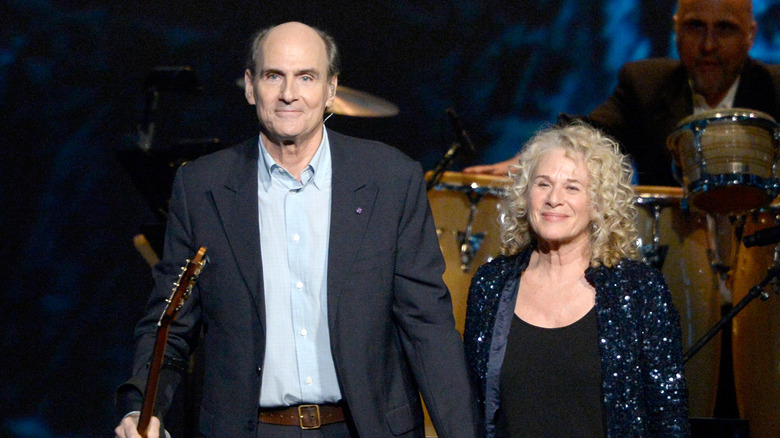 Kevork Djansezian/Getty Images
At the 14th Grammy Awards held on March 14, 1972, both Carole King and James Taylor won awards for "You've Got a Friend." Taylor won the award for Pop Male Vocalist, while King won Song of the Year. Taylor's version was also nominated for the category Record of the Year, but King emerged the winner with her song "It's Too Late" (via Awards and Shows). In the years following the song's release, there were many instances wherein Taylor and King performed the song together, such as at the "Troubadour Reunion Tour" in 2010. King played the piano while Taylor accompanied her on the guitar.
In his book titled "The Words and Music of Carole King," James E. Perone explained why the song became so popular. "The son's messages of friendship having no boundaries and a friend being there when you are in need have universal appeal," he wrote. Since its release, many other artists have covered the song, including Dusty Springfield, Roberta Flack and Donny Hathaway, and Aretha Franklin, among others.