Who Is Paul Simon's 50 Ways To Leave Your Lover Really About?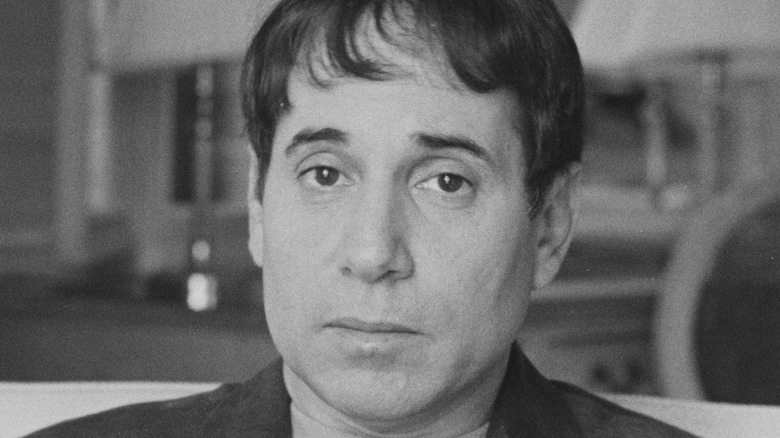 Michael Putland/Getty Images
Following the first breakup of Simon and Garfunkel in 1970, Paul Simon proved to be the duo's breakout star, releasing a series of big hits that drew inspiration from all sorts of unexpected sources. In an interview with Rolling Stone, he revealed that the reggae-tinged "Mother and Child Reunion" was conceived after he had dinner at a Chinese restaurant with a chicken-and-egg dish of the same name — plus points for creativity, both for Simon and the restaurant. "Kodachrome," which you may know from its frenetic outro, had Simon referring to all the stuff he learned in high school as "crap." Then you've got "50 Ways to Leave Your Lover," which was released in 1975 and went on to become Simon's only No. 1 single as a solo artist on the Billboard Hot 100.
Even those who weren't around when "50 Ways" was released are very familiar with its chorus, where Simon offers suggestions to several men who, just like the song's protagonist, also want to leave the women they're with. But while there's no mystery about the tune's main hook, a lot of you may be wondering whether Simon, who often wrote about his own personal experiences, based its lyrics on anyone in particular.
The song was written after Simon's divorce, but he claims it isn't about his ex-wife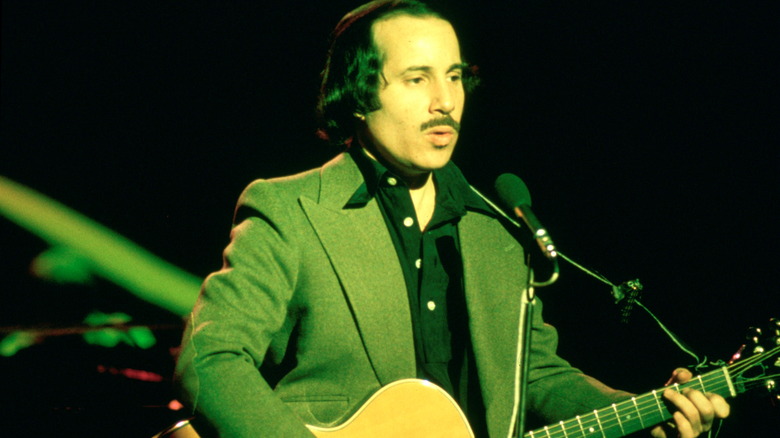 Michael Putland/Getty Images
By 1975, Paul Simon's marriage to his first wife, Peggy Harper, had come to an end, and it was this personal setback that drove him to write many of the songs on "Still Crazy After All These Years," which he released in October of that year. According to The Independent, Simon's songwriting during this period was driven by the struggles that baby boomers were going through as young adults, and as a 33-year-old man (34 at the time of the album's release) who had just split from his wife, he could certainly relate to those struggles. As such, when compared to the rest of the album, "50 Ways to Leave Your Lover" was definitely less serious.
Given the lyrics of "50 Ways" and the fact he wrote it following the breakdown of his marriage, it's easy to assume that the song is about Peggy Harper. However, Simon has been notoriously cagey when asked about who or what inspired the tune, and he has claimed that Peggy was not the "lover" in the song's title. Instead, it was another person named Harper — the couple's son, Harper Simon — who served as the catalyst for its rhyming lyrics.
The chorus came from a rhyming game Simon was playing with his son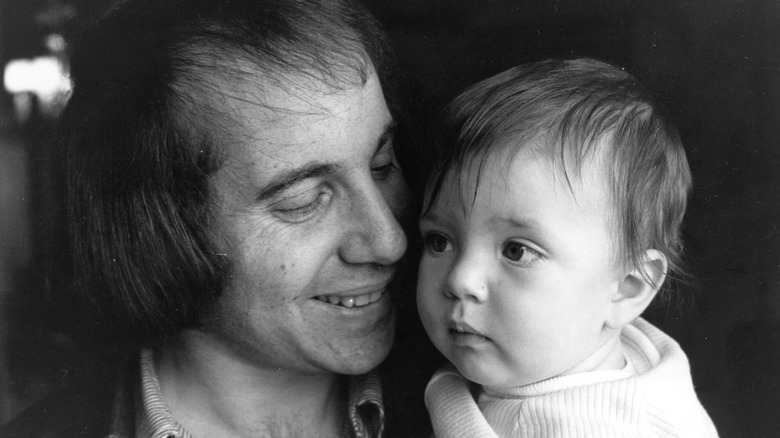 Express Newspapers/Getty Images
According to The Independent, the opening lines of "50 Ways to Leave Your Lover" came pretty quickly to Paul Simon, as did the tune's catchy beat. However, it's the chorus that most listeners immediately think of when looking back on "50 Ways," and its lyrics were informed by a bonding moment he had with his then-3-year-old son Harper. As a result of his split from his ex-wife, Simon had extra time to spend with the toddler, and he was playing a rhyming game with Harper when inspiration struck — if there are 50 ways to leave one's lover, how about detailing some of those ways by rhyming a man's name with the word that comes right before it?
As for the rest of the song, Musicoholics pointed out that the verses tell the story of a man in an affair but unsure if he wants to end his current relationship to be with the woman he's fooling around with. Simon apparently wrote these lines to make "50 Ways" read like dialogue from a movie, but just like he's been coy (much like the dude named Roy in the song's chorus) when asked about its main inspiration, he hasn't said whether or not the verses were based on actual events and people. Either way, it seems that Simon's divorce provided the impetus for him to write "50 Ways," and it's a testament to his skill as a songwriter that he came up with a lighthearted take on an oftentimes depressing topic.