The Real Reason Simon And Garfunkel Broke Up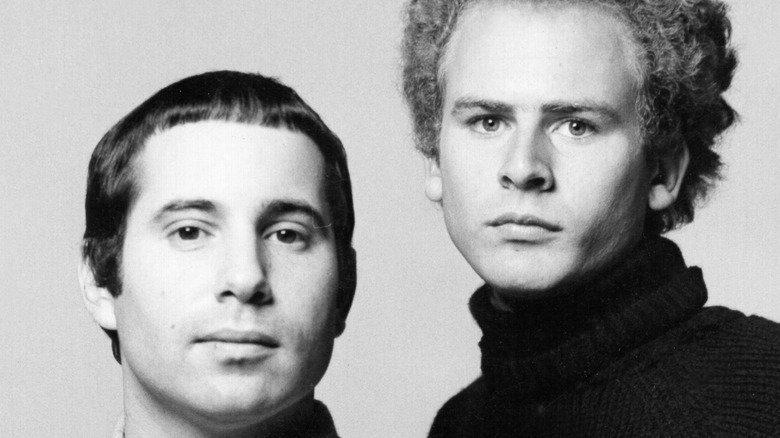 Michael Ochs Archives/Getty Images
Paul Simon and Art Garfunkel, known for such folk-rock hits as "Bridge over Troubled Water" and "The Sound of Silence," were one of music's most famous duos before their partnership came crashing down in 1970. They had known each other since childhood, meeting each other in fourth grade. According to Inside Hook, when the boys were 13 they wrote their first song together called "The Girl for Me." Soon after they were performing as Tom and Jerry, and they scored their first minor hit with the song "Hey Schoolgirl" in 1957. But even then, the pair had their ups and downs. According to Garfunkel, "we stopped having hits, and then we stopped being friends for a few years" (via The Hollywood Reporter).
The two men eventually reconnected and found success as Simon & Garfunkel, In 1966, they reached the top of the charts with "The Sound of Silence" (via All Music). Their song, "Mrs. Robinson," which was just one of their tunes featured on the soundtrack of the hit film, "The Graduate," became a huge smash for the pair in 1968. Despite enjoying enormous popularity, personal tensions and differing ambitions between Simon and Garfunkel soon pulled them apart.
From early on, there was some resentment between the two talented performers (via the Daily Mail). According to their manager Mort Lewis, "Paul often thought the audience saw Artie as the star because he was the featured singer" and "Artie knew Paul wrote the songs and thus controlled the future of the pair."
Paul Simon and Art Garfunkel split over a movie role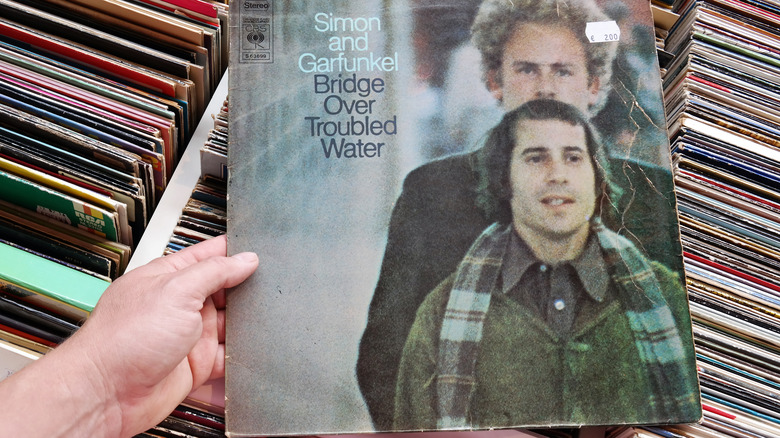 defotoberg/Shutterstock
Famous for how their voices worked together in harmony, Simon and Garfunkel didn't always communicate well. Garfunkel started pursuing acting in addition to his music career, and both he and Simon landed parts in director Mike Nichols' film "Catch-22" (1970), based on the Joseph Heller novel (via The Hollywood Reporter). Simon's character was cut from the film, but Garfunkel went on to star in another film by Nichols — 1971's "Carnal Knowledge" with Jack Nicholson and Candice Bergen. Garfunkel went to work on "Carnal Knowledge" without letting Simon know. This decision by Garfunkel proved to be the breaking point for Simon.
Simon later shared his reaction to the whole "Carnal Knowledge" incident on a CNN podcast (via Inside Hook). "I said, 'Why didn't you tell me?' And he said, 'I was afraid that you'd stop working on this [music] if I told you.' So that really pissed me off, and I just decided that's the end of that." 
But Simon had done something similar to Garfunkel years prior in 1957, according to the Daily Mail. A record label boss suggested Simon record some songs on his own following the minor success of "Hey Schoolgirl." Simon agreed and recorded two songs on his own without telling his musical partner. When Garfunkel found out, he felt hurt and slighted. 
According to the Daily Mail, Simon eventually realized that he could just become a solo act. Simon and Garfunkel performed their last concert in July 1970 before calling it quits.
Simon and Garfunkel reunited a few times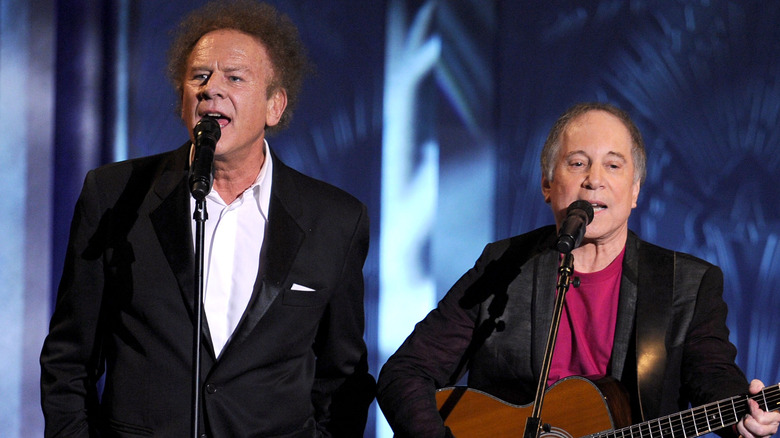 Kevin Winter/Getty Images
Garfunkel couldn't believe that Simon gave up on such a good thing, directing a comment to him in a 2015 interview with The Telegraph. He said, "How can you walk away from this lucky place on top of the world, Paul?" Garfunkel went on to take a few parting shots at Simon's short stature, telling the newspaper that Simon suffered from a Napoleon complex and his efforts at compensating "has created a monster." And yet, Garfunkel still left the door for a possible reunion, saying "Why not, while we're still alive?"
The pair did reunite a few times after the 1970 split, but their relationship remained strained. In 1981, Simon & Garfunkel gave a free concert in New York City's Central Park, and they later teamed up to play "The Sound of Silence" at the 2002 Grammy Awards (via All Music). The popularity of this appearance led to a concert tour that ran from 2003 to 2004. The duo was set to tour again in 2010, but Garfunkel started having trouble with his vocal cords (via The Hollywood Reporter). 
"My ability to finesse the notes — which is my stock in trade -–went south on me," Garfunkel explained. He eventually recovered and began to perform again, but not with Simon. When Simon launched his farewell tour in 2018, many thought that Garfunkel would make an appearance at one or some of the shows. Despite the fans' wishes for a final reunion, Simon didn't bring on Garfunkel for any of the concerts.