Maya Angelou Just Made American History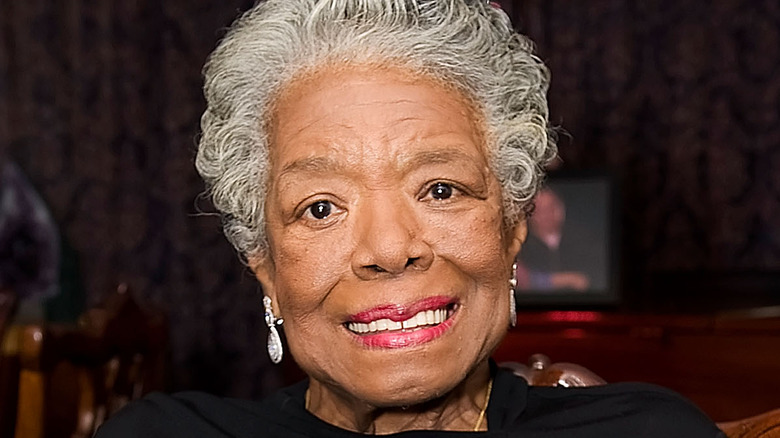 Ken Charnock/Getty Images
The late Maya Angelou, an acclaimed poet, memoirist, and civil rights activist who died in 2014 at the age of 86, has made history once again. Per Biography, Angelou was born Marguerite Johnson on April 4, 1928, in St. Louis, Missouri. She was raised in St. Louis and Stamps, Arkansas. When she was just 7 years old, her mother's boyfriend raped her, a trauma which led to Angelou not talking, living as mute for many years. In the 1940s, she moved to San Francisco to study dance and theater. She unintentionally made history by becoming the city's first Black woman cable car conductor. In the 1950s, she toured Europe with a traveling production of the musical "Porgy and Bess," relocated to New York where she acted in an off-Broadway production of "Calypso Heat Wave," and released an album, "Miss Calypso." 
Angelou also joined the Harlem Writer's Guild, and per her official website, became friends with writer and activist James Baldwin, who encouraged her as she began work on what would be her first autobiography, 1969's "I Know Why The Caged Bird Sings." Angelou once again made history when the book became the first nonfiction bestseller written by a Black woman. She went on to publish the iconic poetry collection "Just Give Me a Cool Drink of Water 'Fore I Diiie," in 1971, which was nominated for the Pulitzer Prize, as well as 34 other books, 30 of which were bestsellers. In 1972, per Shadow and Act, director Stig Bjorkman filmed and directed Angelou's screenplay "Georgia, Georgia," making her the first Black female screenwriter to write a feature film.
Maya Angelou continues to make history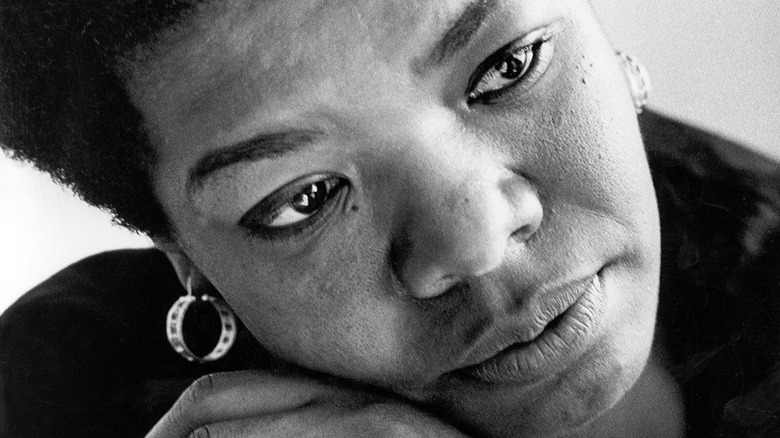 Michael Ochs Archives/Getty Images
In 1993, Maya Angelou read her poem "On The Pulse Of Morning" at Bill Clinton's presidential inauguration, which The New York Times described in her 2014 obituary as probably her "widest exposure." It was the first time since 1961 that a poet had read at a presidential inauguration. In 2011, President Barack Obama awarded her the Presidential Medal of Freedom, the United States' highest civilian honor.
In May of 2021, The New York Times reported that Angelou and astronaut Sally Ride would be the first women to appear on a series of quarters released by the United States Mint as part of the American Women Quarters Program. California Democratic Representative Barbara Lee, who introduced the legislation directing the Treasury Department to create the program, released a statement reacting to the announcement. She wrote, "For too long, many of the women who have contributed to our country's history have gone unrecognized, especially women of color. ... Our goal in working on this legislation was to honor phenomenal women like Dr. Maya Angelou and Dr. Sally Ride. I'm glad they are among the first of many to be recognized." 
As reported by "Today," the quarters featuring Maya Angelou began shipping on Monday, January 10, making Angelou the first Black woman to be featured on the United States quarter. Democratic Senator Catherine Cortez Masto of Nevada, who sponsored the legislation in the Senate, said of the new quarter, "This coin will ensure generations of Americans learn about Maya Angelou's books and poetry that spoke to the lived experience of Black women."