The Truth About Keanu Reeves' Friendship With River Phoenix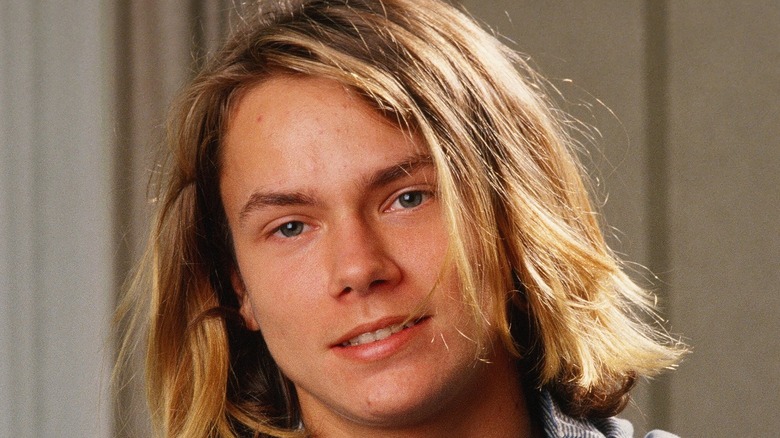 George Rose/Getty Images
Actors Keanu Reeves and River Phoenix both became famous about the same time in the mid-to-late 1980s. Despite there being a six-year age difference, the two of them became friends when they met on the set of the 1989 film "Parenthood," per Esquire, where both Phoenix's girlfriend, Martha Plimpton, and his younger brother, Joaquin (then Leaf Phoenix), had a role. By then, Reeves was popular due to his playing the goofy Ted in "Bill & Ted's Excellent Adventure." Audiences saw Phoenix in 1986's "Stand By Me," among other films, and he had most recently played the young Indiana Jones in "Indiana Jones and the Last Crusade" per IMDb.
Reeves and Phoenix went on to co-star in "My Private Idaho," released in 1991, which is where their friendship really cemented — they even rode motorcycles together to go to a concert in Key West. Life looked good for the two friends. Both were on their way to becoming Hollywood superstars. 
Then it all came to a sudden end on October 31, 1993, per History. Phoenix was outside the Hollywood club, The Viper Room when he overdosed on drugs and died at just 23. The memory of Phoenix still lingers with "The Matrix" actor to this day. In 2019 Reeves told the Irish Times of Phoenix, he was "definitely [one of] my closest friends from that era ...." 
Keanu Reeves went out of his way to get River Phoenix to be in My Private Idaho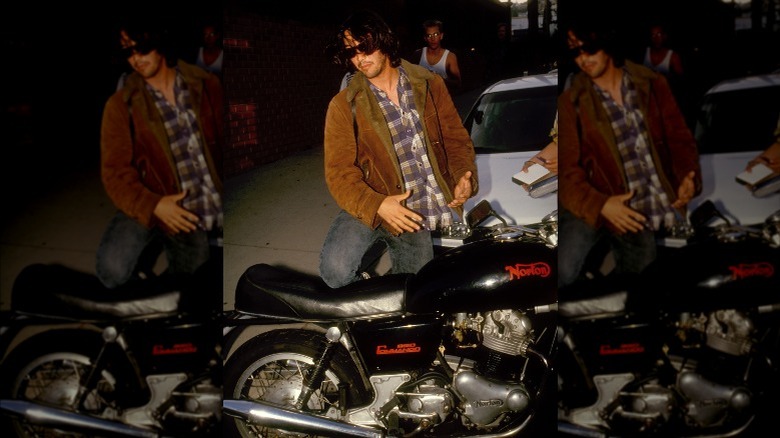 Bart Sherkow/Shutterstock
The movie "My Private Idaho" ran into problems at the very start, according to Paper Mag. Keanu Reeves was on board pretty much immediately, but River Phoenix's agent refused to let her client see the screenplay, not liking that it was about street hustlers. So Gus Van Sant, the director, suggested to Reeves that he take a more ... straightforward route to Phoenix. He knew that Reeves was friendly with Phoenix and thought that the older actor might have a chance to convince him to come aboard. 
So Reeves did what any actor would do — he hopped on a motorcycle — a 1974 Norton Commando — in his home city of Toronto and rode 1,300 miles to Florida where Phoenix's family had a ranch. Once he got there, he showed the Phoenix the script. Only after Reeves promised that he would also do the movie did Phoenix agree to co-star. He probably appreciated the lengths that the "Bill and Ted" star had gone to in order to show him the script. The two went on to make the movie and become close friends. The same motorcycle also made an appearance in the film. Unfortunately, they would only have a few years until Phoenix's untimely death. 
Keanu Reeves still holds River Phoenix close to his heart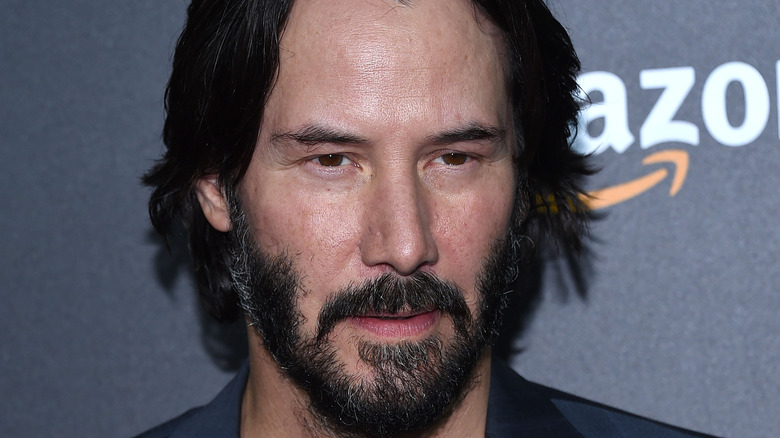 DFree/Shutterstock
The death of a family member hits hard but the loss of a friend cuts just as deep. There are times when certain events or conversations might play themselves out in the other person's head. Conversations that were had when the future seemed like an endless road that had no particular end in sight. Then, in those silent times in the aftermath, when there is no way to be able to call, email, text, or talk, all you can do is remember those previous times. Those memories can be like a warm blanket on those nights that the loss can feel overwhelming. 
Reeves, as he shared in that Esquire piece, still thinks of Phoenix as still being around in the present. "I hate speaking about him in the past," he said in 2021. "So I almost always gotta keep it present. He was a really special person, so original, unique, smart, talented, fiercely creative. Thoughtful. Brave. And funny. And dark. And light. It was great to have known him. To—yeah. Inspirational. Miss him."
2023 will mark the 30th anniversary of River Phoenix's death. All these decades later, Keanu Reeves still fondly remembers his friend and is loathe to let him go. It's something that shows how human he is, even in a business that is often quick to forget about those that were lost.