What Happened To The Brady Bunch House?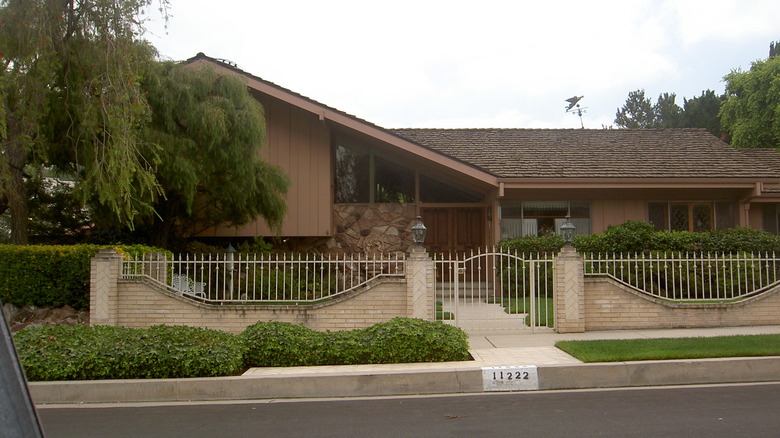 Jason Duplissea/Shutterstock
Over the years, some of the locations used in movies and TV shows have become iconic in their own rights. For example, multiple locations within a few hours' drive of LA have substituted for alien landscapes, including Artoo's Arroyo (per SF Gate) and the Vasquez Rocks (per Travel In USA), which appeared in "Star Wars Episode IV: A New Hope," and "Star Trek: The Original Series" respectively. Both are popular with visitors to this day.
In the case of the sitcom "The Brady Bunch," which ran from 1969 to 1974, the house the family supposedly lived in was an iconic part of the show, even if it was all fiction. As The Los Angeles Daily News notes, the Studio City house was and is a real home in which people lived, both at the time and after the show, although the inside bore no similarities to the sound stages on which the show was filmed. 
Once the show wrapped, people continued living in the house, even as it became something of an unintended tourist attraction, and even after exterior renovations made it borderline unrecognizable -– much to the annoyance of the neighbors. These days, thanks to the efforts of a home-renovation cable network, the house has been renovated, inside and out, to more closely resemble what viewers of the show remember.
'The Brady Bunch' house is all very Brady Bunch now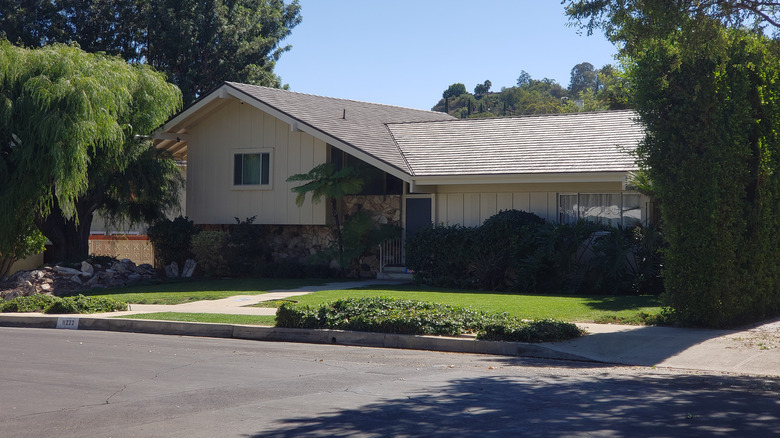 MechaRiley/Shutterstock
In 2018, the property at 11222 Dilling Street in Studio City, California went up for sale, and cable network HGTV came calling. As the network notes on its website, "A Very Brady Renovation" showcased the efforts of the network's team to renovate the house, inside and out, to make it look like what viewers remember from the show. Joining them were the original six actors who played the Brady kids. The show aired in 2019.
That was two years ago, and unlike a lot of TV show "props," it's still a single-family home on a residential street in an LA suburb. However, what has become of the house, and what will become of it, remains unclear. The last time anything was written about it was in 2019, and at the time the house's future was uncertain. As House Beautiful notes, overnight stays in the home were not on the table at the time. Further, though tours would make sense from a commercial and nostalgic standpoint, parking and traffic issues were likely to throw cold water on any attempt at turning the house into a tourist attraction.