The Truth Behind Nancy Sinatra's These Boots Are Made For Walkin'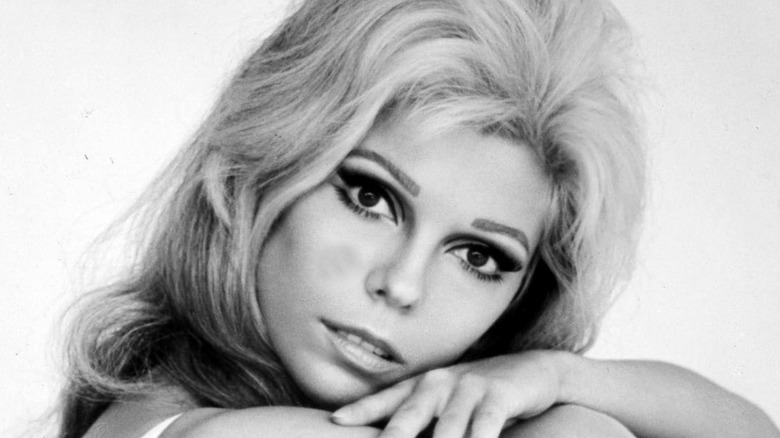 Avalon/Getty Images
Some songs in the archives of contemporary music are prolific in their recognizability. Any time Nancy Sinatra's 1966 hit "These Boots Are Made For Walkin'" comes on in any given setting, people tend to start stomping along in unison with the distinctive, risqué intro. The opening lick seems to strut into the room with an unapologetic, decadent prowess that leaves a permanent mark in its wake. In this case, that mark is in the shape of a boot.
The song was originally brought to the young singer by songwriter Lee Hazelwood and arranger Billy Strange. She fell in love with it off the bat and committed to recording it through her own prism immediately. Initially, it was designed to be delivered from a male point of view, but Sinatra felt that a shifting the song's rhetoric toward a woman's perspective would offer it something a little more endearing. In this case, she was right (via Open Culture).
A soleful twist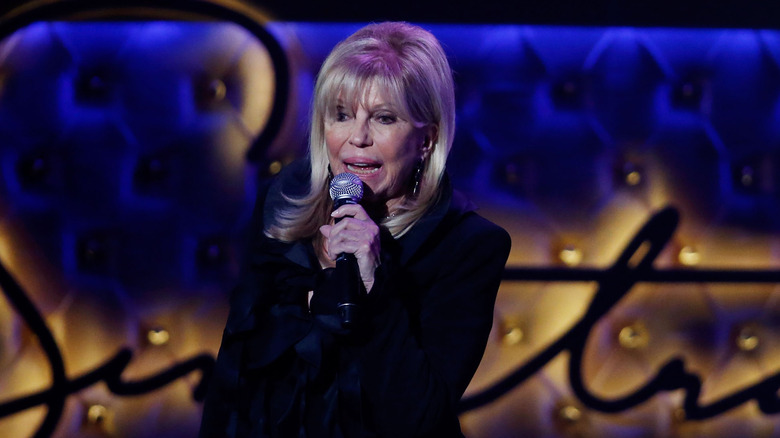 Isaac Brekken/Getty Images
Fresh out of a five year marriage with teen heartthrob Tommy Sands, Sinatra felt that "These Boots Are Made For Walkin'" would come off a little less "harsh and abusive" if the tone of it was shifted to something along the lines of a "14-year-old little girl in love with a 40-old-man," according to Open Culture. In modern context, that may seem somewhat controversial, but her compatriots agreed with her "Lolita"-esque creative notions and made it work for the sake of the song (per Rebeat).
Audaciously casting innocence and propriety to the wayside, the song was an instant hit and dominated the Billboard Hot 100 Singles Chart for two weeks, eventually going No. 1 (via The Current). True to form, boot sales went through the roof in both the U.S. and Great Britain (per Open Culture), and nearly 60 years later, "These Boots Are Made For Walkin'" is still kicking.