The Heart-Wrenching Death Of Olympic Medalist Deon Lendore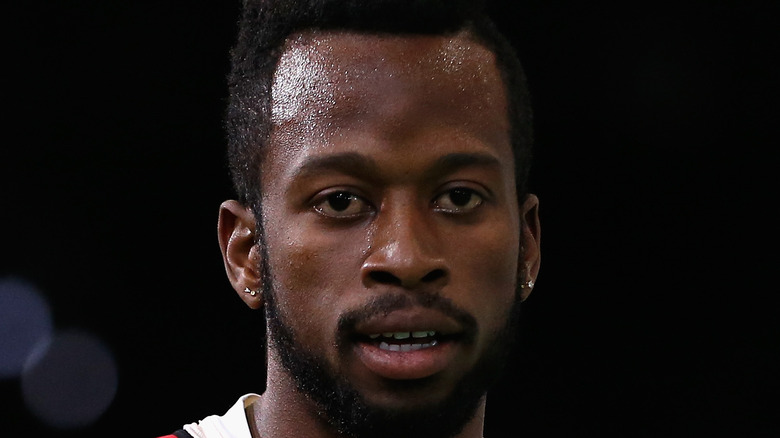 Christian Petersen/Getty Images
Three-time Olympian Deon Lendore has died at the age of 29 (via TMZ). The Trinidadian sprinter began competing when he was only 16 years old (per Texas A&M ). Lendore would go on to attend Texas A & M due to their "wonderful track program" and ultimately, won several awards and medals throughout his brief life. In 2011, he received a silver medal at the Pan American Junior Championship, according to The U.S. Sun. 
CNN reports that he would later receive a bronze medal in the 2012 London Olympics and a silver for the 2015 World Championships in Beijing.This past summer, Lendore competed in the Tokyo Olympics, where his relay team had finished in eighth place. Per Yahoo, he was currently a volunteer coach at his old school, Texas A&M. It's a position he held for two seasons, as he was also training and under contract with PUMA. On January 10, 2022, Lendore left practice for the last time.
Deon Lendore was involved in a three-car crash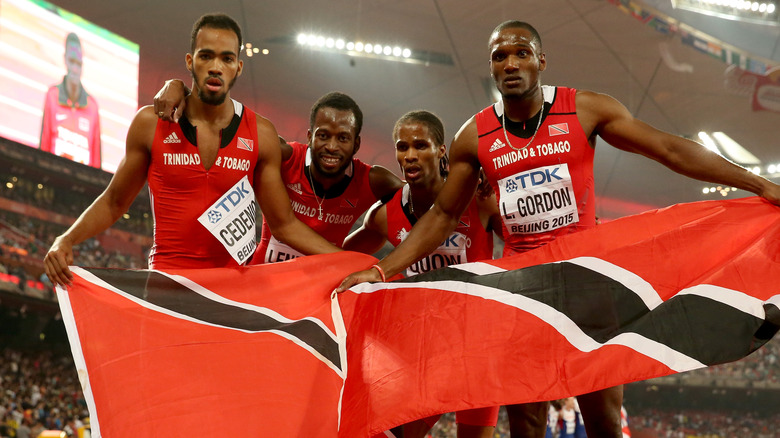 Andy Lyons/Getty Images
According to TMZ, Lendore was driving in Milam County, Texas when his car, a Volkswagen Jetta, crossed the centerline and "sideswiped" another car that was traveling from the opposite direction. His car continued to drift over the center line until it hit an SUV "head on." Although the person who had been sideswiped was fine, Lendore was pronounced dead on the scene (via Yahoo). The 65-year-old driver of the SUV received "incapacitating injuries" and was taken to the hospital.
Shortly after news of Lendore's death came to light, his coach at Texas A&M, Pat Henry, said he could not "express the loss" (per NBC News). Similar sentiments poured in. CNN reports that the Trinidad and Tobago Olympic Committee called his death a "devastating and untimely loss." Moreover, PUMA stated that they were "honored (Lendore) had chosen us to be by his side for his successful track & field career." Per the Texas Department of Public Safety (via CNN), the crash that killed Lendore is still being investigated and is "active and open."