What Happened To Convicted Kidnapper Michael J. Devlin?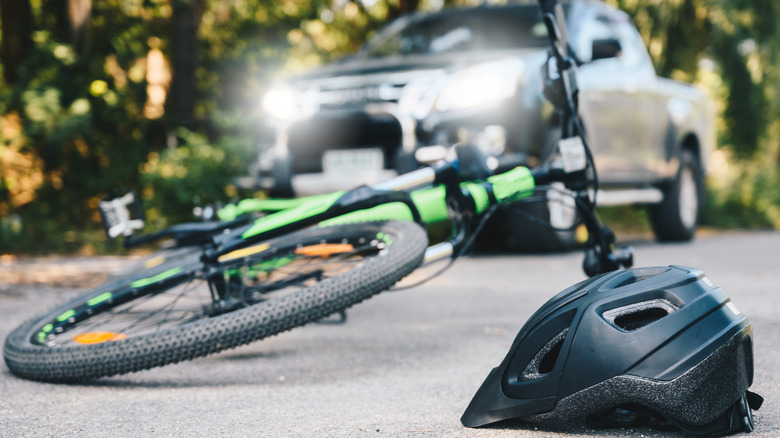 Boyloso/Shutterstock
On the day that 13-year-old Ben Ownby went missing from Beaufort, Missouri, in 2007, a young witness remembered seeing a beat-up 1991 Nissan pickup truck in the area of the crime. He reported it to the FBI and local law enforcement officials, and as a result, not one but two kidnapped young boys were miraculously rescued: Ownby, missing for only a few days, and Shawn Hornbeck, taken from Richwoods, Missouri, nearly five years earlier when he was only 11, as Crime Museum reports.
A few days after Ownby went missing, two Kirkwood, Missouri, police officers were on an unrelated call at a nearby apartment building when they noticed a truck matching the description provided by the witness. They decided to investigate. According to The Southern, police kept watch on the apartment building where the pickup was spotted. Soon, Michael J. Devlin appeared, taking out the trash. As the manager of a local pizza restaurant, Devlin was familiar to the officers. The pickup was his, but when the police asked to search his apartment, Devlin refused, appearing nervous and uncertain. Undeterred, authorities followed up at Devlin's place of business the very next day.
The confession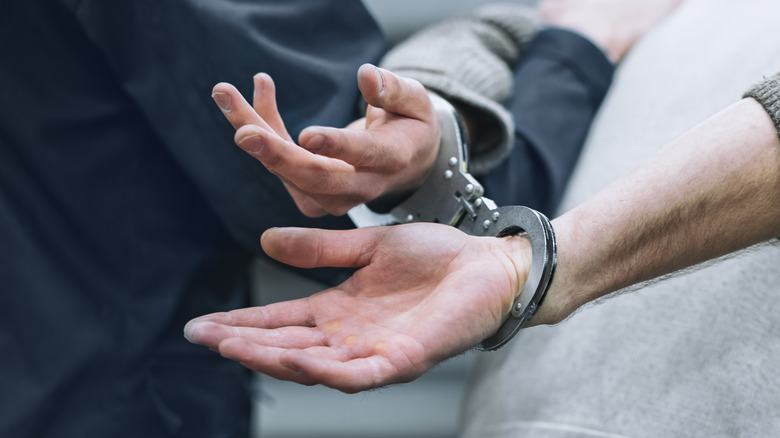 Vadim Kulikov/Shutterstock
Once officers arrived at the place of business where Michael Devlin worked, he was ready to confess, according to Crime Museum. Not only was he responsible for the recent abduction of Ben Ownby, he had also taken Shawn Hornbeck, who he referred to as his godson. Hornbeck was still alive. Over the years, Devlin was able to cover his crime, at times calling Hornbeck his son or a friend of the family, as The Southern reports.
Devlin tried to kill Hornbeck shortly after the abduction in 2002, but relented when the boy pleaded for his life. He was tied up for a month. Over the years, Devlin experienced sexual abuse at the hands of Devlin, for which Devlin was also later convicted. Chillingly, Devlin made some attempt to let the young man lead a normal social life, to the extent that was possible under the circumstances. Via The Southern, Devlin went hunting for a new victim because Hornbeck had grown too old. When Devlin had Ownby in captivity, the young man remembered Devlin saying, "You were just at the wrong place at the wrong time," according to Crime Museum.
If you or anyone you know has been a victim of sexual assault, help is available. Visit the Rape, Abuse & Incest National Network website or contact RAINN's National Helpline at 1-800-656-HOPE (4673).
The sentencing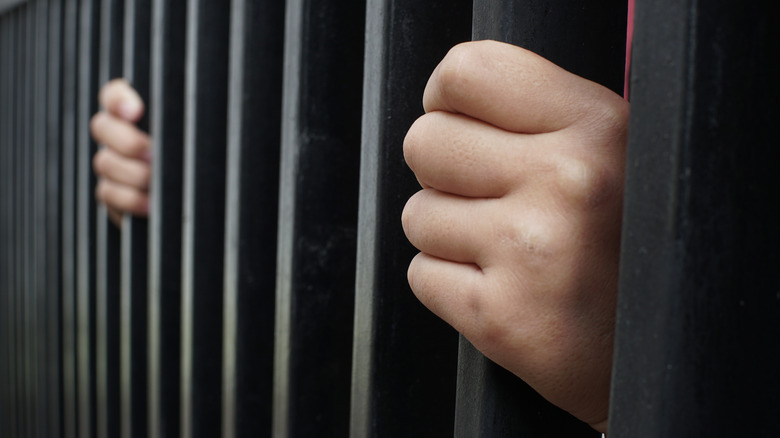 Andreas William/Shutterstock
Following his trial and conviction, Michael J. Devlin will be imprisoned for the remainder of his life for kidnapping and sexual assault, among other charges, as St. Louis CBS News affiliate KMOV reports. More than a dozen years after Devlin's conviction, and due to the immense press attention given to the rescue of Ownby and Hornbeck, a Canadian man now believes Devlin could be responsible for his own attempted abduction in 1998, and hopes to press charges.
Devlin's life has also been threatened while serving out his punishment for kidnapping, use of a deadly weapon, and the production of child pornography. In total, his sentence consists of 74 life sentences and 170 years for federal charges, via KMOV. As was reported by The St. Louis Post-Dispatch, in 2011, a fellow inmate stabbed Devlin with two handmade ice picks fashioned from pieces taken from a manual typewriter. The perpetrator of the assault claimed Devlin's crimes were his motivation. Michael J. Devlin recovered from his injuries. Now grown, both Shawn Hornbeck and Ben Ownby remain in the St. Louis area, according to Fox 2 Now.