The Heart-Wrenching Death Of Ronnie Spector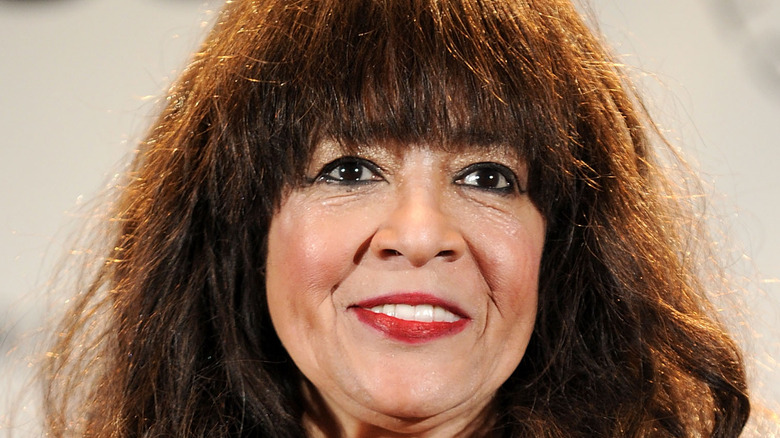 Stephen Lovekin/Getty Images
On January 13, 2022, the world said goodbye to legendary music icon Ronnie Spector. She was 78. Spector's family released a statement on the Ronnie Spector website, saying, "Our beloved earth angel, Ronnie, peacefully left this world today after a brief battle with cancer. She was with family and in the arms of her husband, Jonathan. Ronnie lived her life with a twinkle in her eye, a spunky attitude, a wicked sense of humor and a smile on her face," continuing, "In lieu of flowers, Ronnie requested that donations be made to your local women's shelter or to the American Indian College Fund. A celebration of Ronnie's life and music will be announced in the future."
As Rolling Stone outlines, Spector exploded onto the public scene in the mid-'60s as lead singer of the all-girl group the Ronettes. Hits like "Be My Baby" (1963), called "the greatest record ever produced" by production maestro Brian Wilson, "Walking in the Rain," "Baby I Love You," "(The Best Part of) Breakin' Up," and more, not only established the bedrock of the modern girl group sound and image, but solidified Spector's musical legacy.
Brian Wilson stated, "I loved her voice so much, and she was a very special person and a dear friend. This just breaks my heart. Ronnie's music and spirit will live forever," while singer Darlene Love said, "She will have her own place in history because there was nobody like her."
A legendary icon of musical history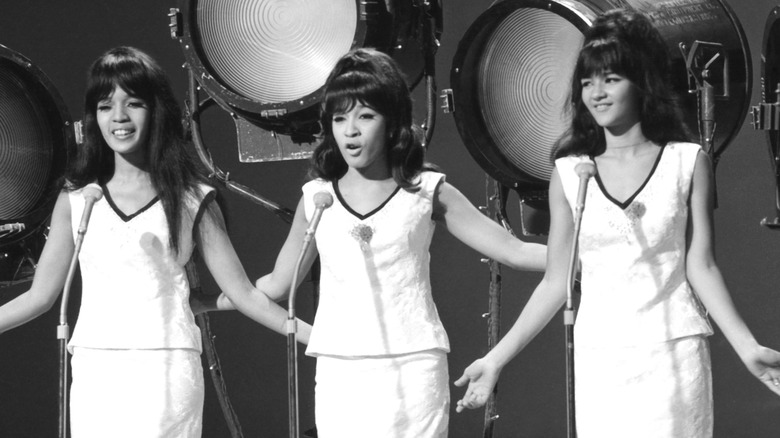 Donaldson Collection/Getty Images
Ronnie Spector was born Veronica Yvette Bennett in 1943 in Spanish Harlem. Per The Famous People, Spector was raised by her mother and steeped in a musical environment from a young age. Spector recruited her sister Estelle Bennett and cousin Nedra Tally Ross to form the Darling Sisters, who later changed their name to the history-making Ronettes.
The Ronettes were a smash hit locally, and performed regularly at the Peppermint Lounge, as well the Apollo. There, as the Ronnie Spector website says, they caught the attention of DJ "Murray the K," who hired them as dancers at the Brooklyn Fox Theater. They signed with Colpix Records in 1961 when they were still teenagers. 
Spector not only worked with the Ronettes, but on solo projects with musical titans such as Jimi Hendrix, George Harrison, Bruce Springsteen, Eddie Money (the main hook from "Be My Baby" was written into "Take Me Home Tonight"), and more. Billy Joel wrote "Say Goodbye to Hollywood" (1976) in honor of Spector, who had gotten embroiled in an abusive relationship and marriage (1968-1972, per Rolling Stone) with music producer Phil Spector. In 2007, the Ronettes were inducted into the Rock and Roll Hall of Fame.  
As her website says, "Ronnie Spector is ... the embodiment of the heart, soul, and passion of female rock and roll in the 1960s. And to this day, no one has ever surpassed Ronnie's powerful trademark vocals, her gutsy attitude, or her innocent but knowing sexuality."