The Surprising Artist Johnny Cash Wanted On His Desert Island Playlist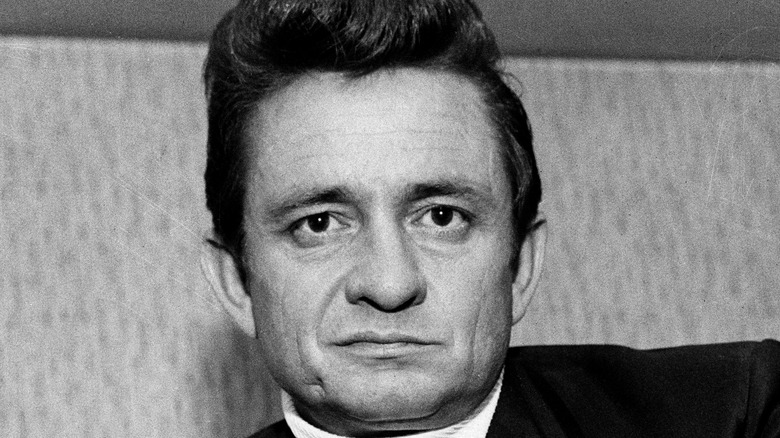 George Wilkes Archive/Getty Images
If you were marooned on a desert island, yet had access to music, which album would you choose to have with you? In a world saturated with a seemingly infinite selection of musical genres and artists, this question requires serious thought. After all, if you're going to be playing the album on repeat while fighting for survival, it has to be one that won't swiftly drive you insane.
The music of classic country singer-songwriter Johnny Cash is surely on many hypothetical desert-island music shortlists. But which artists would Cash himself take with him to that lonely island? 
According to Roadie Music, Johnny Cash addressed that very topic in his 1997 book, "Cash: The Autobiography, writing," posing the question to himself about which music he would take to a desert island. Here's a list of the artists whose music Johnny Cash would want with him if he were alone in the middle of the ocean.
Johnny Cash would bring "something by Beethoven" to a desert island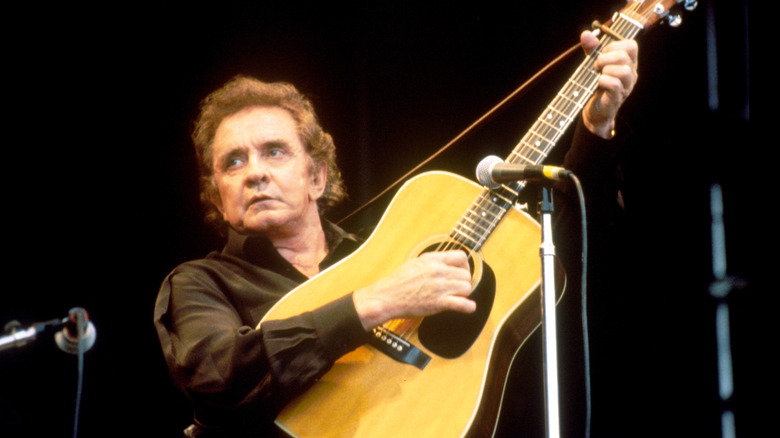 Michael Putland/Getty Images
Most of Johnny Cash's favorite music was unsurprising. As a country artist with his roots in gospel, Cash naturally chose two gospel albums to take with him to a desert island: a greatest hits album by gospel singer Jimmie Davis, and a gospel album by Sister Rosetta Tharpe, as he listed in "Cash: The Autobiography" (via Roadie Music). He also mentioned country and western artist Merle Travis' 1957 album "Back Home." Travis was one of several artists Cash name-checked that he had worked with or knew personally. He also listed his daughter Roseanne Cash's 1993 album "The Wheel," collaborator Emmylou Harris' 1980 album "Roses in the Snow," and collaborator Bob Dylan's 1963 album "The Freewheelin' Bob Dylan."
Not all of Cash's choices were quite so obvious. The singer-songwriter also listed "You Are There," a spoken-word recording by broadcast journalist and war correspondent Edward R. Murrow. His final music choice was none other than classical composer Ludwig van Beethoven. Cash didn't specify which piece he'd choose; he simply wrote that he'd choose "something by Beethoven."
Perhaps Cash's connection to the composer was rooted in their shared romanticism. In a 2015 poll, both Cash and Beethoven were voted into the top 10 among writers of the most romantic love letters of all time, as noted by Rolling Stone.