The Truth About Johnny Cash's Daughter Rosanne Cash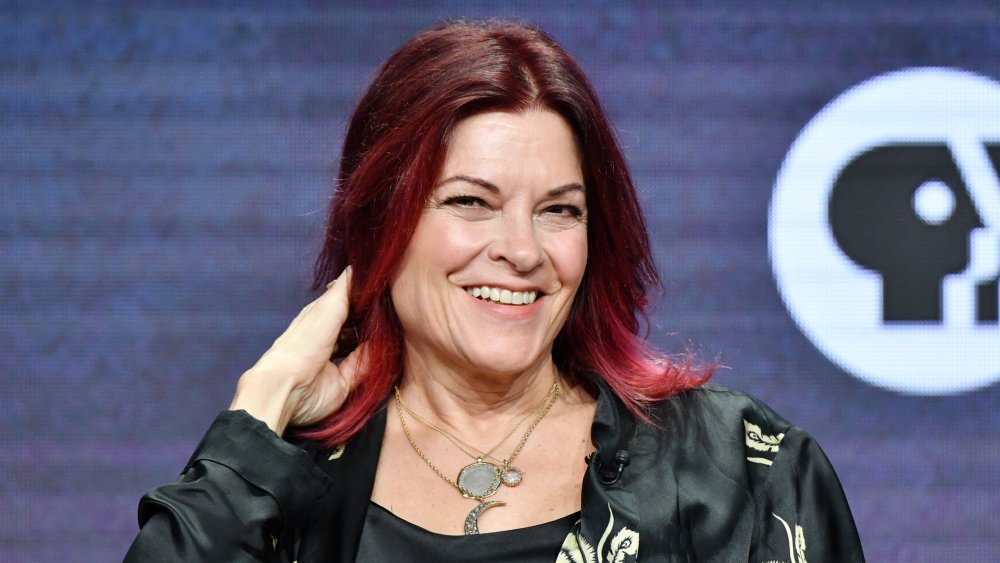 Amy Sussman/Getty Images
Part of the job of growing up is figuring out how to live life — what to be, what to do, how to do it. Talking with their parents, lots of kids fall on the phrase, "I'm going to follow in your footsteps." Sometimes the parent will be flattered, or honored. Other times they'll respond, "Oh, please don't," for reasons perhaps best known to themselves. So if one of, say, Johnny Cash's kids (the oldest) from his first marriage (to Vivian Liberto) decided to go into the music business, it probably wouldn't be a surprise.
And it isn't, since one of those children is Rosanne Cash. She hit the ground running, graduating from high school and joining her father's tour entourage as a wardrobe assistant and background singer, says Biography. She wrote songs — her father included one of her tunes on a 1976 album — and also recorded, dropping her first solo album in 1978, though it was never released in the United States. Her first album for Columbia was titled Right or Wrong, released in 1980 and produced three Top-25 singles. In her first musical incarnation, The New York Times Magazine described her as "having a perpetually broken heart," particularly with tunes like the title track from her second album, "Seven Year Ache." In the years since, Cash has become increasingly identified with the Americana genre.
Her music career dates back to her teens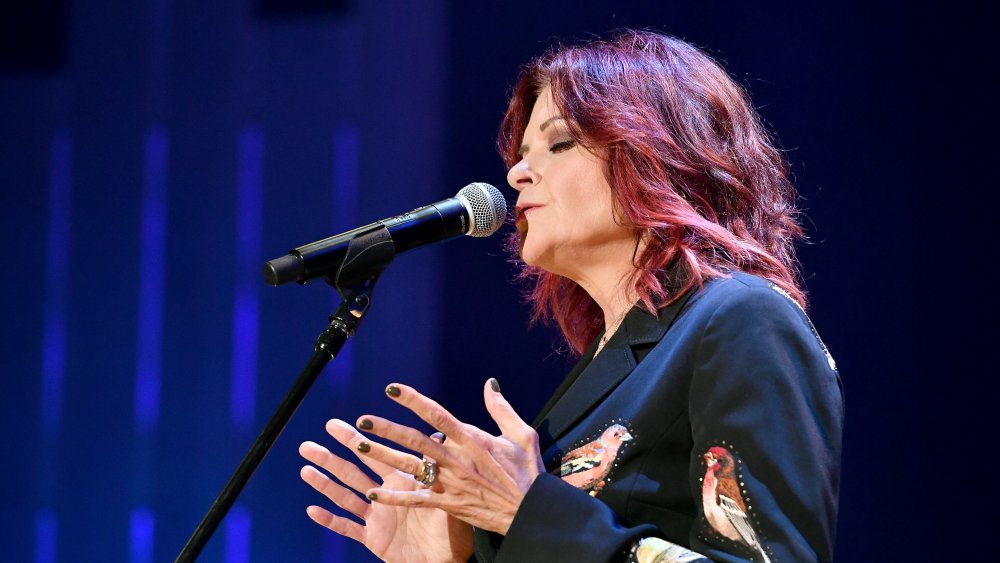 Erika Goldring/Getty Images
A significant brain disorder struck in 2007 — Chiari malformation Type 1. She had to undergo surgery; it took two years to recover, she told The Times in 2014. "I'm lucky," she said. "I had something they could fix." Cash has also had to work through two different bouts with vocal polyps that robbed her (albeit temporarily) of her voice.
As for that voice: Cash has taken prominent stands on various issues over the years, including more than 20 years advocating for gun control. "I just saw it as an extension of mothering," she told NPR in 2018. "If there was a lock on an aspirin bottle, then we should protect kids from guns." The shootings at Columbine gave more impetus. She's encouraged other country artists to speak out, with mixed results. "There's a lot of fear," she said. "There's fear of alienating your fan base."
Besides 14 studio albums, she writes essays, and is a guest lecturer at several institutions of higher learning. In 2010 she published her autobiography, Composed. She was born in 1955, and so, "I grew up in the women's movement and the civil rights movement, and I thought there was so much hope that everybody was gonna end up on a level playing field," she said in the NPR interview. "I thought progress went in one direction. Turns out it does not go in one direction, and it requires a lot more dedication than I realized — than most of us realized."