How Arthur Lopez Jr. Eluded Authorities For A Decade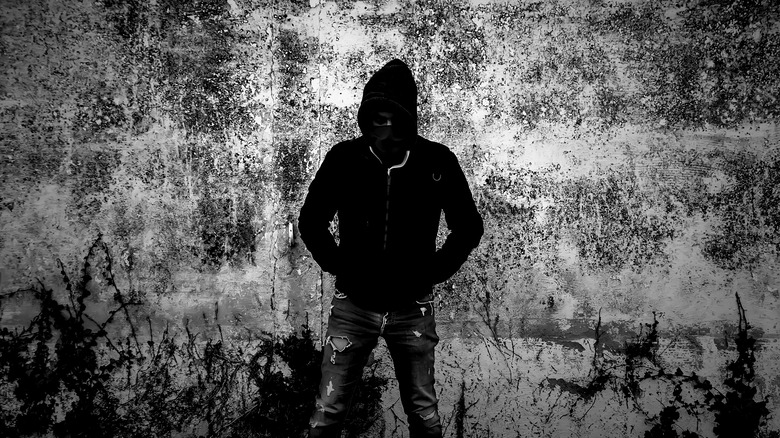 Celiafoto/Shutterstock
On January 25, 1999, Carlos Hernandez was surrounded by several men and shot to death while sitting in his car outside his workplace in Milwaukee, Wisconsin. Fewer than seven months later, Maximillano Castillo and his girlfriend, Vanessa Rivas, had just returned home from the grocery store when they, along with a juvenile family member, were killed in a drive-by shooting. As reported by Unsolved Mysteries, authorities soon determined Hernandez and Castillo both had ties to a Milwaukee street gang called the Latin Kings and were likely killed by a member of a rival gang.
In the months before his death, Hernandez had left the Latin Kings. However, he worked for a city organization that sought to peacefully mediate conflicts between rival gangs. In the days prior to his murder, Hernandez was in negotiations with the Latin Kings and the Lopez family, who were in the midst of a territorial dispute. At the time of his death, Castillo was an active member of the Latin Kings.
Authorities eventually identified the primary suspect in the murders as Arthur Lopez Jr., who Unsolved Mysteries reports was the Lopez family's principal enforcer and hitman. Although they did not have enough evidence to arrest him for murder, officers caught Lopez driving without a license and placed him under arrest for that offense instead. 
Within hours, his father, Arturo Lopez, came to the station and began threatening the authorities. Although Arthur was eventually released, his father was arrested for threatening the officers.
Arthur Lopez Jr., was on the run for more than a decade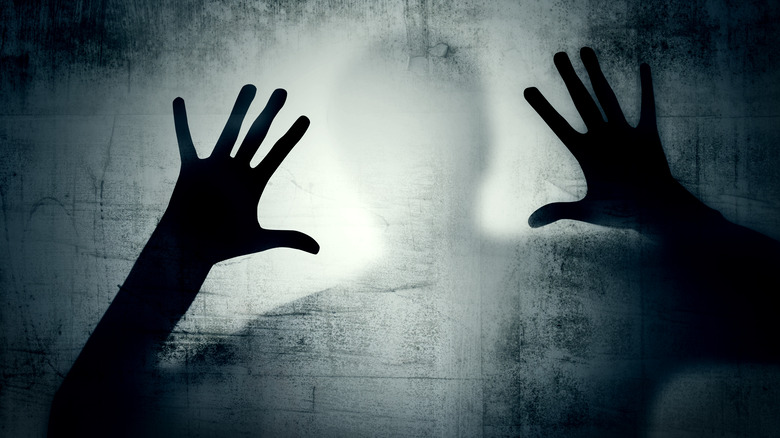 lassedesignen/Shutterstock
Arturo Lopez was ultimately convicted and sentenced to 18 months in prison. While incarcerated, Unsolved Mysteries reports Arturo made multiple phone calls to his son Arthur and other members of the Lopez family gang. As the calls were recorded, authorities eventually had enough evidence to issue a warrant for the arrest of Arthur Lopez Jr., and several other members of the gang.
By December 1999, authorities had arrested eight members of the Lopez family. They also confiscated cash, drugs, and firearms from the homes of several gang members. However, as reported by Unsolved Mysteries, Arthur Lopez Jr., seemingly vanished without a trace.
Although he was on the run for over a decade, Lopez seemed to enjoy taunting authorities. As reported by Fox News, he left a voicemail for Supervisory Deputy U.S. Marshal Doug Bachert in January 2006 after watching a television program about his crimes. In the voicemail, Lopez said, "You think you can catch me? ... Hey, Doug! I'm on the ready." The call was traced to a public phone in Hartford, Connecticut. However, by the time authorities arrived, the fugitive was long gone.
Fox News reports detectives believed Lopez evaded authorities "with assistance from female relatives." Bachert said his family was likely providing him with financial support as well. More than a decade after he vanished, Mexico's Agencia Federal de Investigacion received an anonymous tip that Arthur Lopez Jr., was living in Monterrey, Mexico.
Arthur Lopez Jr., eventually turned himself in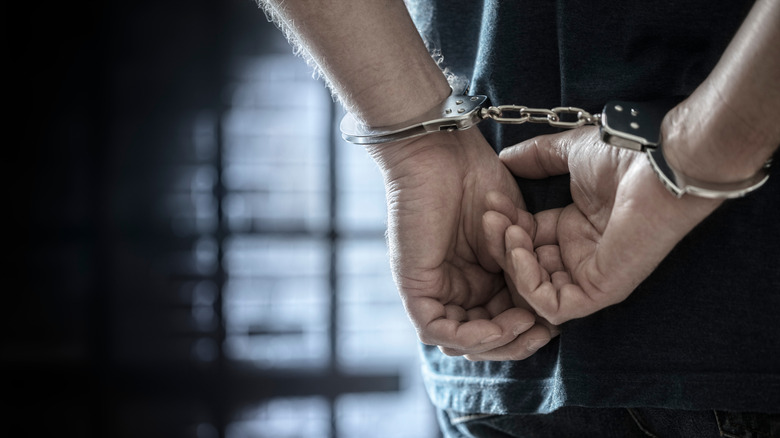 Brian A Jackson/Shutterstock
As reported by Reuters, the Agencia Federal de Investigacion determined Arthur Lopez Jr., was living under the alias Roberto-Gonzalez-Orozco. As authorities began closing in, Lopez made the decision to report to the United States consulate, where he turned himself in as opposed to waiting to be arrested by the AFI. After an extradition hearing in Mexico City, Lopez was brought back to Wisconsin to face a number of federal and state charges related to drug trafficking, homicide, and weapons charges.
The Milwaukee Journal Sentinel reports Lopez ultimately made a plea agreement with prosecutors, in which he admitted being a member of the Lopez family gang. As stated in court records, the gang's territory included more than a dozen houses and apartment buildings in the area of 8th and Madison streets. Authorities said the gang had amassed a fleet of nearly 24 vehicles and an estimated 46 weapons. In the 1990s, they were one of the biggest distributors of cocaine on Milwaukee's southside. Their biggest rivals were the Latin Kings, which they often fought with over territory.
In exchange for information he provided to authorities, the three homicide charges were dismissed and Lopez pleaded guilty to eight drug charges and two weapons charges. He was subsequently sentenced to 40 years in federal prison. Milwaukee Mafia reports he is currently incarcerated at Leavenworth Prison and will not be eligible for parole until 2044.