How Patsy Cline Broke Tradition At The Grand Ole Opry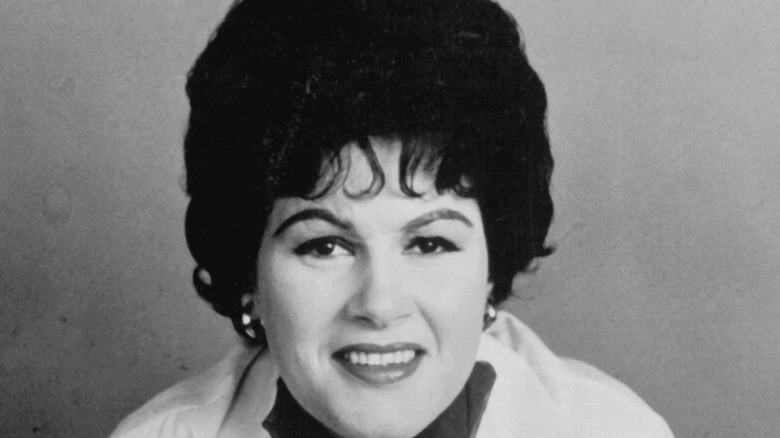 Michael Ochs Archives/Getty Images
Born as Virginia Patterson Hensley, Patsy Cline would go on to become the first solo female artist to be inducted into the Country Music Hall of Fame (via PBS). Before she became a beloved country icon, Cline was a high school dropout that pursued singing on the side. According to Biography, her recording career began in 1954 with little success. A few years later, Cline performed her song "Walkin' After Midnight" on the "Arthur Godfrey's Talent Scouts" show.
She would win the competition and gain the exposure she desperately needed. In addition, "Walkin' After Midnight" would rank on both the country and pop charts (per Country Music Hall of Fame). Much of Cline's success is attributed to her "bridging" the gap between the two genres. Nonetheless, Britannica reports that she still wore "western-style" clothing and preferred singing country ballads. Cline wasn't just a pretty face with a pretty voice, however. She pushed boundaries that would ultimately set the standard for other women in the industry.
Patsy Cline the trailblazer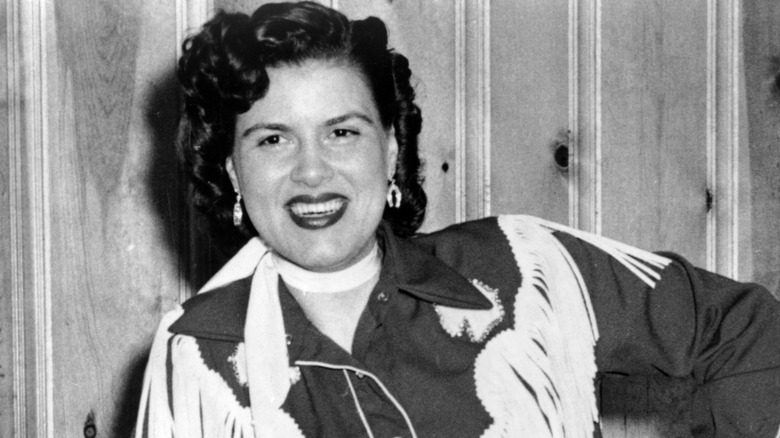 Michael Ochs Archives/Getty Images
According to Outsider, while other women dressed modestly — as was custom for the '50s and '60s — Cline turned heads for performing in pants, heels, and red lipstick. She was also known for saying "no dough, no show." In other words, the money she earned would go to her and no one else. Cline first performed at the legendary Grand Ole Opry in 1955 (via Patsy Cline Discography). In 1960, however, she did something that was unheard of — she asked to become a member of the Opry.
The general rule is that the Opry asked artists to join their "exclusive club," not the other way around. Cline is and remains the only artist to join the Opry "by request." In addition, PBS states that she was the first woman to wear pants while performing at the Opry. Cline's career, though brief, is memorable. Her songs "I Fall to Pieces" and "Crazy" became instant hits and are now considered trademarks of her career (per Biography). All That's Interesting reports that on March 5, 1963, Patsy Cline died in a plane crash in Camden, Tennessee after a performance in Kansas City. She was only 30 years old.