What Happened To The Iconic Golden Girls House?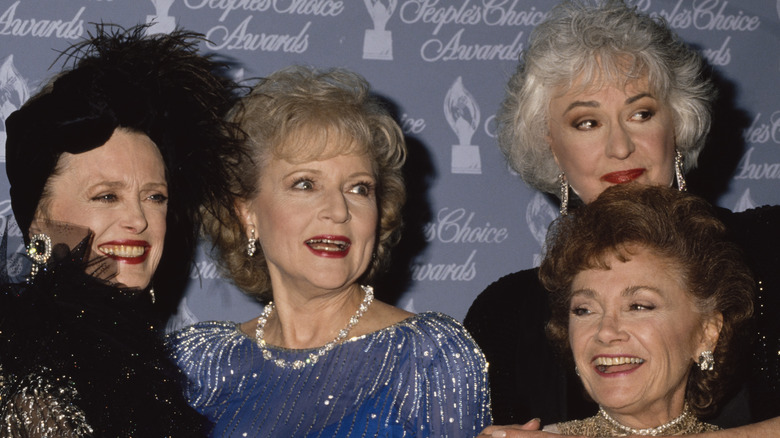 Michael Ochs Archives/Getty Images
There are few houses that graced our TV screens as iconic as the one in which Blanche, Rose, Dorothy, and Sophia all lived in on "The Golden Girls," which ran from 1985-1992, per IMDB. We saw the exterior at the beginning and at various points during an episode. You're picturing it now with the theme music in the background, right? It was something that looked like it had been built in the 1950s and its appearance practically screamed "Florida!" with the trees surrounding it. It turned out to be a bit of Hollywood magic. 
Fans of the show might be shocked to learn that the home that we all see in the exterior shots is not actually in Florida but in California, per House Beautiful. Also, like the Cheers bar in Boston, the interior looks nothing like what we see on TV. It might actually look far more interesting than anything we saw on the small screen. In 2020 it also got a brand new owner, and let's just say it cost a lot more than what Blanche would have paid in Florida. 
The house went for far more than its asking price.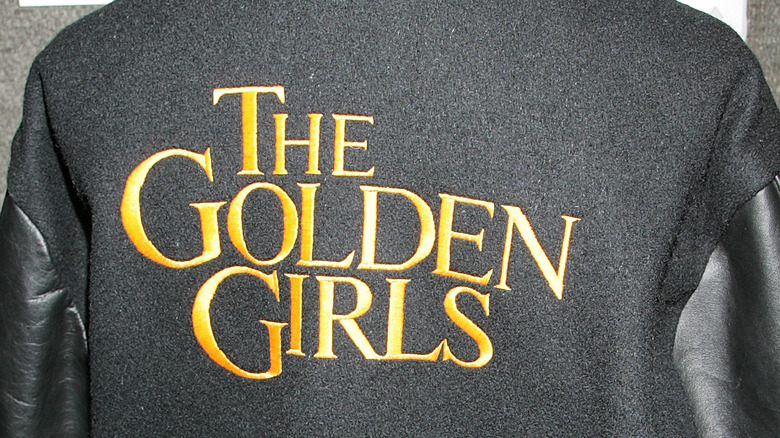 David Livingston/Getty Images
Per House Beautiful, the house sold for more that $4 million. If you look at the pictures, you will be struck by how different it looks from the set. It's not at 6151 Richmond St., either. That's a fake address. There is no immediate path to a lanai from the living room. Also, the place has four showers. Imagine each Golden Girl getting their own shower? There are Japanese sliding door partitions between some rooms. The kitchen looks like something straight out of the 1950s. Sophia would have been right at home making her Italian dishes.
According to the article, the home was not bought by someone well known. The real estate agent even said the buyer didn't realize they were getting a house with such a rich history. "To my knowledge, they never watched the show," he said. If Blanche Devereaux was a real person, she would have probably responded with her trademark quip, "I'm stunned. Just stunned."
Perhaps if there is a Golden Girls reboot, the new occupants will let them use the exterior. They need to watch the show first, though, to appreciate everything that they got.