What Happened To Janet Jackson's Career During Michael's Trial?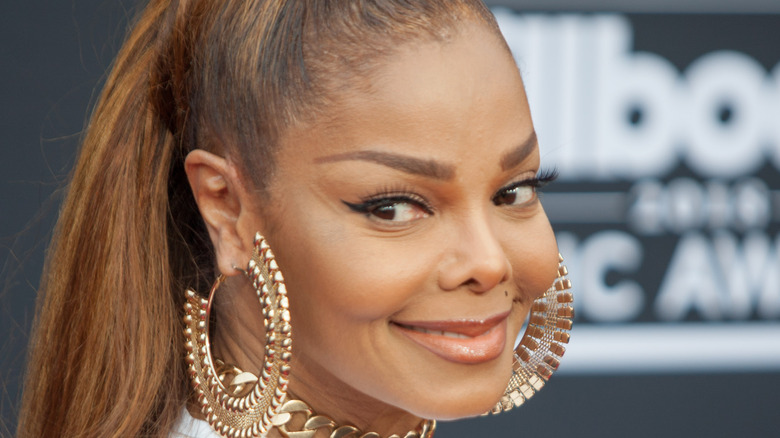 Jamie Lamor Thompson/Shutterstock
In the history of popular culture, sometimes siblings have made names for themselves, particularly in the same artistic medium. For example, Jake and Maggie Gyllenhaal are brother and sister, as Us Magazine reports, and both have emerged as stars in the movie industry. Similarly, the Jonas Brothers are actual brothers, and Solange and Beyoncé Knowles are sisters, and all have made it big in music, as Billboard notes.
Two of the biggest names in music (of all time) are those of Janet and Michael Jackson. The King of Pop, as Michael was called, exploded in popularity after he left The Jackson Five, and at about the same time, his younger sister Janet, made it big as well. Unfortunately, Michael's career suffered an indelible stain in the mid-2000s when he was put on trial for sexual abuse of children. Around the same time, Janet's career was suffering from the effects of her wardrobe malfunction at Super Bowl XXXVIII, as E! News reported. Janet would later say that her brother's trial also took a toll on her career.
'guilty by association'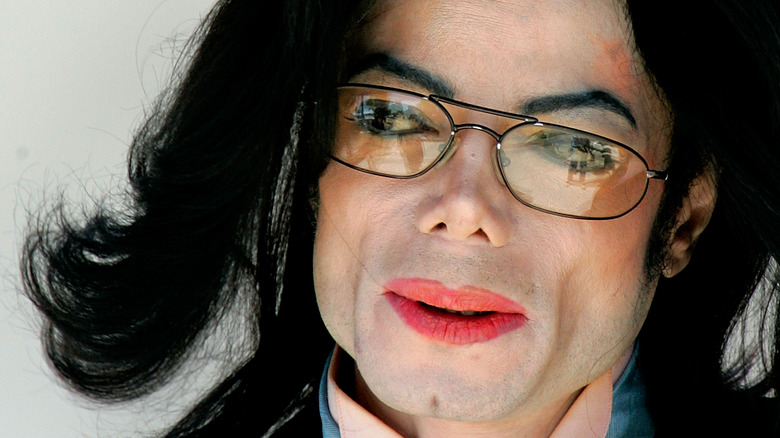 Carlo Allegri/Getty Images
Throughout her career, and particularly during times when her brother was in the news, Janet Jackson has stood by Michael. As TMZ reported in 2019, she continued to routinely perform her brother's songs in concert, despite his tarnished legacy. Similarly, two decades earlier, when Jordy Chandler accused Michael of sexual abuse, Janet called the allegations a "money grab."
The Lifetime network is set to release a two-part documentary miniseries in January 2022 the about Janet. As The New York Post reports, the subject of Michael's crimes and the effect they had on her career are addressed in the series. Specifically, in a clip released as part of a trailer for the documentary (which can be seen here, via YouTube), producers asked her directly if her career took a hit during Michael's trial. And as it turns out, she admitted, albeit tersely, that she suffered from Michael's wrongdoing. "Yeah... guilty by association," she said.
It bears noting that anything else she might have said about this, if indeed she said anything at all, was not included in the trailer, and won't be known until the miniseries airs on January 28.