The Guinness World Record That Was Created For Van Halen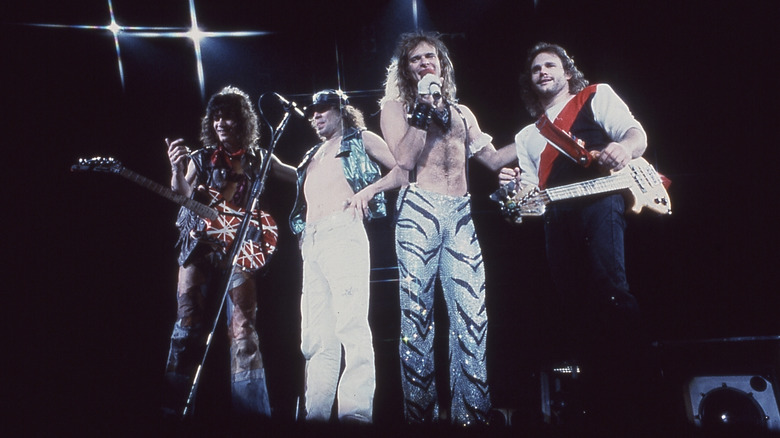 Michael Ochs Archives/Getty Images
Southern California-based Van Halen is known for their wild stage antics and iconic songs, such as "Panama" and "Jump" (via Biography). Originally consisting of Eddie and Alex Van Halen, David Lee Roth, and Michael Anthony, Britannica writes that the band's debut album "Van Halen" sold millions of copies upon its 1978 release. With hit songs like "Jamie's Cryin'" and "Runnin' with the Devil," the album would go gold before going platinum (per All Music). It's fair to say that Van Halen dominated airwaves in the late 1970s and early 1980s.
Per The Mighty Van Halen, the band hit the road every year between 1978 and 1984. With the release of their acclaimed album "Diver Down," Van Halen embarked on another tour that led them to South America in the early months of 1983. However, they saved their last show of the tour for the US Festival in San Bernardino, California. (via The Mighty Van Halen). According to Louder, the Memorial Day weekend festival was the brainchild of Apple co-founder, Steve Wozniak. With other big performers, including David Bowie, he spared no expense when it came to the now legendary event.
Van Halen's big paycheck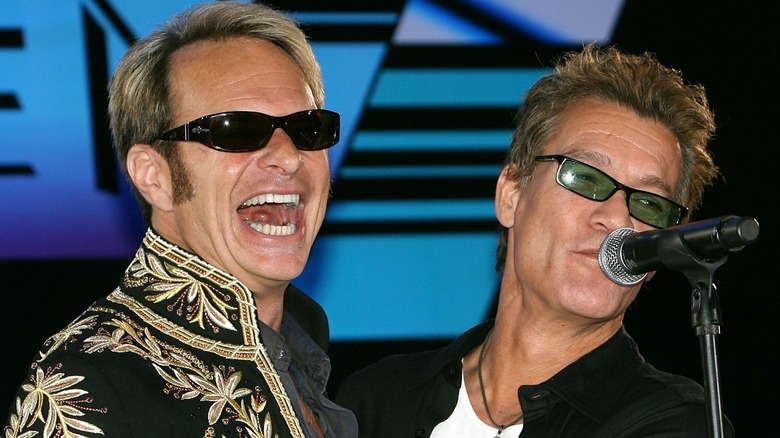 Michael Buckner/Getty Images
Per Sleaze Roxx, the US Festival took place at the Glen Helen Regional Park during the last weekend of May in 1983. Each day had its own theme including "New Wave Day," "Heavy Metal Day," and "Rock Day," Unsurprisingly, Valen Halen was set to headline "Heavy Metal Day" on the 29th. Louder reports that the band was set to be paid a whopping $1 million for their performance. When they learned that David Bowie was going to be paid the same amount, the band pointed out a clause in their contract that stipulated they would be the highest paid act in the festival.
In the end, Wozniak shelled out an extra $500,000, making Van Halen's paycheck $1.5 million. According to the Billboard, this massive salary would make it into the 1984 Guinness Book of World Records as a brand new category: "the highest paid single performance by a band."
Ultimately, Van Halen News Desk writes that the band ended up spending $500,000 on their "two hour performance." Some of the songs in Van Halen's set included "Dance The Night Away" and "Ain't Talkin' 'Bout Love." On the day of their performance, there were reportedly twice as many arrests made than on any other day of the festival.