The Unsolved Mystery Of Green Bicycle Case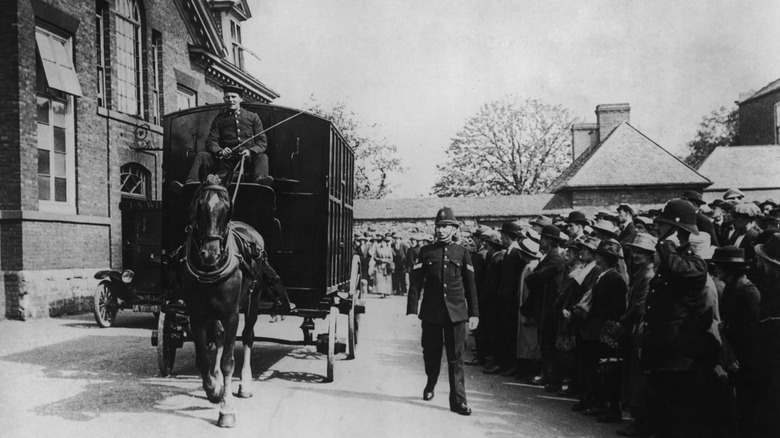 Topical Press Agency/Getty Images
In a true-life story that could have been crafted by Sir Arthur Conan Doyle for Sherlock Holmes, the Green Bicycle Case remains one of England's most famous unsolved crimes. This case, which is also known as the Green Bicycle Mystery and the Green Bicycle Murder, dates back to 1919. A young factory worker, Bella Wright, was last seen riding her bicycle alongside a man on July 5, and her body was discovered that evening on a lane near Little Stretton (via BBC).
At first, Wright's death was thought to be an accident, and her body was moved to a cottage. But a local police officer returned to the site where Wright was found and discovered bloody bird prints, blood on a nearby gate, and a bullet in the road. The officer examined Wright's body, locating a bullet hole under her left eye after cleaning up her face. It quickly became apparent that Wright's death was no accident.
Police search for evidence and a suspect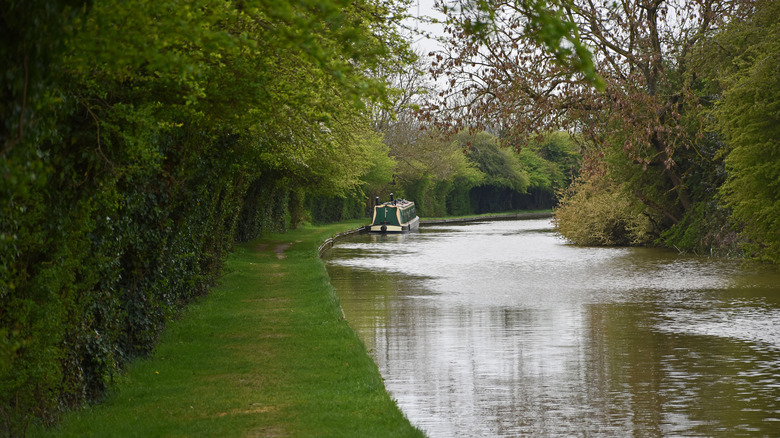 essonneimage.space/Shutterstock
According to the Leicestershire police, authorities soon began the search for the man seen with Wright that fateful day. One of the distinguishing features of this mysterious person was that he was riding a green bicycle. They also retraced Wright's steps, learning that the 21-year-old had gotten a late start to her day after working the night shift at the tire factory the previous evening (via Mirror). She wrote a letter to her soldier boyfriend and went off to mail it. Wright later visited her uncle's house in Gautly, arriving with a man on a green bicycle riding alongside her. Her uncle noticed that the man called Bella by name, and her cousin thought the pair knew each other, but Wright told them he was a stranger. She left her uncle's house at a bit before 9 p.m.
As the investigation advanced, more details surfaced about the man on the green bicycle. He was described as "slightly scruffy," says the BBC. But no one knew who he was until seven months later. A green bicycle was found by a barge in the Soar River, and, although someone tried to remove the bike's serial numbers, the police were able to track down its owner, Ronald Light (via BBC). He denied knowing Wright at first, but witnesses identified him as the man with Wright that day. Light was a math teacher, a 34-year-old former soldier who seemed troubled. A gun holster belonging to Light was soon found in the Grand Union Canal.
Ronald Light tried for murder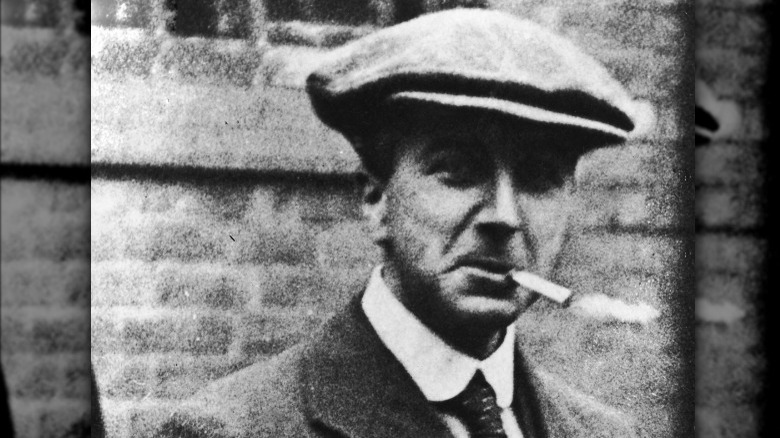 Topical Press Agency/Getty Images
Bullets in Light's holster matched the one that had killed Wright, and he was arrested for the murder. His trial became the media sensation of its time. Light was represented by Edward Marshall Hall, a famous attorney known as "The Great Defender" (via the Leicester Mercury). Light took the stand, openly admitting that he had a revolver from his army days, had been on the green bicycle alongside Wright, and had accompanied her on part of the way home. Despite these revelations, Hall was able to create reasonable doubt over Light's guilt. He questioned the bullet evidence and noted that Light had no motive for killing the young woman (via BBC).
Light received a not guilty verdict, which was delivered on June 11, 1920. No other suspects ever emerged, and the case went cold. Light reinvented himself, moving away and living under a new name. Wright's family believed that he had gotten away with murder. And maybe he did, according to the BBC. After the trial, Light returned to the police station to get some of his things. He reportedly confessed that he had killed Wright to an officer he knew, but he claimed that it was an accident. This alleged confession wasn't discovered until years later when the officer's notes were found in the police archives. And the full truth of what happened on July 5, 1919, may never be known, as Light died in 1975 at the age of 89 (via Mirror).