The Truth About Black Sabbath Star Tony Iommi's Relationship With Lita Ford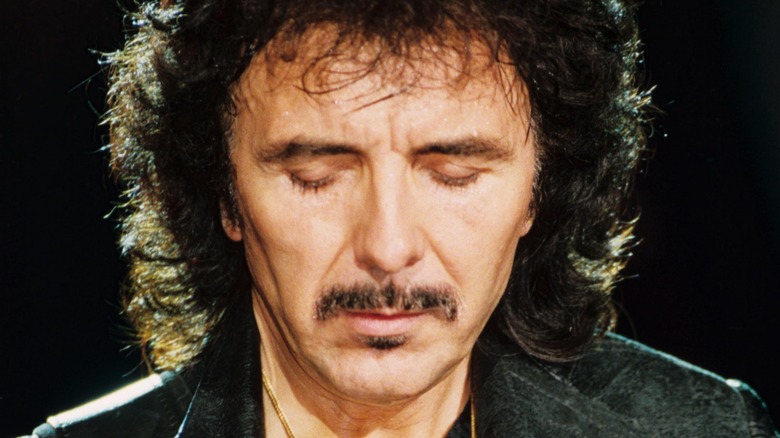 Brian Rasic/Getty Images
No one expect rock stars to behave. In fact, no one wants rock stars to behave. They exist partly to live out the lives we secretly wish we had, the lives that involve riding motorcycles down hotel hallways, or slipping away for trysts with perfect strangers and predatory fish.  But the wild life frequently goes too far, even for adoring fans, and devolves into abuse.
Such, it seems, is the case with Black Sabbath guitarist Tony Iommi — or at least, that's the accusation of his ex-fiancee Lita Ford, former lead guitarist for the Runaways. According to MetalSucks, Ford has accused Iommi of rampant drug abuse and domestic violence while the two were together. The abuse included choking her into unconsciousness, punching her while aboard an airplane, and attacking her with heavy furniture. She also includes some embarrassing details about Iommi's heavy cocaine habit, like the fact that it rendered him impotent.
Rock'n'roll relationships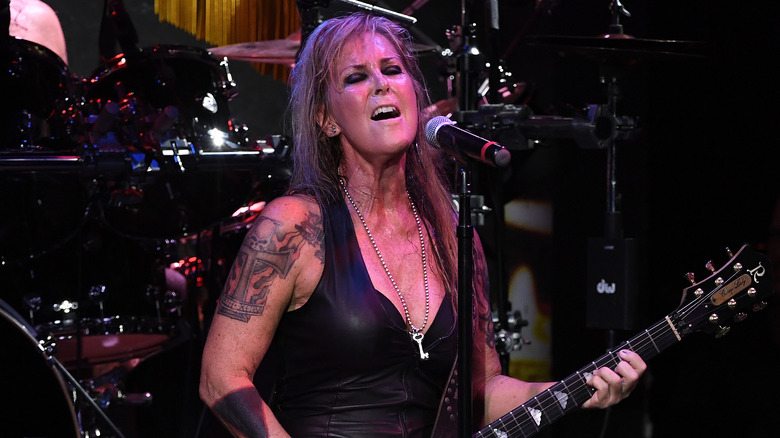 Michael S. Schwartz/Getty Images
Tony Iommi admitted to his crushing cocaine addiction in his memoir, "Iron Man: My Journey Through Heaven and Hell with Black Sabbath," but not to the abuse that Ford described. Ford's book, "Living Like a Runaway: A Memoir," includes many such harrowing passages, from verbal and sexual abuse by the Runaways' manager to being attacked by a jealous ex while in bed with Eddie Van Halen, per the New York Post. (Van Halen managed to wriggle out of a bathroom window and phone for help.)
However, it's not clear how many of Ford's accusations are perfectly credible. Another post on MetalSucks detailed the protracted drama of her custody battles with her children's father, singer Jim Gillette. In 2015 Ford accused Gillette of brainwashing and even sexually abusing their two boys, who lived with him, as well as claiming that Gillette had kidnapped them. The older son wrote publicly that "We told child services ... that our mother was crazy, violent, and we were afraid she would someday kill us in a fit of rage."
Obviously that doesn't mean that Iommi's abuse never happened or was excusable. But the excesses we expect of rock stars come with a steep price, which few of us ever like to imagine.
If you or someone you know is dealing with domestic abuse, you can call the National Domestic Violence Hotline at 1−800−799−7233. You can also find more information, resources, and support at their website.