Who Is The Steve Perry Song Oh Sherrie Really About?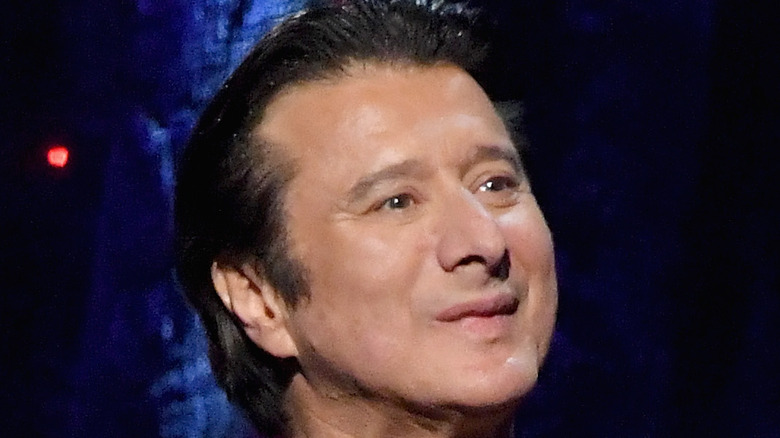 Mike Coppola/Getty Images
Steve Perry became famous for being the frontman for the rock group Journey. While they had success with songs like "Don't Stop Believin'" and "Open Arms," it was their over-the-top video for the song "Separate Ways" that really pushed them to the forefront. His emotional, soaring voice was a draw for fans — it really helped them connect even more with the music. "Don't Stop Believin'" has been an anthem for many, including some sports teams. Perry had been with the band since 1977, per AllMusic. Then the frontman took a break to record his own music. 
People of a certain age may remember this particular Perry song, "Oh Sherrie," which was the first one from his 1984 debut solo album. It starts off with a brief musical introduction, and then he immediately belts out, "Should've been gone!" That sets the tone for the rest of the song, which is about his love for his then girlfriend, Sherrie Swafford, per Song Facts. How the song came about is an interesting story in of itself. 
Oh Sherrie is about a real girlfriend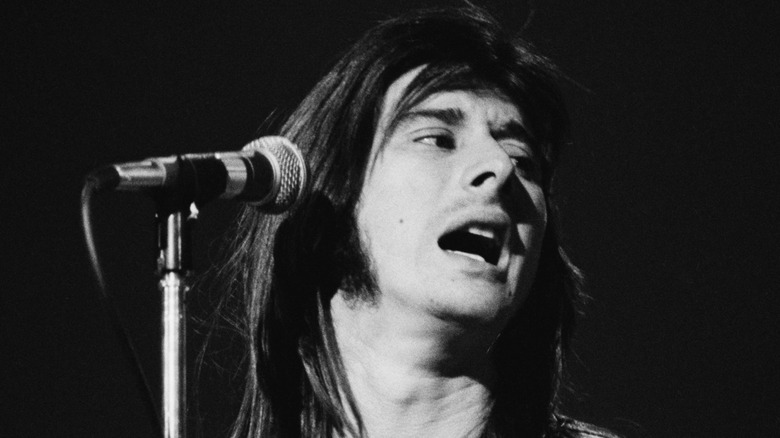 Michael Putland/Getty Images
When it came to recording the album, Steve Perry enlisted a Nashville songwriter named Randy Goodrum to write this song, per Song Facts. Goodrum saw that there was drama in the relationship between Perry and his girlfriend. He was smitten with her at the time and wanted to write something about his appreciation for her sticking with him despite the difficulty of dating an internationally famous rock star, especially during the 1980s, when things could get quite ribald backstage. 
At the end of the music video, a woman comes into the station where Perry is singing. That is actually Swafford, herself. She apparently never married anyone and has been keeping a low profile since the 1980s, living a normal life. 
Per AllMusic, after his solo success, Perry rejoined Journey for a 1987 album, but they disbanded shortly after. They have reunited several times since, but Perry has not toured with them. They were inducted into the Rock & Roll Hall of Fame in 2017. While he did come to the stage with his former band members, he didn't perform with them that night. The reason, via Ultimate Classic Rock, was not due to jealousy or infighting. He felt it was current Journey singer Arnel Pineda's moment.