The Truth About The Time Pink Floyd Was Sued By Students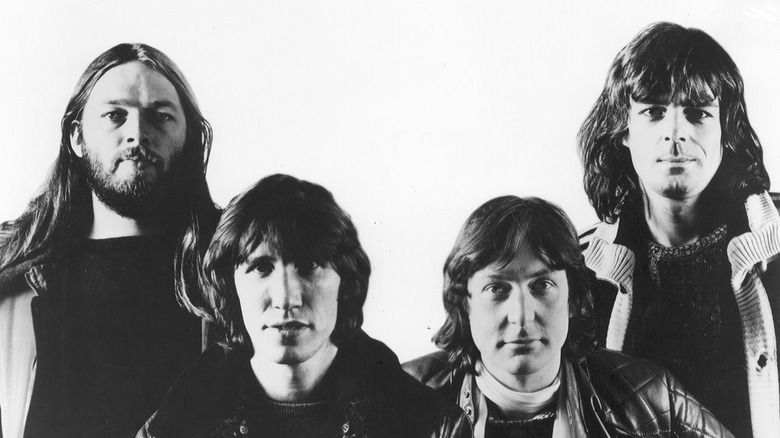 Michael Ochs Archives/Getty Images
Pink Floyd's "Another Brick in the Wall" was released in 1979 as part of the album "The Wall," and the song became one of the band's most popular hits. Pink Floyd's founder, Roger Waters, penned the iconic song, which was divided into three parts. "Another Brick in the Wall Pt. 2," in particular, became somewhat of a protest song against rigid schooling, but Waters explained that it was meant to be satirical. "The education I went through in boys' grammar school in the '50s was very controlling and demanded rebellion. The teachers were weak and therefore easy targets. The song is meant to be a rebellion against errant government, against people who have power over you, who are wrong," he explained to Mojo in 2009 (via Society of Rock).
"Another Brick in the Wall Pt. 2" featured children singing in the chorus, which was producer Bob Ezrin's suggestion. Pink Floyd's management team approached the head of music at Islington Green School, Alun Renshaw, and he was excited about the idea. Renshaw then pitched it to the headteacher, Margaret Maden, but she said she wasn't shown the lyrics. According to the Evening Standard, 23 children who were 13 to 14 years old participated in the recording. They practiced with Renshaw for a week and sang, "We don't need no education / we don't need no thought control, no dark sarcasm in the classroom / teachers leave them kids alone."
The students sued for royalties decades later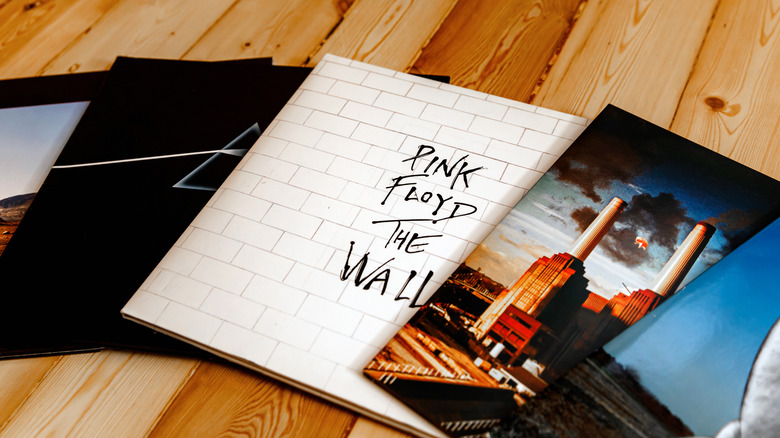 Piotr Piatrouski/Shutterstock
"Another Brick in the Wall Pt. 2" sparked controversy when it was released. The Inner London Education Authority called it "scandalous," and the government of South Africa even banned the song. Islington Green School's headteacher did not allow the students who participated to appear in a music video for the song, per the Evening Standard. Despite the issue, the children's parents said that it was a great experience for their kids. Reports say that the school was given £1,000 compensation (approximately $10,000 in today's money) for the students' vocals and a platinum record, but royalties weren't discussed "At the time we didn't think of it in terms of money, more of the experience," Alun Renshaw said.
In 2004, a royalties agent named Peter Rowan filed a £6,000 claim on behalf of the students. He contacted one of the students who participated, Peter Thorpe, who said, "We were just taken to the studios and it was great fun. I didn't realize royalties were owed and I'm very glad to be in a position to claim them." However, as reported by MTV, the other students weren't interested in the case. To be clear, Rowan stated that the money would not come from Pink Floyd but from the music royalties society. In the end, about five of the 23 children received about £300 each (via Herald Courier).