Tony Bennett's First Singing Job May Surprise You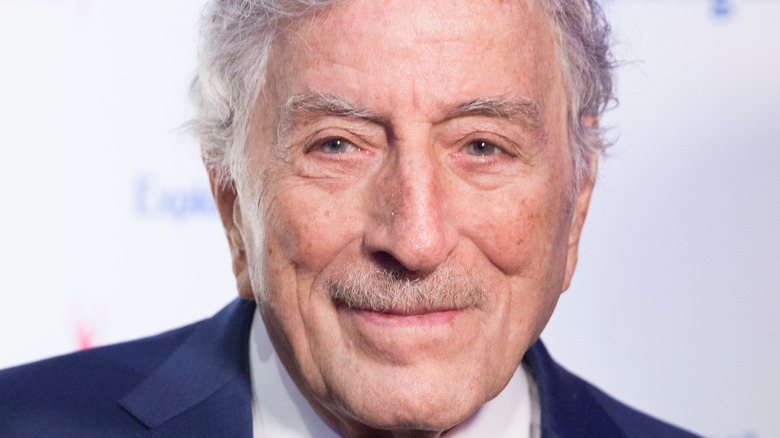 lev radin/Shutterstock
Tony Bennett is a singer of true passion and power. His dulcet tones have been recognized and enjoyed around the world for decades, and he has a great string of hits to his name. As his official website reports, he has performed with the very best — Amy Winehouse recorded her last song with him, "Body and Soul," on his "Duets II" — and enjoyed tremendous success. According to Celebrity Net Worth, he is worth an estimated $200 million. His career to date has certainly been a remarkable one.
Needless to say, careers such as these don't simply happen overnight. Bennett overcame tremendous hardship during his rise to musical megastardom, per Biography, experiencing the force of the Great Depression in his younger years (having been born in New York in August 1926). After the death of his father, when the young man was just 10, the family could no longer afford his tuition at New York City's High School of Industrial Arts. How, then, could the aspiring singer bring in money?
According to PBS' American Masters, Bennett, then known by his true name, Anthony Dominick Benedetto, got his first taste of making money through music with a gig as a singing waiter.
Tony Bennett rose from singing waiter to singing legend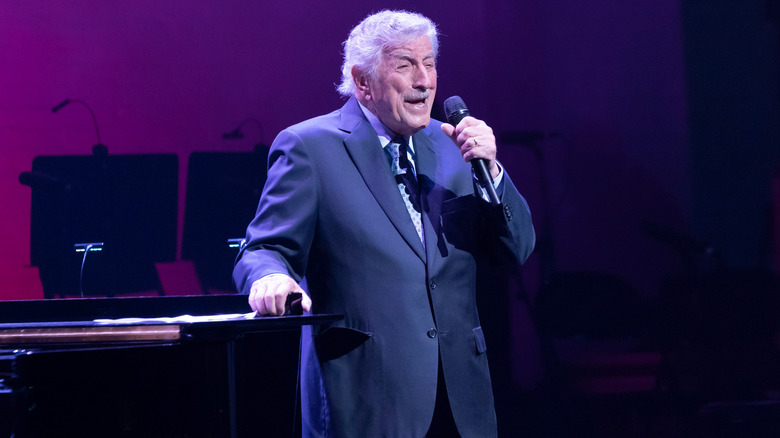 lev radin/Shutterstock
In 2009, Tony Bennett took a The New York Times reporter around Astoria, which he declared "the finest place to live," asserting that though he's seen much of the world, he has never forgotten his roots. Indicating one particular restaurant, Ricardo's, he said, "I worked as a singing waiter there." From here, he worked his way up the musical ladder, further buoyed by having his soon-to-be-iconic voice "discovered" during a stint in the United States army.
PBS' American Masters states that he enlisted in the military late in 1944. The following year, as the war ended, he was part of the occupation of Landsberg in Germany. He happened to be heard singing while taking a shower, and found himself in the 255th regiment's band after a superior officer was impressed by his talents. And so, in the hardest of times and in the humblest of ways, Bennett found his calling and dedicated himself to singing.
The rest is musical history. 1951 saw the release of his debut single "Because Of You," per Biography, and his star rose higher from there.