This Blondie Song Was Almost A James Bond Theme Song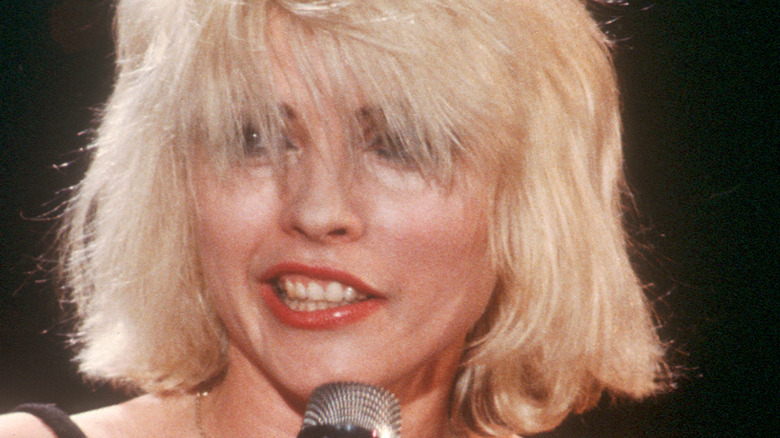 Richard Creamer/Michael Ochs Archives/Getty Images
James Bond films are iconic cultural events that have generated a staggering $7 billion around the world, according to Forbes (via MSN). Some Bond theme songs have themselves become mainstream mainstays, like Shirley Bassey's "Goldfinger," for instance. Blondie was almost added to that eclectic mix of musicians who have lent their dulcet tones to Bond themes — a list that ranges from Billie Eilish to Paul McCartney.
The 1981 Bond film, "For Your Eyes Only," was directed by John Glen and starred Roger Moore as the suave, sophisticated British spy. Blondie were briefly considered as performers of the title track. According to Ultimate Classic Rock, Glen explained to writer Sally Hibbin "that the film was intended as a return "to the grassroots of Bond ... more of a thriller than a romp, without losing sight of what made Bond famous — its humor." Ultimately, though, Blondie's unique edge did not fit with this vision.
Harry didn't want to sing their song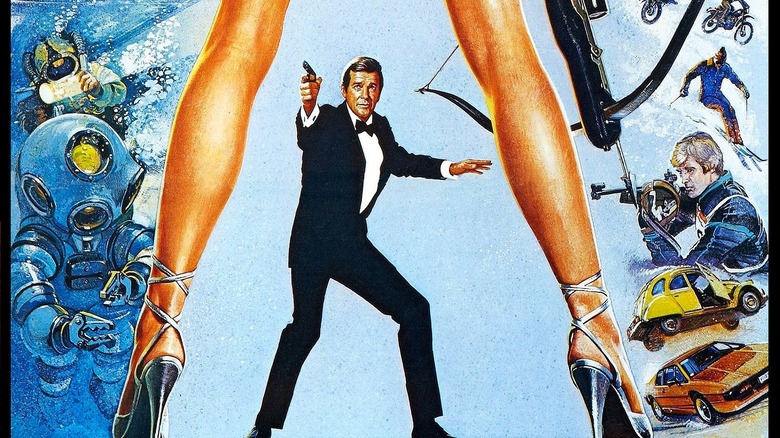 United Artists
As Blondie fans will know, a track titled "For Your Eyes Only" appears on their album, "The Hunter," which was released shortly after the movie. The song, as Far Out Magazine points out, is markedly different in tone to the one Sheena Easton ultimately belted out on the silver screen in the Bond film of the same name. Debbie Harry, per Far Out, would remember that the band created their own unique song for its James Bond namesake and offered it to producers, but it was rejected.
Instead of their original offering, the filmmakers "wanted [her] to sing on their track" (per Far Out Magazine), but this was too much of a concession for the rebellious musicians. Indeed, Harry told Punk Globe in August 2012, "Punk, for Blondie, wasn't necessarily a musical style but more of a political stand which at the time was aggressive and anti-social."
Still, as Ultimate Classic Rock reminds us, Blondie's roof-raising rendition of "Goldfinger" demonstrates that the Bond series still had a place in their new-wave hearts.