The Story Behind James Taylor And Carole King's Carolina In My Mind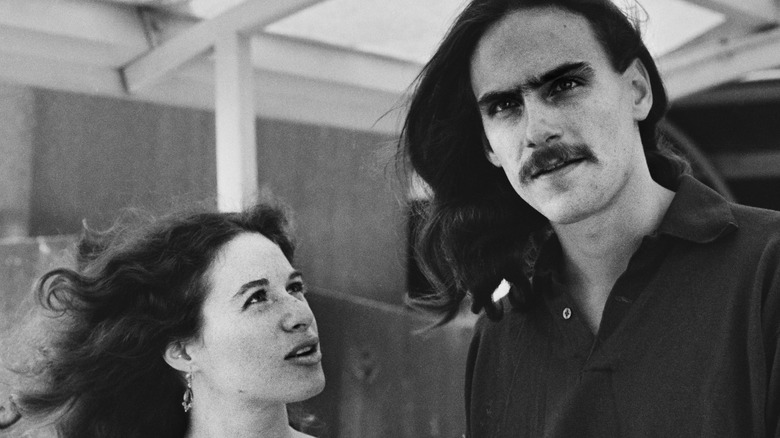 Jack Kay/Getty Images
Legendary singer-songwriter James Taylor plays "Carolina in My Mind" with longtime performance partner Carole King nearly every time they perform, making misty-eyed listeners nostalgic for the Tar Heel State. Until recently, Taylor did not reveal the identity of the character named Karen in his song, leaving listeners to speculate about the central character in the song's narrative. This was long before Karen was a pejorative catchall name for stereotypical privileged behavior. Instead, listeners thought Karen was a nickname for North Carolina, Taylor's home state, or perhaps some poetic representation of a drug since Taylor was trying to curb a drug addiction at this time (via Song Facts).
However, the Karen in "Carolina in My Mind" is actually a Swedish woman Taylor met in Formentera, an island off the coast of Spain, back in the 1960s. One day, the two decided to take a ferry to the neighboring island of Ibiza, where they missed their return trip home. Without enough money to book a hotel room, they spent the night at a sidewalk café, where Taylor was hit with a wave of homesickness. He wrote the song as the sun was coming up, referring to Karen as "a silver sun" (via Late Night With Seth Meyers).
Recording 'Carolina in My Mind'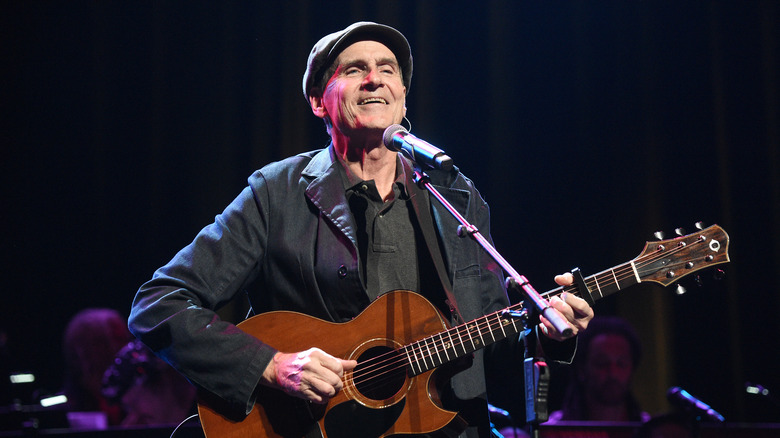 Kevin Mazur/Getty Images
While overseas, Taylor was recruited to record the song in London for The Beatles' Apple Records, during the same time that The Beatles were recording an album in the same studio. In fact, "Carolina in My Mind" credits Paul McCartney on bass guitar. The Beatles had booked the studio for months to record their album, and Taylor would scamper into the recording booth when The Beatles weren't using it to put down a few lines at a time, clearing out before they got back (via CNN).
In "Carolina in My Mind," Taylor references The Beatles as the "holy host of others" for letting him use their studio. However, his homesickness for North Carolina overshadowed his proximity to his idols, and he also wrote that he was still "on the dark side of the moon." Despite the longing Taylor felt at the time of the song's writing, he knew the song would be a hit, and audiences have been responding to it ever since, according to CNN.