Why Audrey Hepburn's Name Was Temporarily Changed During WWII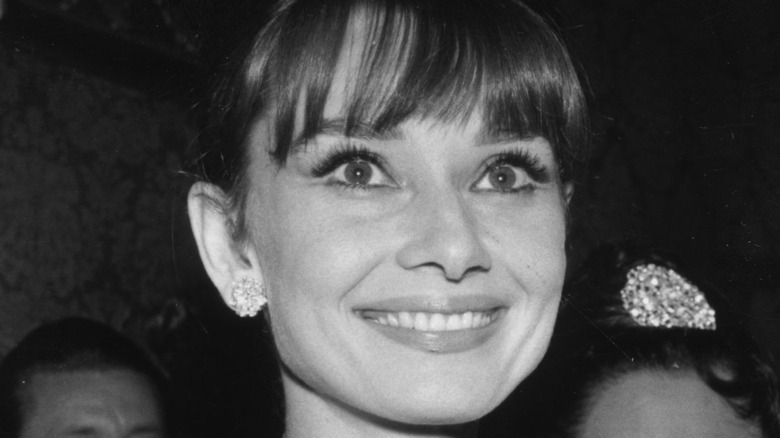 Evening Standard/Getty Images
Before Audrey Hepburn graced the silver screen, the Belgian-born beauty was an aspiring dancer living in war-torn Holland (via Britannica). According to Live About, Hepburn was named Audrey Kathleen Ruston when she was born on May 4, 1929. Her mother, Ella van Heemstra was a Dutch baroness. Her British father, Joseph Victor Anthony Ruston, believed he was the descendant of an earl. As a result, he changed his surname to Ruston-Hepburn. Though he abandoned the family when Hepburn was six, his British citizenship allowed her to attend school in England before the onset of WWII. 
People reports that Hepburn's mother was a Nazi sympathizer at the height of Hitler's popularity. She had met him in 1935 and described him as having a "most charming personality." When WWII broke out in 1939, van Heemstra moved her daughter back to the Netherlands, as she believed the neutral country would be safer. She also kept a "cordial" relationships with Nazi officers, believing it to be in the best interest of her family. As an added precaution, she changed Hepburn's name.
Audrey Hepburn supported the Dutch resistance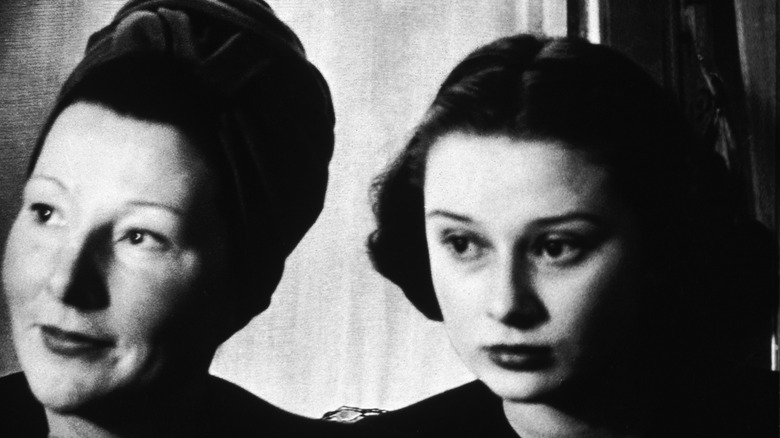 Hulton Archive/Getty Images
According to Britannica, Audrey Hepburn became Edda van Heemstra to mask her "British heritage" during the war. Although her mother Ella had at first been supportive of the Nazis, People writes that she became disillusioned when her brother-in-law was executed and her Jewish friends "sent away to concentration camps." Thus, she and Hepburn began to support the Dutch resistance. Per Showbiz Cheatsheet, Hepburn delivered messages and newspapers by hiding them in her boots. 
Time reports that as a trained dancer, Hepburn performed at various "underground" events to raise money for the resistance. Despite this, Hepburn and her mother struggled to survive. As the country continued to be bombed, they lived in their cellar and were on the brink of starvation (per People). At times, Hepburn would have nothing to eat for days and would turn to grass or tulips for nourishment.
When the war ended in 1945, she was suffering from a number of health issues including anemia, edema, and more (via Live About). Hepburn would go on to take her old name back and continue her dance studies after WWII. She would ultimately become a 20th century icon who dedicated her later years to being a UNICEF ambassador to help "starving, sick children throughout the world."