The Only Songs Pink Floyd's Drummer Sings In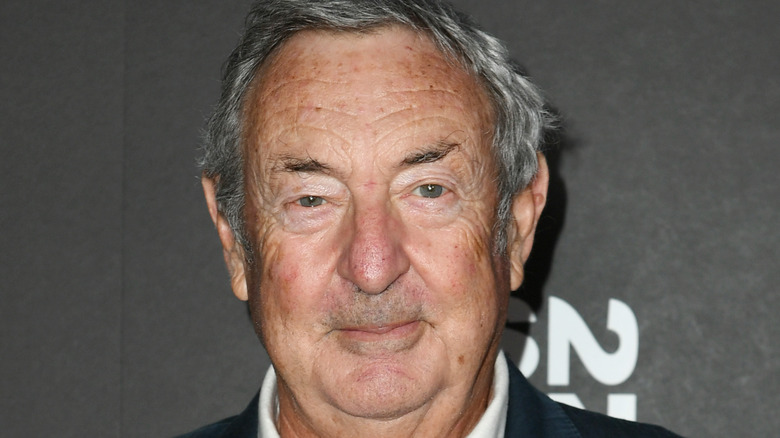 Jc Olivera/Getty Images
Given their sizable profile compared to their bandmates, it's easy to assume that original Pink Floyd singer-guitarist Syd Barrett, his replacement, David Gilmour, and singer-bassist Roger Waters performed each and every lead vocal on the band's songs across their decades-long existence. However, Ultimate Classic Rock's breakdown of every lead vocal on a Pink Floyd song will tell you otherwise, as keyboardist Rick Wright sang on his share of tunes with the band. Even Nick Mason had a few chances to front Pink Floyd, though the operative word here is "few," as is often the case with a band's drummer. 
As proven time and again by the likes of Genesis' Phil Collins, it is possible to be a singing drummer and to be quite good at both roles. Mason, despite being the only member of Pink Floyd to consistently remain with the band from beginning to end, wasn't given those chances to shine, but as we'll be telling you in a bit, he didn't exactly embarrass himself during the few times Barrett, Waters, and/or Gilmour allowed him to sing on the group's records. That said, here's a closer look at each of the Pink Floyd songs where Nick Mason contributed lead vocals.
Scream Thy Last Scream was supposed to be a Pink Floyd single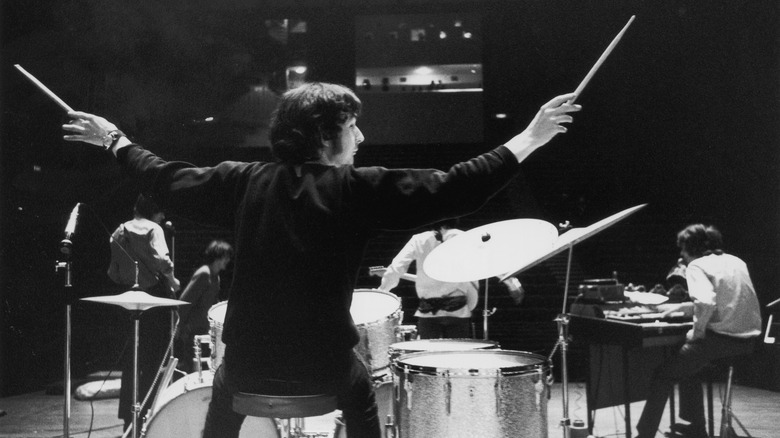 Nick Hale/Getty Images
The first example of a Nick Mason lead vocal on a Pink Floyd song was on the 1967 track "Scream Thy Last Scream," which, according to Genius, was supposed to be included in the band's second album, "A Saucerful of Secrets," but ultimately left off because the rest of the band felt the morbid lyrics didn't fit in with the overall feel of the record. Unsurprisingly, this was a Syd Barrett composition, but according to the biography "Syd Barrett & Pink Floyd: Dark Globe," the erstwhile frontman was "unable or unwilling" to sing, hence Mason's first-ever — and extremely rare, as it would turn out — attempt at lead vocals. The book also notes that Mason sang the sped-up backing vocals, though other sources credit that part to Barrett.
Originally, the plan was for "Scream Thy Last Scream" to be Pink Floyd's third single, though that never came to fruition — a pity, as Mason did an admirable job replicating Barrett's singing style and vocal affectations. It would take almost five decades before the song got an official release, as it appeared on the 27-disc Pink Floyd box set, "The Early Years: 1965-1972," along with other rare and/or unreleased tracks, per The Guardian.
Corporal Clegg, One of These Days, and Signs of Life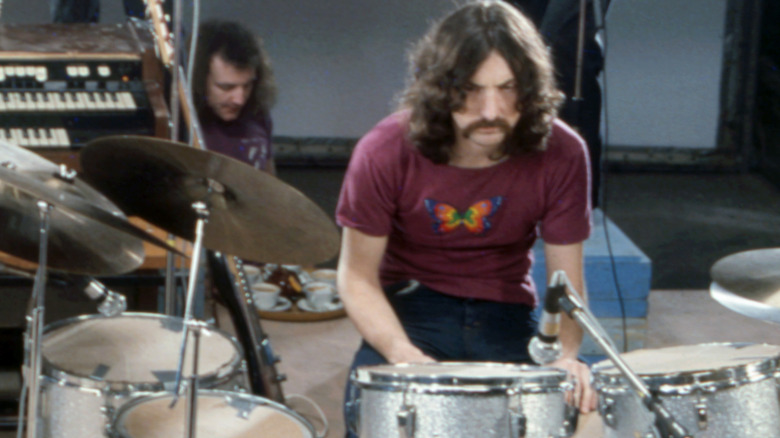 Icon And Image/Getty Images
Nick Mason may have had to wait 49 years before his first-ever Pink Floyd lead vocal became available to fans beyond the usual bootlegs, but he soon got another chance to sing on one of the band's songs. Per Ultimate Classic Rock, the drummer shared lead vocals with Rick Wright and David Gilmour on the anti-war song "Corporal Clegg," a rather deep cut from the 1968 album "A Saucerful of Secrets." Unfortunately, it isn't one of those beloved Floyd deep cuts, as Rolling Stone wrote in its critical review of "Saucerful" that the melody of "Corporal Clegg" sounded too reminiscent of the Beatles to fit in with the late-'60s psychedelic zeitgeist. Much later, Vulture ranked the track 104th out of 165 Pink Floyd songs released as album tracks or singles, calling it a "downright comical" example of the group's immediate post-Syd Barrett recordings.
Although they aren't as much lead vocals in the traditional sense as they are spoken-word contributions, Mason's voice can be heard on a couple of other Pink Floyd songs, most notably "One of These Days," the opening track on their 1971 album "Meddle." In here, the drummer provides the otherwise instrumental track's only lyrics, growling the words "one of these days, I'm going to cut you into little pieces." Sixteen years later, Mason had some lines of his own on "Signs of Life," which kicked off their 1987 release "A Momentary Lapse of Reason." Once again, he wasn't actually singing here — he was reading a poem. But for what it's worth, it was Mason's last Pink Floyd lead vocal before they disbanded.