Where Were Bonnie And Clyde Buried?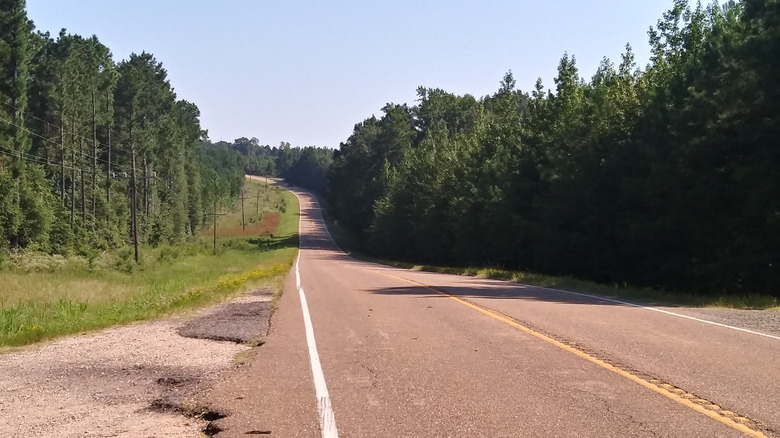 Tony Pirtle/Shutterstock
There's really no crime-riddled love story quite like Bonnie Parker's and Clyde Barrow's. According to Biography, the famed couple met in January 1930. Clyde was by then a seasoned criminal and Bonnie was married to another man. Of course, none of this mattered to either of them. When Clyde went to prison, Bonnie even helped him escape. Though he was recaptured, Britannica reports that he would be officially released in 1932. From there, the duo would go on a crime spree that lasted nearly two years.
Per All That's Interesting, Bonnie and Clyde committed several robberies throughout Texas and the midwest. As the crimes continued to escalate, the media went wild and labeled Bonnie as lovesick, and Clyde as a gangster. After killing a total of 13 people, authorities were more than ready to capture them, dead or alive. Bonnie and Clyde were ultimately betrayed by a member of their own gang. This led police to discover that they were headed to Bienville Parish, Louisiana.
Bonnie and Clyde are buried separately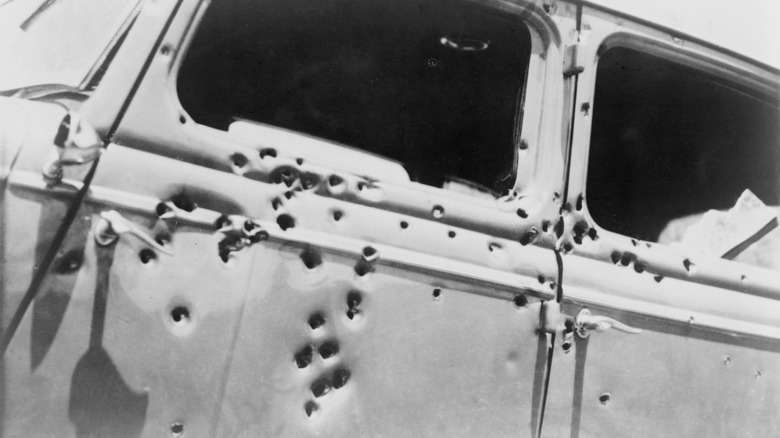 Everett Collection/Shutterstock
When Bonnie and Clyde's Ford V8 (seen above) made its way into Bienville Parish on May 23, 1934, they were ambushed (via Britannica). The pair had no chance, as All That's Interesting states police immediately opened fire and "emptied their entire supply of ammunition" onto the lovers. 23 year-old Bonnie and 24-year-old Clyde were dead. The gruesome scene rapidly erupted into mayhem. Per History, bystanders surrounded their bodies and attempted to take souvenirs including Clyde's ear. Although they died together, Bonnie and Clyde would remain separated from then on.
According to WFAA, Bonnie's wishes were to be buried next to Clyde, but her disapproving mother would not allow it. The Texas natives are both buried in Dallas — Bonnie at Crown Hill Memorial Park, while Clyde is at Western Heights Cemetery. Atlas Obscura reports that he was buried next to his brother, Marvin. However, a plot next to Clyde, intended for Bonnie, remains empty. In 2018, Bonnie and Clyde's descendants expressed their desire for them to be buried together. Legal issues have prevented this, however.