The Unsolved Mystery Of Who Killed Josephine Backshall
Castleski/Shutterstock
On October 29, 1974, Josephine Backshall left her home in Maldon, Essex, and never returned (via The Outlines Podcast). According to True Crime Library, the 39-year-old mother of three sought employment to earn some extra money. She had put an ad in the newspaper and was hoping to get a babysitting job. To her surprise, a man who called himself Peter called and asked if she was interested in modeling. Backshall said yes and it's reported that they met "on several occasions." Peter even took photos of Backshall in her garden.
When Peter called on October 29 and asked if she could fill in for another model who had canceled, Backshall obliged. She left her home at 6 p.m. That was the last time her family would see her alive. Per Defrosting Cold Cases, her body would be found 35 miles away from her home on November 1. Backshall was fully clothed and had not been sexually assaulted. She had been strangled and was found face down in a "shallow pond."
Backshall's grown children pleaded for her killer to be caught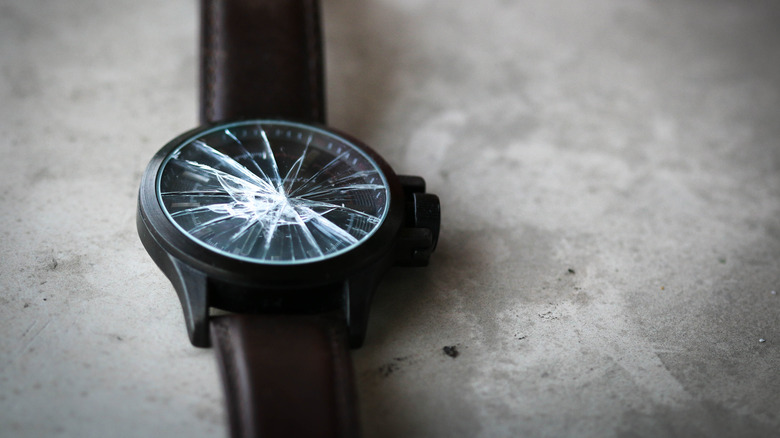 Abel Halasz/Shutterstock
The True Crime Library reports that Josephine Backshall's watch had stopped at 8:10. The only other clue police had was the name "Peter." Backshall herself had previously described him as an experienced photographer in his early 30's who was "knowledgeable about perfumes and women's toiletries." Police later discovered that other women nearby had been offered modeling jobs by Peter after putting out ads in the local newspaper. The others had all turned him down. Sadly, with no other leads to go on, the case would go cold.
In 2009, decades after their mother's death, The Mirror writes that Backshall's children made a public plea to find her killer. Christopher, Sarah, and Emma were only 12, 10, and seven respectively at the time of her murder. They expressed that Backshall "was taken away from us" and that they had "endured 35 years of not knowing why."
Shortly after, detectives stated that they had a "good response from the public" and had received several calls with information (via the BBC). Per another article from the BBC, an Essex man was later questioned about Backshall's death in 2010 but to no avail. As of 2022, Josephine Backshall's killer is unknown. According to Defrosting Cold Cases, U.K. authorities are still asking the public for help to solve the case.