Here's Who Inherited Elvis Presley's Money After He Died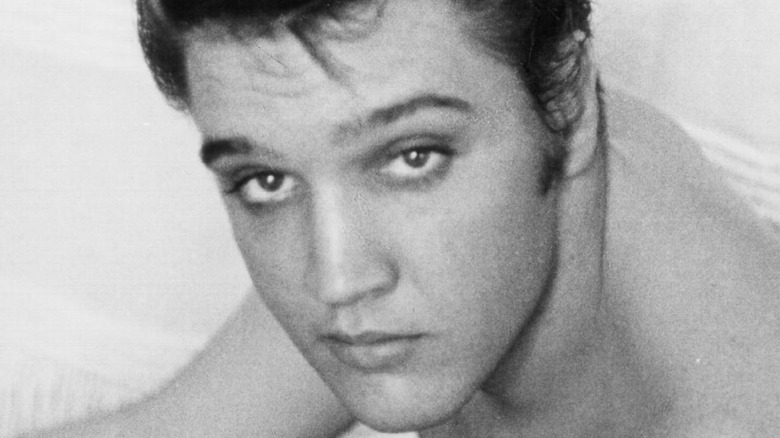 Michael Ochs Archives/Getty Images
The King of Rock and Roll, Elvis Presley, commonly known just as Elvis, was one of the most successful and well-known musicians and performers of his generation. In the more conservative social climate of the 1950s when he first made his name, Presley was also seen as provocative, due to his gyrating hips as he performed his most signature dance move, according to PBS. And with the release of director Baz Luhrmann's 2022 film "Elvis," the King of Rock and Roll's music will be introduced to a whole new audience (per IMDb). For these reasons, Elvis was quite wealthy at the time that died, with a net worth of $5 million, or about $20 million in today's money, as Celebrity Net Worth explains. With no spouse, though, and only one child, where did all that money go?
On August 16, 1977, Elvis Presley, at just 42 years old, was preparing for another tour when he was found unresponsive on his own bathroom floor by his then-girlfriend, Ginger Alden. He was taken by ambulance to Baptist Memorial Hospital near his home, Graceland, in Tennessee, where he was pronounced dead at 3:30 p.m. Medical examiners determined that Presley's cause of death was cardiac arrest, but a toxicology report later concluded that he had high levels of codeine in his system, along with the sedative Quaalude, according to PBS. In the end, the recklessness with which Presley treated his personal health also extended to how he managed his money, as the Los Angeles Times noted in 1989.
Elvis liked to spend money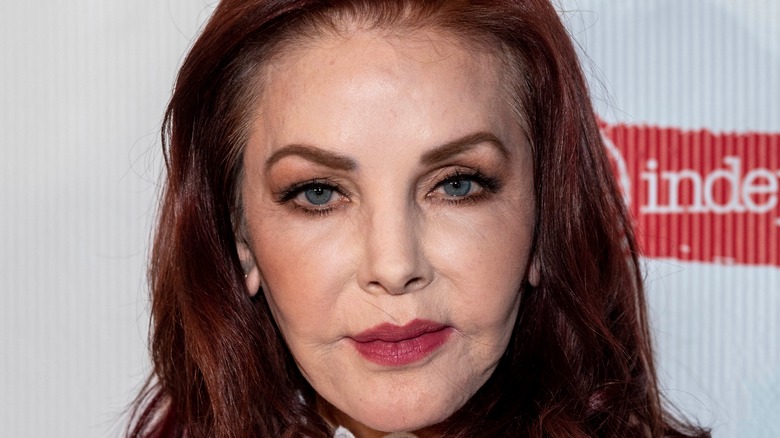 Eugene Powers/Shutterstock
Presley married once, according to the Los Angeles Times: to Priscilla Presley (above), a union that lasted for six years and which produced his only child, Lisa Marie. According to his e-wife, Elvis spent money with little regard for the future while he was alive. That money he made from his career as a recording artist, actor, and performer — he earned 14 Grammy nominations, winning four (per Reuters) — was not just spent on himself. Elvis gave away much of the money he made in the height of his career, to friends and sometimes, even strangers, as the Los Angeles Times goes on to explain.
There's good reason why Elvis felt financially secure during his lifetime. Whenever finances were tight, he could also tour, which in the 1970s earned him as much as $130,000 per show, or he could always record another album, promising another $250,000 in royalties. For a role in a film, Presley often earned as much as $1 million. When he died, all that changed, though, and with its primary earner now gone, the Presley estate could no longer afford to spend lavishly. For this reason, Presley's home, Graceland, was put on display to the paying public for the very first time. With that in mind, one wonders, if Elvis had made more responsible financial decisions, how might Presley's net worth have been in 1977 when he died?
Lisa Marie inherited the entirety of her father's fortune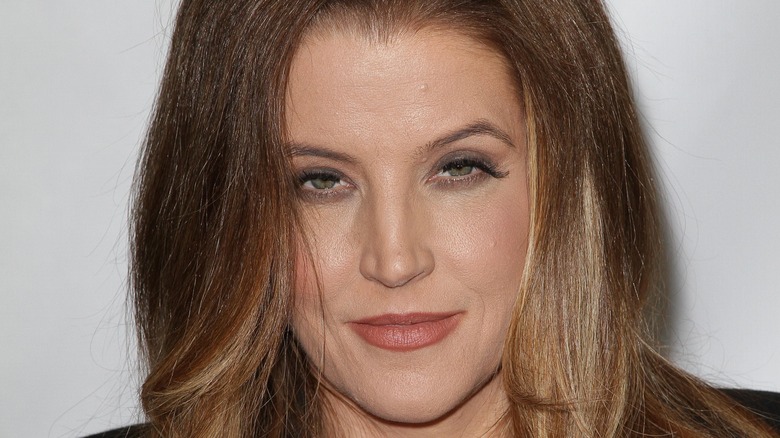 s_bukley/Shutterstock
Lisa Marie Presley (above) was only 9 years old at the time of her father's death, and although she inherited her father's fortune, it first went into a trust controlled by Presley's own father, Vernon Presley. When Vernon died just two years later, Lisa Marie's mother — Elvis' ex-wife, Priscilla Presley — took control, as was outlined in Vernon's will (via the Los Angeles Times). Lisa Marie would take control of the trust when she turned 25. By that time, Priscilla had grown her daughter's inheritance to an estimated $100 million, and as recently as 2017, Lisa Marie received approximately $100,000 per month from the estate left to her by her father, according to E! News.
After years of financial mismanagement, though, by the time that Lisa Marie turned 50, the majority of her father's fortune was lost. Lisa Marie Presley, once married to Michael Jackson, blamed her business manager at that time, Barry Siegel, for making a string of bad business deals. In 2018, Lisa Marie sued Siegel, claiming he paid himself $701,000 per year and left her with only $14,000, as well as $500,000 in debt, as Forbes reports. In 2019, Siegel counter-sued for $800,000 in damages, as Yahoo! Entertainment explains. Legal issues aside, the Elvis Presley estate continues to make money, earning roughly $39 million per year, putting Elvis among the top recording artists in terms of earnings, alive or dead (via Express). The trailer for Luhrmann's biopic "Elvis," starring Austin Butler, is available to stream now on YouTube.