Why The CDC Was Once Called After A Party At The Playboy Mansion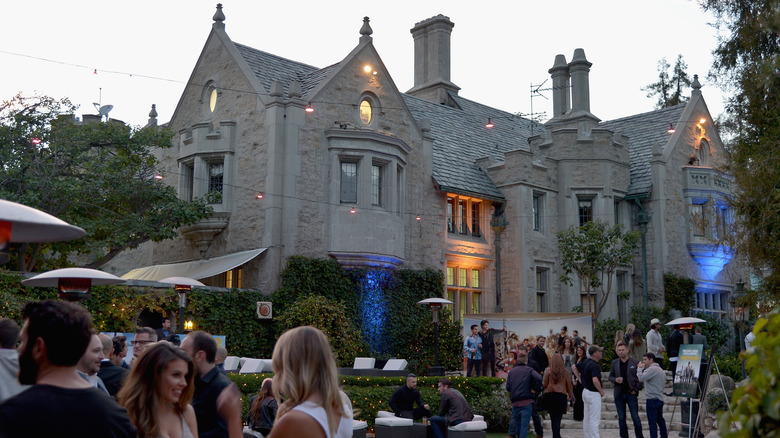 Charley Gallay/Getty Images
There is no shortage of controversy surrounding Playboy and its past. Through the years, debate has raged over whether the publication is degrading or empowering to the people it features, and if it has a place in modern discourse at all. Various allegations against its founder Hugh Hefner have also popped up occasionally (via Page Six). One of the company's controversial focal points was the Playboy Mansion, a large complex that acted as the residence of both Hefner and the magazine's models (via Fancy Pants Homes).
It remained a strong symbol of the company and Hefner until the property's sale in 2016 and Hefner's death the following year. Afterward, extensive renovations of the buildings began (via Daily Mail). Safety violations in need of fixing are nothing new for the mansion. In 2011, the CDC intervened when over 100 guests at a party contracted Legionnaires' disease — a form of pneumonia that often requires medical attention (via ABC).
A potential epidemic of Legionnaires' and H1N1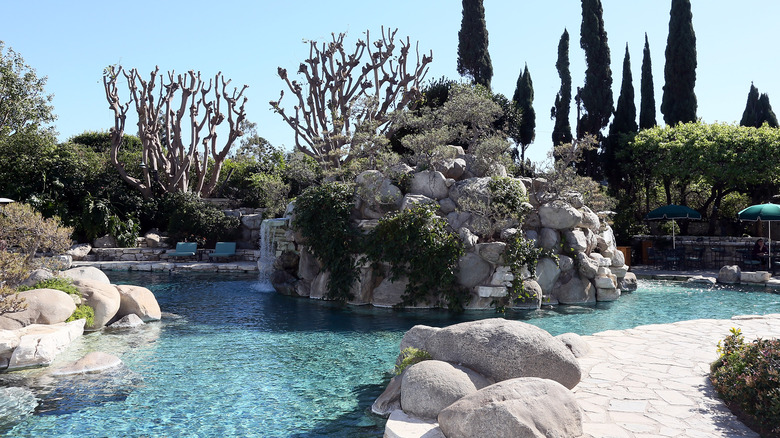 David Livingston/Getty Images
According to the Mayo Clinic, the disease presents itself soon after a prospective victim inhales legionella bacteria, yielding various, some flu-like symptoms, depending on both the severity of the infection and the individual's immune system. Left untreated, Legionnaires' disease can have severe consequences and is potentially fatal to one out of every 10 people infected (via CDC). The bacteria were found in much of the mansion's water — the initial source of infection narrowed down to a hot tub near the "grotto" (pictured above) where many people had coalesced (via The Guardian).
The CDC first became aware that an outbreak had occurred at the mansion through social media, as a poll had been started by guests to determine how many of them were sick (via Los Angeles Times). This also allowed the agency to warn those afflicted of what they likely had and how to seek treatment (via LAist). Not only was a relatively rare outbreak of Legionnaires' a cause for alarm, but on top of it, three guests also tested positive for the H1N1 flu, which was causing a pandemic of it own at this time. That being said, there are no known deaths directly linked to this incident.