What You Didn't Know About Hugh Hefner's Time In The Military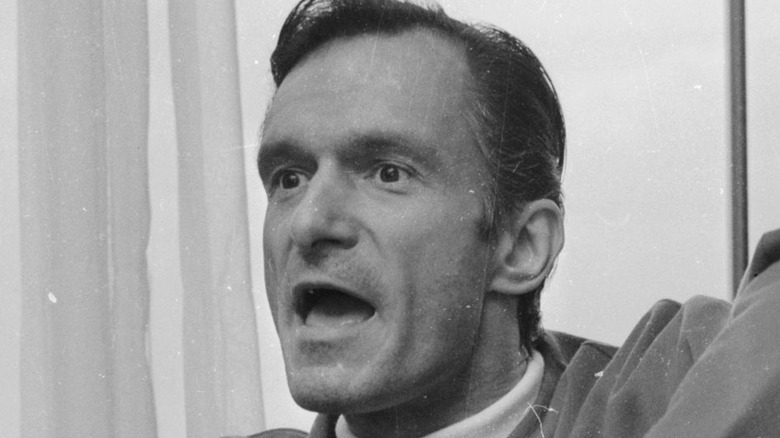 John Downing/Getty Images
Hugh Hefner, who died in 2017 at the age of 91, lived a remarkable life, founding the revolutionary magazine Playboy in 1953 and, from that point forward, reigning over a multi-media empire unlike any other. That would be legacy enough for most people, but a little-known chapter from Hefner's life is the time he spent in the military during WWII, via Forces. These days, Hefner is associated with the swinging lifestyle of the '60s and '70s, but his military experience goes to show he also had a keen eye for more than just lucrative business concepts.
According to Military, Hugh Hefner was born in 1926 in Chicago, Illinois. He was an intelligent boy, interested in journalism and art, and he even started a high school newspaper. This might all sound like Hefner would cast his eyes toward some of the best journalism schools for college, but instead, Hef chose to serve as a noncombatant in the military from 1944 through 1946. He would later graduate from the University of Illinois at Urbana-Champaign with a bachelor's degree in psychology, via Biography. Hefner never saw combat — he was stationed stateside in Oregon and Virginia — yet he still achieved a few significant distinctions during his time in the military. One particular encounter changed the course of his life for good.
He was a sharpshooter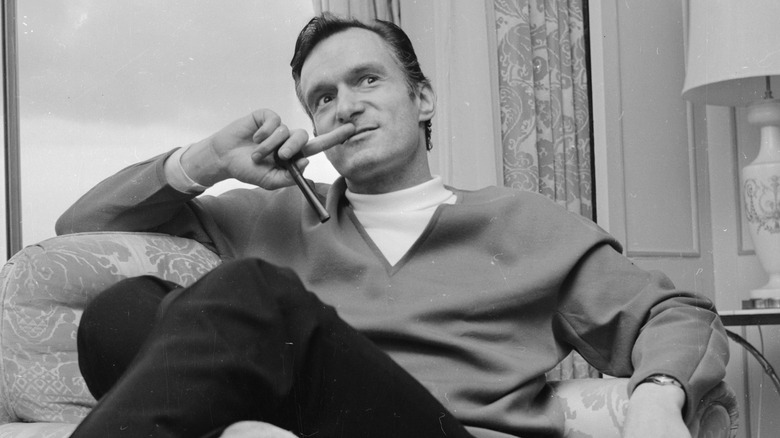 John Downing/Getty Images
Perhaps it was Hugh Hefner's childhood interest in illustration and art that contributed to him earning one of his most notable accomplishments while in the military. While drawing cartoons for military publications, Hefner won a sharpshooting badge in basic training, using an M1 rifle, according to Forces. He also made it through so-called "killer college," using real grenades. It was while stationed in Virginia, however, that Hefner encountered another titan of 20th century publishing, "Popeye" cartoonist, Hy Eisman.
As Forces reports, Eisman told Hefner that he better reconsider any professional aspiration to become an artist after serving in the military because he simply lacked the skills. Undeterred, Hefner did study life drawing for a time at the Art Institute of Chicago. With Eisman's words possibly at the back of his mind, Hefner changed his plans and instead jumped into the publishing industry, first at Esquire and then, in the early 1950s, he launched what would become the Playboy empire, as Biography reports. As history records, it was the right choice for Hefner — and Playboy remains widely read even to this day.