What Really Happened When Playmates Missed Curfew At The Playboy Mansion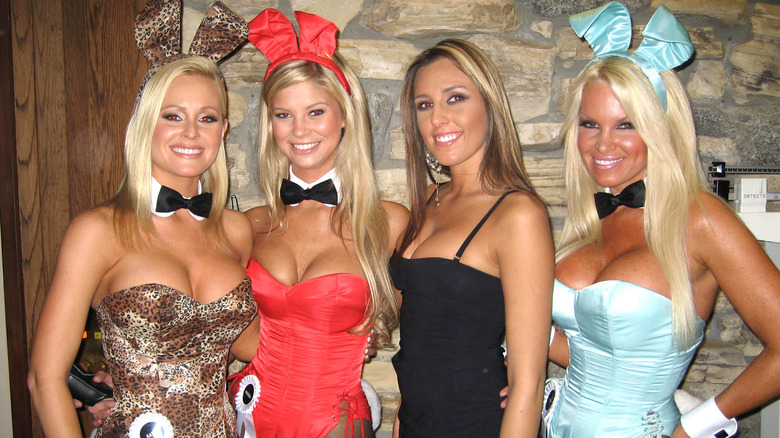 s_bukley/Shutterstock
Over the years, what went on in Hugh Hefner's Playboy Mansion was a subject of controversy. According to some playmates, one of the worst parts of living in the Playboy Mansion was the curfew, which reportedly was a puritan 9 p.m. After that time, not only were the bunnies expected to be back at the mansion, but they weren't allowed any guests. If you broke the rules, according to former playmate Carla Howe, you were kicked out. "You're definitely not allowed male visitors," she told the UK's Mirror. "If you break the rules, you get banned. Once you're out, you're out, you can't come back."
Missing curfew had repercussions that night as well. If you came back to the Playboy Mansion after 9, you wouldn't just be breaking a rule — you would allegedly be forced to sleep out on the lawn, according to one former Playboy model, per the Daily Mail.
'It wasn't like we were prisoners'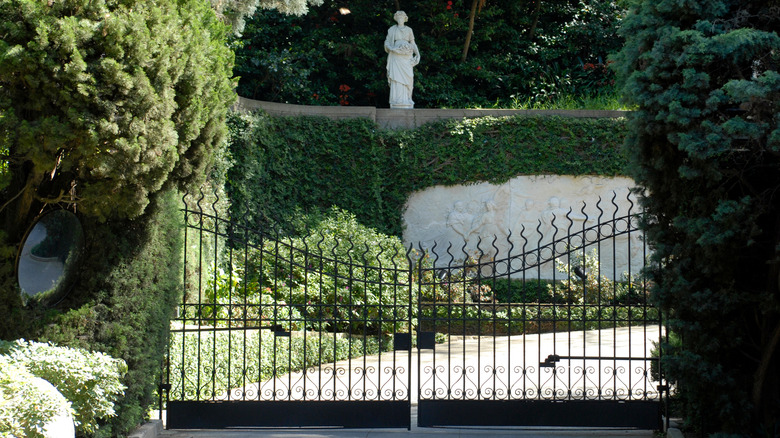 BD Images/Shutterstock
From 2007 to 2008, Jenna Bentley was part of the group of Playboy models living in the "Bunny House" at the mansion — the on-property house that bunnies who weren't Hef's "girlfriends" lived in. In general, Bentley speaks positively about her time at the legendary estate, according to the Daily Mail.
"What you got in return was unbelievable," she said. "I mean, even though we had a 9 p.m. curfew, it wasn't like we were prisoners. Although, if you missed curfew, you were sleeping on the lawn. They were very strict about it. And we weren't allowed to have boyfriends, like, even meeting boys was an immediate kick-out."
Even though the rules were strict, Bentley said that the house had wonderful perks. "There was a phone that we called 'Dial-a-Dream' because you could press 0 and ask for anything you wanted, any time of day or night," she said. "Like, if I wanted McDonald's fries at 3 a.m., they would go out and get it."